Alicia Keys
by
Alexandra from Marietta
Alicia Keys was born on January 25,1981 in New York, New York. Her mother's name is Nikki Aguello, her father's name is Craig Cook. Keys was married to Swizz Beatz in July 2010 . He was born by the name of Kasseem Dean. Alicia gave birth to a baby boy named Egypt Dauode.Dean.
 Alicia's  life was very amazing and kind of complicated.  At the age of 7 she played piano. At an early age Keys learn how to play classical music. She attended choir in Manhattan's prestigious Professional Performance Arts school.   Alicia graduated at age 16.  Alicia Keys faced hardships and struggles that she had to overcome in her life.  Her mother struggled to make a living as an actress and a paralegal. They lived in a tiny one bedroom apartment. Also, Keys' mother made her learn piano. A friend from the family gave them an old upright piano. Alicia saw how much her mother struggled to make ends meet and begged her mother to let her quit but her mother refused.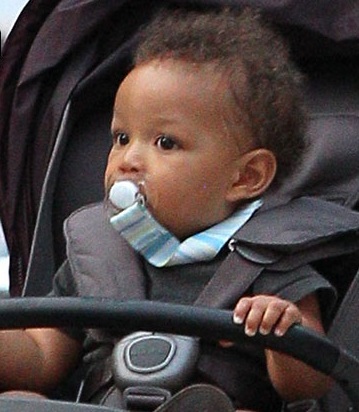 Alicia's major accomplishments were that she performed at 2011 BET awards, and that she went to Africa to start the Keep a Child Alive organization in 2003. She signed with Arista Records in1998. Later, she was accepted to Columbia University. Keys sings, produces, and writes her own music. At the 2002 Grammy Awards, she took song of the year, Best R&B song, Best R&B album, Best female vocal performance, and Best new artist. The music for ''Diary'' won her 4 Grammy Awards. She acted in several films including Smokin' Aces [2006], The Nanny Diary [2007],  and The Secret Life Of Bees [2008],. In July 2010, Alicia married Swizz Beats and they had their first baby boy  named Egypt Dauode Dean in October 2010.
Alicia demonstrated heroism when she went to Africa to keep children alive from AIDS for her organization called Keep a Child Alive. When she had a concert she told everyone with a mobile phone to send $5 on their phone and text ALIVE 90999 and to pass it on.  Alicia Keys' behavior reflected these characteristics of a hero. Keys was very caring for the kids in Africa for her organization.She is also kind because she cared for the people in Africa. She is also brave because she was brave enough to go to Africa.
Alicia Keys is my hero because she has helped the people in Africa and if it wasn't for her the kids in Africa would have died of AIDS.                                                                                                                                                                                                          
Page created on 5/21/2012 7:06:52 PM
Last edited 5/21/2012 7:06:52 PM
The beliefs, viewpoints and opinions expressed in this hero submission on the website are those of the author and do not necessarily reflect the beliefs, viewpoints and opinions of The MY HERO Project and its staff.