Albert Pujols
by
Alex from Sulphur
"I try to spend as much time as possible with God and my family.
That's more important than anything I'm doing in baseball." -Albert Pujols
Who do you think of when someone says the word "HERO"? I'm talking about a true hero and not some man in tights. Do you think of someone who is famous, like an athlete, actor, or singer or do you think of a family member, like your dad, mom or brother? What about an everyday person like a friend, teacher, or even your bus driver? Everybody's hero is different, but all true heroes have certain things in common. For example, they are all faithful, caring, and kind-hearted; they all stand up for what they believe in; and most likely [and hopefully] none of them wear tights. All of these traits describe my hero, and his name is, Albert Pujols.
Albert Pujols is a hero on and off the field. On the field, Albert Pujols cheers up the team with speeches. One speech he gave included, "It doesn't matter if I hit a home run. It doesn't matter if we win a game. It doesn't matter if I go four for four. Whatever happens at the end of the day, as long as I glorify His name, that's what it's all about." Albert has always been a very religious figure, helping others to the best of his ability. He even got a perfect 100 on the citizenship test.
Albert Pujols makes a lot of money from baseball, but puts most of it toward the Pujols Family Foundation. The Pujols Family Foundation is an organization that helps people with Down syndrome. It also helps the poor people in the Dominican Republic, reaching out to the abused and to single mothers. Deidre [his wife] said, "We can retire, and we can rest when we get to heaven. I mean now is the time God has put us in a position of power. I mean of great power. I believe in speaking out on his behalf and really speaking out on what is right".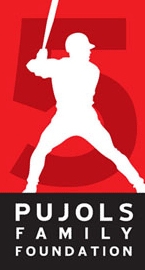 Once, Albert Pujols had snuck out of the ball park during a game to give a kid that had an emergency radiation treatment an amazing gift. Brandon Johnson had tickets to go to the Astros vs. Cardinals game that night, but tragically, Brandon had brain cancer so he couldn't go to the game. When he heard about Brandon, Albert Pujols snuck out of the park to visit Brandon. That night, Albert Pujols gave Brandon the bat he had hit his 400th homerun with. Albert Pujols did not do it for publicity, but for Brandon. To this day, Brandon holds on to that bat like he holds on to life.
Albert Pujols also spends his time in the Dominican Republic, helping the people in the Dominican Republic. He spends a lot of time in the Dominican Republic teaching kids that are poor, how to play baseball. He uses most of the rest of his free time building homes for the homeless in the Dominican Republic. Albert Pujols is kind-hearted, caring, faithful, and very religious. To me, Albert Pujols is a TRUE hero.
Page created on 5/24/2011 12:00:00 AM
Last edited 5/24/2011 12:00:00 AM
The beliefs, viewpoints and opinions expressed in this hero submission on the website are those of the author and do not necessarily reflect the beliefs, viewpoints and opinions of The MY HERO Project and its staff.
Extra Info
Go to "http://www.cbsnews.com/video/watch/?id=7362328n" to watch the report of Albert Pujols. Thank you for reading!!!!