by
Ryan and Leo from Iowa City
Hero: a man admired for his achievements and noble qualities. There are many different ways someone could be admired as a hero. In my mind, to be a hero one must be humble, strong, determined, and successful. Albert Pujols is my hero, because he is recognized both on the baseball field and off the field. He made himself what he is today, he gives back to the community, and he is the best baseball player playing today.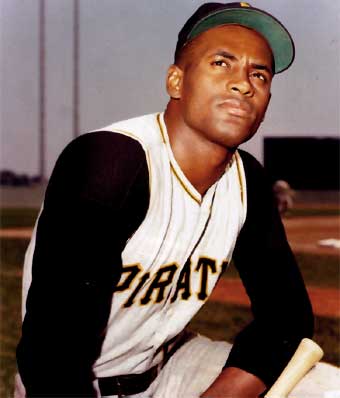 Albert Pujols was born on January 16, 1980, in Santo Domingo in the Dominican Republic. He and his family immigrated to the United States first in 1996, to New york. They then moved to Missouri, and Albert attended Fort Osage High School. From high school, he attended Maple Woods Community College. From college, he was drafted by the St. Louis Cardinals and has been playing professionally since 2001. Albert started out with nothing. He wasn't born into the wealthiest family, he wasn't abnormally athletic. However, he knew that he wanted to play baseball, and he worked hard to get to where he is at today. Growing up, he loved watching the game and admired Roberto Clemente, not only for his play on the field, but the way he distinguished himself off the field.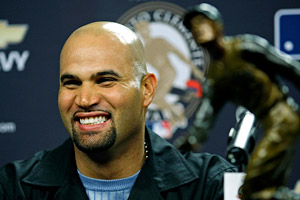 Roberto Clemente was famous for his work off the field. He would constantly be doing charity work in the offseason for his home country of Puerto Rico. Nicaragua experienced a massive earthquake in December of 1972 he immediately started arranging relief flights to help and aid Nicaraguans. It was on one of these relief flights that Roberto died, the plane was overloaded by 5000 lbs, and had numerous mechanical problems. Many people today remember Roberto for his charity work rather than his baseball play. Roberto was Albert's role model, and so Albert picked up where Roberto left off. Albert constantly sends relief and aid to his home country of the Dominican Republic. He strongly stresses people should not stray from where they came from, that is why he is still so involved with the Dominican Republic. He also has a daughter who was born with Down's Syndrome, and he and his wife started the Pujols Family Foundation. The mission is to provide awareness, provide hope and meet tangible needs for families and children who live with Down syndrome. Albert believes his baseball talent is a gift from god. He thinks that gift needs to be balanced by good deeds, and by giving back and doing good deeds he will then be recognized as a great baseball player and person. It is true that Albert is a miracle worker off the field, but he is also a stud on the diamond.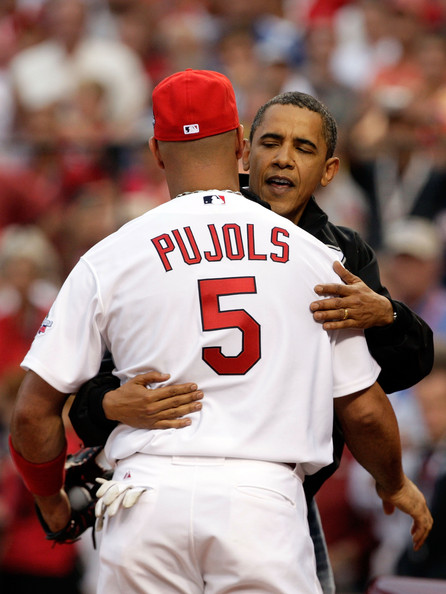 In 2001, Albert Pujols made his debut for the St. Louis Cardinals, and won the Rookie of The Year Award. Since then, Albert has distinguished himself on the field as one of "the best" playing. He is the only player in the history of the game to hit 30 homeruns in each of his first 9 seasons. He has won numerous silver slugger awards, 2 national league MVP awards, the Hank Aaron award, and the Roberto Clemente award (for his work off the field). Today he is being named with players such as Babe Ruth, Hank Aaron, Barry Bonds, etc. He is only 30 years old, and has only played 10 seasons. If Albert keeps on track he will shatter numerous records, and will be recognized as the best baseball player to ever play the game.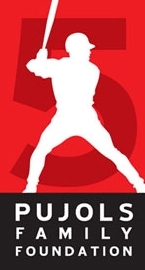 "Real life heroes are hard to find," said Tony LaRussa (Manager of the St. Louis Cardinals) This is very true, there are so many people in this world, and very few stand out and can be recognized as a hero, a real life hero. This being said, when a real life hero rises, it is very easy to notice. There aren't many people who are as successful and as humble as Albert Pujols. He never stops, he always feels like he needs to be doing more to better himself on and off the field. Albert built his way up to where he is today, he gives back to the community and the world, and he is a successful baseball player. -Ryan and Leo
Page created on 11/8/2010 12:00:00 AM
Last edited 11/8/2010 12:00:00 AM