Alex Rodriguez
by
Tyler from Mission Viejo
"I want to step forward. I don't want to step on anyone's toes doing it. If I do, too bad."
I first became knowledgeable of Alex Rodriguez when I was eight years old. I was watching a baseball game on T.V., and my dad started telling me about him. He was a great player and since then, he has been my hero and I have looked up to him. I guess I would say I'm attracted to him because of the way he plays the game and how he is a good guy. Everyone seems to like him, including me. I'm very glad my dad started telling me about him that one day because he has changed the way I look at professional baseball players.
Alex Rodriguez is a professional baseball player and plays for the New York Yankees. He has also played for the Seattle Mariners and the Texas Rangers in the past. He trains very hard, playing 162 baseball games a year. When he is not playing in games, he is training on his own time, trying to become the best player he can become. He makes a great salary, but I don't think that's why he does what he does. Last year, he was the highest paid player in all of Major League Baseball. In 2009, Rodriguez made a salary of $33 million. That is a huge amount of money, considering how competitive major league baseball is. With or without the huge salary he makes, I think he would still be playing the game.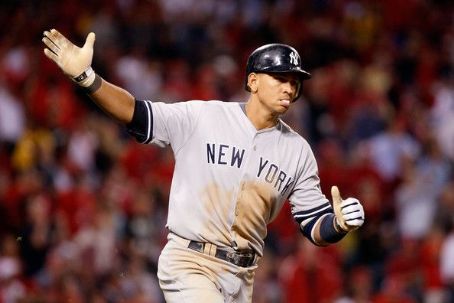 As a young person, he was a very kind person and he had a lot of friends. He played baseball at a high level as a young kid, which helped him fit in with older kids. He got used to them and started acting mature like them. I think that helped him when he got to high school and so on. When he was a young boy, his favorite baseball player and hero was Cal Ripken, a major league baseball player as well. He was also very dedicated to baseball and he would try to play every day. Dedication is very important because that means you like to do something and can do it whenever and wherever. He did not go to college, being drafted straight out of high school. When he was in high school, he was a very successful player and was the best player on his team. To enter his career, he followed his dream and worked hard. That's one of the reasons that Alex is where he is at today. He worked his butt off and became very successful.
Alex Rodriguez is a very caring person and cares a lot about other people, unlike some famous people that don't care about anyone else. He is a very kind man and donates a lot of money to charity. He also donated about $3 million to Miami College to help improve their baseball field and build a new stadium. He encourages kids all around the world and many people look up to him and call him their hero. He could be buying things with his money, but he would rather help less fortunate people and try to make the world a better place. That's one of the reasons I admire him so much.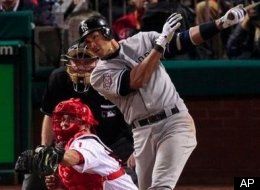 In order to live a life like Alex Rodriguez, I have to give more effort into baseball than I have ever given before. I need to make the high school baseball team and not lose interest like some people do. Hopefully being very successful in high school will get me into a great college. It would be extremely cool if I got a scholarship to play baseball at a college. The top college that I want to go to is the University of Texas. I have wanted to go there ever since I started watching baseball. Maybe after college, I can play professional baseball. That is my goal for my whole life. This will not be an easy task and I have to be very dedicated. If I can ever play professional baseball, I will be so happy I wouldn't even know what to do with myself and I would be the most excited person on the planet.
Page created on 11/16/2009 12:00:00 AM
Last edited 11/16/2009 12:00:00 AM
The beliefs, viewpoints and opinions expressed in this hero submission on the website are those of the author and do not necessarily reflect the beliefs, viewpoints and opinions of The MY HERO Project and its staff.