Adam Stokowski
by
Dorian
Has anyone ever shown you a new activity? Well, has the activity since become your favorite thing to do and now you have no idea how you ever lived without it? I have, and the person that inspired my love for longboarding is Adam Stokowski. Although I have never personally met him, I have watched all the videos he has made with Adam Colton and even talked with him through e-mail. Adam Stokowski is the reason for my love of the wonderful sport of longboarding.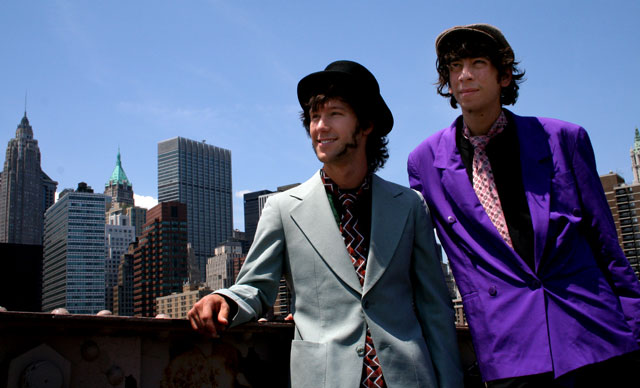 He may not be the most famous guy around but to me he is one of the best longboarders out there. Stokowski and Colton used to skateboard together but after an accident causing a broken leg Stokowski could no longer ride a traditional skateboard. Adam Colton gave him a longboard and after a while of practice, Stokowski soon developed his own smooth flowing style in which he incorporated many tricks. One of the many reasons I like Adam is because he is a great rider but he is humble about it. Adam is humble because he never brags about his skill and discourages riders from putting down others for their lack of skill or for not having as good of a board.
Before my friend, Josiah, and I were inspired to longboard, we had nothing to do. We just hung around his house all summer. One of our friends had an old longboard that he let us borrow. Once we had grown tired of just going down hills, we decided to look up some tricks to do. We got on YouTube and stumbled on the videos made by the great Adam and Adam duo. From that point on we were hooked on learning to do elegant, dance like tricks on a longboard. The Adams have such a smooth style, the hills are butter and their boards are the knife. The smooth, stylish videos made by these "funky friends" inspired us to grow in our longboarding hobby.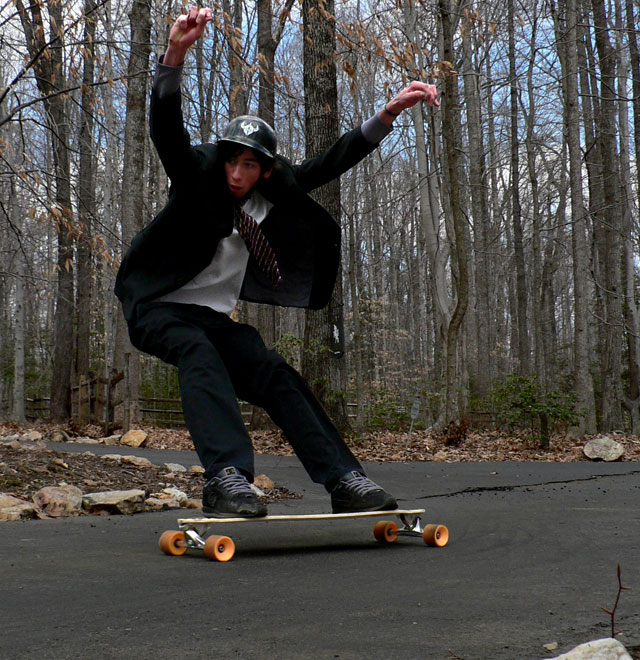 After many months of practice, my friend and I decided to film our own video. Although it wasn't anywhere near the video quality or skill of Adam and Adam, it was a start. So I E-mailed Adam Stokowski and asked him to watch our video. I wasn't expecting a reply, but I was amazed to see that he had replied. He even watched the video and gave us some tips on how to improve our riding and our videos. I thought it was pretty cool how he would take time out of his day to watch our video and help us out. This is one of the many reasons I look up to Adam Stokowski, because he is humble in his amazing riding skills and is spreading the love of longboarding.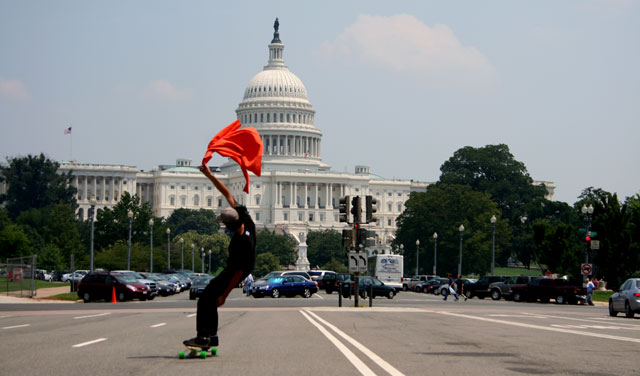 Once I started to longboard I never looked back, the videos that I have seen of the Adams riding has only grown my love for the sport. If I hadn't started to longboard, I have no idea what Josiah and I would do all the weekends we spend together. Longboarding is a great way to hang out and just have fun. Without the inspiration of Adam Stokowski, going down hills without doing tricks would have gotten boring. So Id like to say thank you, Adam, for inspiring me and so many other to people to love longboarding.
Page created on 7/7/2010 12:00:00 AM
Last edited 7/7/2010 12:00:00 AM
The beliefs, viewpoints and opinions expressed in this hero submission on the website are those of the author and do not necessarily reflect the beliefs, viewpoints and opinions of The MY HERO Project and its staff.