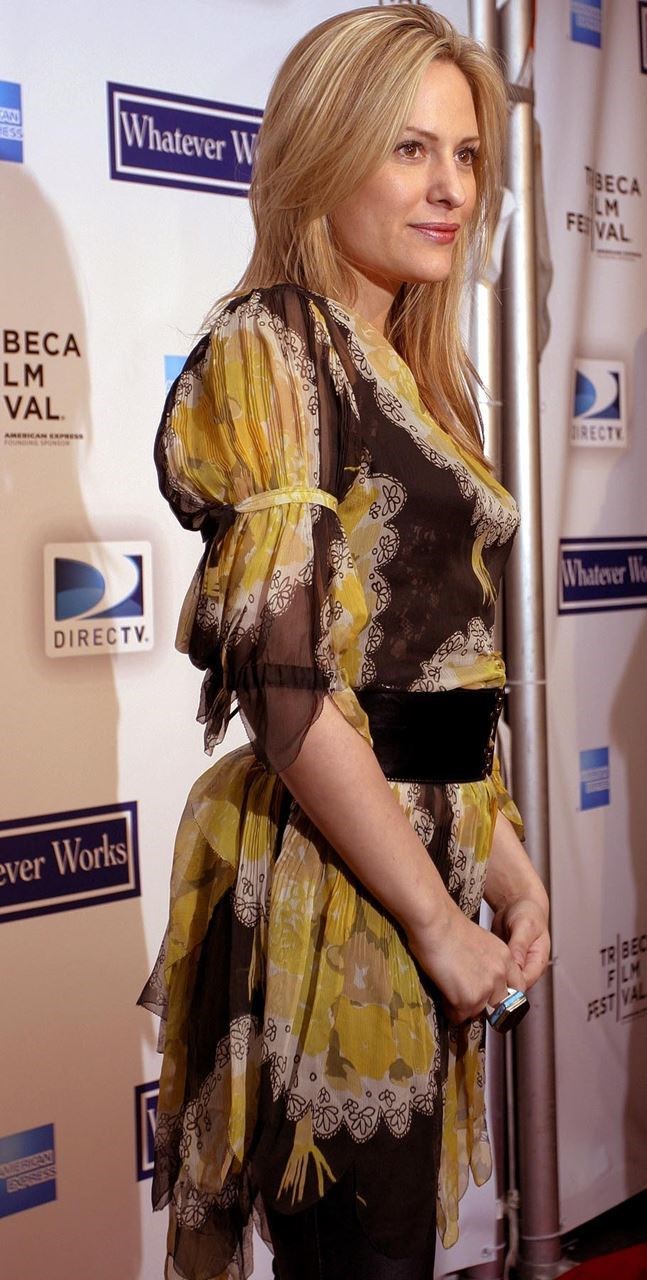 Aimee MullinsRubenstein, CC BY 2.0 via Wikimedia Commons
Through her sheer presence and unrelenting spirit, Aimee Mullins is challenging the definitions of physical beauty and ability. In doing so, she is not only celebrating her own achievements, but more so, celebrating her ability to defy conventional public mindset, simply through her honest, open personality, and her incredible talent.
Born in 1976 in Allentown, Pennsylvania, and growing up between Pennsylvania and County Clare, Ireland, Aimee Mullins has overcome challenges from day one. She was born with fibular hemimelia, a limb anomaly wherein there is partial or total absence of the fibula (shin) bones. She had both legs amputated below the knee when she was only a year old. (Without her legs, she could still learn to walk with artificial ones. With her legs, she would have been confined to a wheelchair for the rest of her life.) Her amazing spirit and drive helped compensate for the portion of her body she was missing.
Despite her physical limitations, she pushed herself physically and mentally to succeed. In high school she participated in numerous sports, including softball and skiing.
While in high school, she heard about a track meet for people with disabilities, and was actually bothered by the idea, as she felt the athletes were limiting themselves by defining themselves by their disabilities. She was accustomed to competing against 'able-bodied' athletes in other sports, and initially was reluctant to join the alternative meet. Never one to turn down an opportunity, though, she signed up for the meet, not expecting much of an actual challenge even though she had never run competitively.
She was surprised upon arriving, when she realized that she was the only athlete wearing wooden legs. The rest of the athletes had on metal, shock-absorbant legs that she didn't even know existed. Not to mention that all the other athletes had at least one normal leg. Instead of deterring her determination, though, it forced her to push herself harder to succeed. And succeed she did – she not only won, she also broke a national record in doing so. She decided to enter the long jump competition next, an event that double amputees were technically 'not supposed' to enter. A year later, she broke the world record in it.
She attended Georgetown University, where she continued to compete against 'able-bodied' athletes by becoming the first disabled athlete to compete in NCAA Division I track and field.
One of Aimee Mullins' artificial limbsKippelboy, CC BY 4.0 via Wikimedia Commons
Mullins decided to work towards competing in the 1996 Paralympic Games in Atlanta, Georgia. To do so, she obtained her first pair of sprinting legs with which she hoped to break the time she needed for Paralympic placement. Instead, her greatest fear came true – her leg began to slip off, and consequently, she lost because of it. Her coach pushed her to compete in the 200-meter, forcing her to face her biggest fear and to realize that true bravery is not the absence of fear, but the ability to conquer it.
She not only broke the time, she also swept the Paralympic trials a month later, running so fast that she was placed with arm amputees at the following meet instead, without being told. She finished last, and though she was upset, it didn't stop her. She set Paralympic records in Atlanta for the 100 and 200-meter dash and in the long jump.
The following year she was named USA Track and Field's Disabled Athlete of the Year, and the National Association of Women in Education's 1997 Woman of Distinction.
Never one to be boxed-in physically or mentally, she excelled in other areas as well. While at Georgetown she was also selected for the prestigious Foreign Affairs internship program, the only woman amongst 250 men, and the youngest person to obtain Pentagon security clearance. She graduated in 1998 from Georgetown's School of Foreign Service with a double major in History and Diplomacy.
Mullins has since set her sights towards Hollywood. She has already had a few roles on television and in movies, and she has been featured in numerous magazines and books. In 2002 she starred in Matthew Barney's cult-favorite 'Cremaster 3,' playing a cheetah woman, ironic in that her own sprinting legs were designed after the super-swift animal.
In 1999 she was a runway model for British fashion designer Alexander McQueen's London show. He designed incredibly intricate wooden legs for her that appeared to be long brown boots. They were so convincing, in fact, that the media had no idea they were prosthetics, and when they found out the next morning, it was the talk of the town (some praising the designer, others criticizing him).
She remains active in sports and served as 2005's President-elect of the Women's Sports Foundation, a 'charitable educational organization dedicated to advancing the lives of girls and women through sports and physical activity.'
With a personality as vibrant as her talents, she also works to reach out to the community, to help others recognize their own potential and talents, despite what obstacles they may have to overcome. She serves as a motivational speaker, is on the board of directors of Just One Break, and co-founded HOPE (Helping Others Perform with Excellence) to aid disabled people wanting to train and compete in sports.
She has received numerous accolades both on and off the field for her work. She has been included in Irish America's "Top 100 Irish Americans" list several times, was included in Esquire's "Women We Love" 1998 issue, was named one of Jane magazine's "10 Gutsiest Women" in 1999, and the following year was featured as one of the greatest American women in the 20th century in an exhibit at the Women's Museum in Dallas. People Magazine honored her beauty by selecting her as one of their "50 Most Beautiful People in the World," and in 2001 Sports Illustrated named her one of the "Coolest Girls in Sports."
"Confidence is the sexiest thing a woman can have. It's much sexier than any body part." - Aimee Mullins, Oprah Magazine, May 2004
Both a record-breaking Paralympic athlete and a fashion icon/Hollywood-star in the making, Mullins has the amazing ability to constantly redefine herself. She is just as comfortable in high heels and gowns as she is in running shorts and sneakers, wearing both with the unbridled confidence of one that is truly gorgeous both inside and out.