Aissata BA
by
Moussa B. TAMBOURA from Bamako
Aissata BA: "Never take anything for granted; always help and love as much as possible while remaining yourself."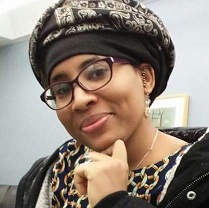 It is a great honor for me to introduce Aissata Ba, born in one of the most popular areas of Bamako, Mali. She grew up in an underdeveloped neighborhood where education is not one of the priorities. Despite the challenges that she met growing up in this unfavorable environment Miss Ba managed to get her middle school diploma in 2005 in the public school of her community, Ecole Mamadou Diarra 2. Then in 2008 she graduated from high school with a concentration in language and literature in Lycee Askia Mohamed, a public high school. From her first year of schooling to her graduation from high school Miss Ba has faced tremendous challenges. These challenges range from the inability to read, to facing bulling due to the lack of help in doing her homework. Nevertheless, she managed to enroll in the state-founded University of Bamako, the Faculty of Language and Science of Languages (FLSL), where she will spend four academic years majoring in English with a minor in Arabic. Once she graduated with an B.A. in English-Arabic in 2013 Miss Ba did the contest for the entrance to the teachers' training college of Bamako, where she will spend two academic years to get the high school teaching diploma in 2015.
With a love and determination for her education, in order to impact her community, Miss Ba is a very engaged young leader. An activist for the Rights of women, Aissata is the vice-president of the leadership group of the Association Women Leadership and Sustainable Development (AFLED). In addition to her struggle for the advancement of women, Miss Ba is also engaged in youth associations that advocate a positive change of Malian society since she was a student. From 2010 to 2012, she held the position of Secretary of Information of the English club of FLSL before becoming the treasurer of the same club from 2012 to 2013. Aissata is also an active member of several associations that seek to empower young Malians through the English language, such as INES-Mali which she has part of since 2010. She is also one of the founding members and first president of the English Practice Club (EPC-Mali) created in 2014, which she chaired from 2014 to 2015. EPC is the first club to initiate ''Reading Committee'' and receives books from the Office of Cultural Affairs of the United States Embassy in Bamako. In 2015, Aissata is brought to the head of the theater committee'' of EPC; a position which enabled her to write a sketch and a short-movie aimed to encourage young people to get involved in their communities for a positive change.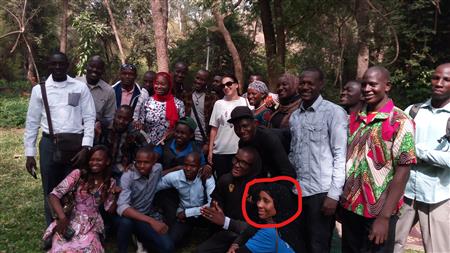 Thanks to her engagement Aissata has participated in several trainings, nationally and internationally, among which was a three-day Symposium, 'Innovation All In'' in 2013 in Dublin, Ireland. She also participated to the State Department of United States' funded Program, Study of United State Institutes on ''Women's Leadership'', held from June to August 2014. Always ready to learn, Miss Ba participated in the name of AFLED to a one week workshop in Dakar organized by Women Living Under Muslim Laws International in 2014. As an engaged leader concerned about Human Right issues, in September 2015 Miss Ba represented AFLED, to a workshop organized by Freedom House, USAID on the Universal Periodic Review. Miss Ba also participated in numerous seminars organized for young Muslim. Women of heart and sharing who has never counted her hours of volunteering, Aissata has organized several training sessions to share with her friends and youth of her community the knowledge acquired during the different international and national trainings. Thanks to her determination Aissata has been portrayed in 2016 in the United States Embassy of Bamako's 30 Days 30 Women campaign that targets and portrays role model women during the month of March.
With regards to her professional life, Miss Ba has taught English as a volunteer in the middle school of her community for an academic year, during her sophomore year. She also worked as the Administrative Coordinator for Optima Group during nine months in 2015 before spending three months as a voluntary librarian in the teachers' training college.
Currently, Miss Ba is a Fulbright funded student studying for her M.A. degree at the State University of New York in Albany. She earned this scholarship to study Women's, Gender, and Sexuality Studies, a choice motivated by her love to make a change and her passion for social justice. For Miss Ba, we should "Never take anything for granted, always help and love as much as possible while remaining ourselves".
Page created on 4/14/2017 12:00:00 AM
Last edited 4/14/2017 12:00:00 AM
The beliefs, viewpoints and opinions expressed in this hero submission on the website are those of the author and do not necessarily reflect the beliefs, viewpoints and opinions of The MY HERO Project and its staff.