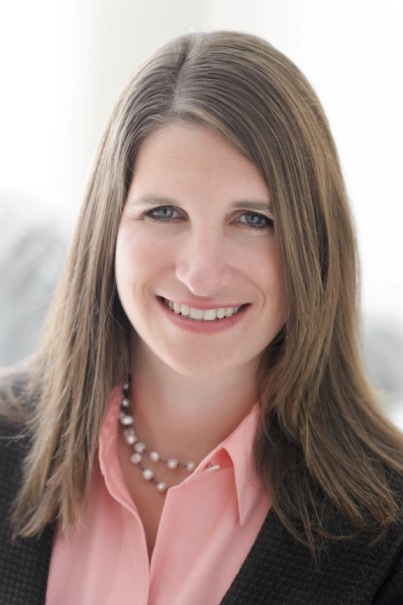 The scenario goes like this: A professional woman enjoys her corporate career until the point when she has a baby. That's when many women find it impossible to honor the structure and expectations of a full-time job while juggling the ever-changing needs of parenting a child. Or the cost of childcare becomes prohibitive. Or just as common, perhaps, is the full-time career just doesn't seem as compelling as it once was. After all, being a mom is wildly fulfilling.

Allison O'Kelly knows this well. A CPA (Certified Public Accountant) with a Harvard MBA (Master of Business Administration), she quit her excellent corporate job at Toys "R" Us shortly after she returned from maternity leave "because I needed flexibility in my life." Although her boss offered her a three-day a week position, "the idea that I had to be anywhere at a specific time was challenging for me," O'Kelly admits. That's a nice way of saying that the phone calls from daycare telling Allison she needed to come pick up her sick son in the middle of the day were really stressful. It wasn't that she couldn't do the work. She just couldn't do it uninterrupted for eight hours a day.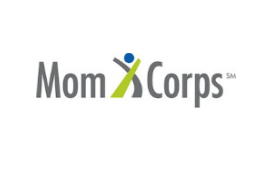 PART TIME TO THE RESCUE

When her son Nolan got a bit older, O'Kelly decided to pick up some part-time, at-home bookkeeping for local small companies and accounting firms. Soon a little work turned into more work than she could do herself. Instead of turning it town, she called some of her girlfriends (also moms with young kids) and asked if they would be interested in doing the work if she would manage the client. The response was a resounding "Yes!" Her girlfriends were overjoyed with the part-time work and her clients kept asking O'Kelly where in the world she was finding such talented professionals.

"I realized there was a need on both sides of the equation," she says. "And there wasn't anybody out there doing anything about it." She realized that flexible work arrangements benefit both workers and companies. So in 2005, just after the birth of O'Kelly's second child, she launched MomCorps. A flex workforce was born out of her living room. LAUNCHING MOMCORPS

What started as an idea of matching up a couple of her local friends with extra work has turned into a franchised-business with 180,000-plus professionals from all across the U.S. coming to the MomCorps website to find both temporary and part-time permanent placements from the hundreds of businesses offering opportunities. Several hundred moms a month are placed in short-term contract work, and other mothers are hired permanently by a company, mostly in part-time positions.

MomCorps works with mothers in all stages of motherhood and work life. They've helped some women who have never left the work force but who need to juggle family with less hours in the office. Most of their clients, however, are moms who have been out of the workforce for anywhere from two to 10 years. "To be honest, women who have been out of the workforce for more than two years, and definitely anyone more than five years, have to consider their skills and how technology has changed." The erosion of self-confidence when one has been out of the workplace is also a theme that O'Kelly sees. But she notes that women who have a very marketable skill, for example a writer or a manager, have an easier time seeing themselves moving back into the workforce.

"One of the first people I placed was a woman who had four kids, and one of them was special needs. She had been out of the workforce for years and years. We were able to place her at a small accounting firm who really wanted somebody to grow with them, and they didn't care that she'd been out for a while. They were happy to catch her up on changes and regulations and technology, and she went there on a very part time basis her first year." O'Kelly explains that she recently got a message from this client, who just celebrated 10 years with the company.

While MomCorps works with Fortune 500 companies, O'Kelly has found that mid-size businesses of 50-100 people tend to be the ones that are most accepting of MomCorps workers because they have more flexible policies in place for their talent. She continues to dream big for MomCorps, adding franchises across the country staffed by those with a business development or staffing background. INSPIRING WOMEN

She is very proud of how her company is making a positive difference in the lives of women and their children across the country. "If you stripped out all the feel-good stuff, I'm a staffing company. But when I hear the stories of a mom who has all these kids and never thought she'd get back to work and she did, and will forever say it's because MY company put her back to work, that's awesome. I love that."

Juliet Smith of Washington, D.C. is one such mom. When Smith realized her childcare bill was basically equal to her paycheck as an operations coordinator for a local non-profit, she focused instead on mothering full-time and actively volunteering in her community. But after seven years at home, she felt the itch to work again. She prepared for re-entering the workforce by retraining in computer and management programs, and rewriting her resume incorporating the very real and passionate volunteer work she had done while mothering her kids, including fundraising (she raised $65,000 in one day) and organizing an annual block party. "That work I didn't get paid for, but I was passionate about it." Realizing her self-titled "Community Activities Coordinator" position had very real corporate applications, she asked for endorsements from the folks with whom she had volunteered. "They were so glad to jump in and endorse me," Smith explains, which was so validating. Then she turned to MomCorps, filled out her information online, and narrowed her focus to just one company. Smith was partnered with a MomCorps coordinator in Atlanta, who vetted her ability, solved the logistics of setting up an interview with the prospective company in Maryland, and now Smith is a happy employee of Hitachi Consulting as the HR Office Partner. "I've never been so happy," she admits.

AT HOME MOGUL

Today, O'Kelly is a mom of three boys, ages 11, 9 and 3 years and she runs a multi-million dollar company out of her living room. As she likes to say, she "works full-time on a 24-hour clock," using conference calls, email and instant messaging to get the work done around parent-teacher conferences and athletic events. Her flexible schedule means she can go to things like doctor appointments or give her kids hugs when they come home from school. "But I have a nanny and I work a lot of hours," she admits. This work-life balance works for her. "For me, it's all about the flexibility. I can still do what I need to do. If I have a sick kid, it isn't the end of the world."

O'Kelly wants to remind younger women that today, you don't have to choose between career and family. "You don't have to do what your mother did. There are different options, whether it's starting your own business, or taking that contract role or part-time role. There are so many role models out there, and I wish younger girls would take a look and have their eyes open, so they're not feeling like they need to either work or be a mom."

She also believes that her sons also will have a balanced perspective about their own mom. "The good thing is that they see me, and I don't think they could verbalize this, but that there's another part of me than just being their mom. That is not my only role in life. I hope it provides the respect that they will (I hope) provide to their wives one day."
Page created on 2/6/2016 6:55:22 PM
Last edited 9/24/2018 5:58:37 PM