There had been this battle between Iran and Touran for a long time. In the war between Afrasiab from Touran and Manuchehr Shaw -the king of Iran- Iranian crew had trouble winning the rough battle. Finally the two armies came to friendship and in order to erase the fiery atmosphere and to lighten up the frontier between the two countries, they set this agreement that one arrow would be shot from Iran to Touran, and wherever the arrow would land, there would be the frontier between the two countries and none could ever go farther than that.
While they were dealing this agreement, Sepandarmaz, the earth's angel, appeared and ordered to bring a bow and an arrow. Arash was the most powerful and professional Iranian man in shooting an arrow, and due to his unique power he could fire the arrow furthest away. The earth's angel told Arash to take the arrow and shoot it. Arash knew that the width of chaste pure land of Iran, would depend on the power of his arrow and he had to put all his power in that. He got ready, took off his shirt and showed his body to the king and the army and said: " Look, I'm healthy and there's no flaw in me, but I know that the moment I release the arrow, all my power will leave my body and it will go with the arrow.
Then he took the bow and the arrow and climbed up to the peak of Damavand mountain (The highest mountain in Iran in Alborz string mountains), and to his god given merit of power he shot, released the arrow and with no life and power in his body fell down on the floor.
Hormoz, the God, ordered to the angel of wind to take care of the arrow and preserve it from harm. The arrow kept going in the sky, from dawn to noon, passing the plains and the mountains, till it finally stopped beside Jeihoun River on the trunk of a walnut tree, which was the tallest and biggest tree in the world. There, was set as the frontier between Iran and Touran , and every year, they celebrated the memorial to that day. It is said that the "Tirgan" festival has been born since then.
Here some parts of Arash poem By Siavash Kasrai the Iranian Contemporary poet.

Told or untold here are so many points
The open sky
The rosy sun
The gardens of flowers
The planes all wide and open
The rise of flower from under the snow
The soft dance of the fish in the crystal glass
The smell of rainy soil in the highland
The sleeping of the wheat farms in the moonlight
To come, to go, to run
To love
To feel sorrow
Or to dance when people are delighted
To work, to act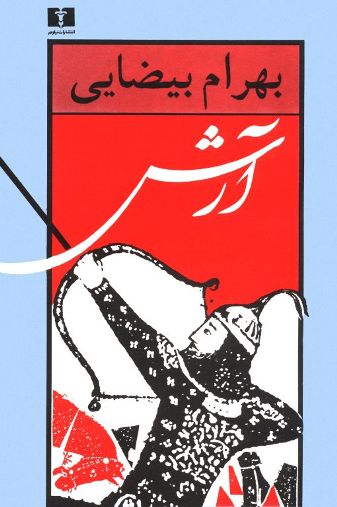 Yea, Yea, Life is beautiful
Life is an everlasting fire-temple
If you lighten it, you'll see the flames dancing in every border
And if not, it will be quiet, and that will be our fault


The Iranian army was so worried
Tow by tow were mumbling
Children standing on the roofs
Girls sitting in the alleys
Mothers standing beside the doors sadly
People were like a wild sea
It was windy, angry
And a man like a pearl was born out of the sea


It's me, Arash
He began like this to talk to the enemy
It's me Arash, the free army man
I'm ready now


Don't ask about my ancestor
I'm the child of working and trying
Running like a shooting-star from the sky
Like a morning ready to meet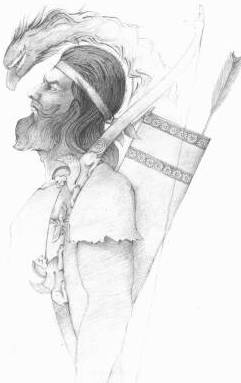 The earth was quiet, the sky was quiet
As if all the world was listening to Arash
Little by little sun appeared from behind the mountains
Thousands of golden spears were thrown to the sky's eyes
Arash took a look at the city, calmly
Children on the roofs
Girls sitting in the alleys
Mothers sad, sitting beside the doors
The men were in the way
A song with no words, with painful sorrow
What song can be composed? For the firm sold steps
For the steps which know their destination well


His enemies opened the road in a mocking silence
Children called him from above the roofs
Mothers prayed for him
Girls holding the necklaces in hands, pushing hard


Accompanied him with love and power
Arash, but he was still silent
He climbed up Alborz Mountain
And tear drops would follow him


At night
Those who were looking for Arash on the mountains
They were back
Without any sign of Arash's body
With a bow and no arrow
Yea, yea..... Arash put his life and soul in the arrow
He did the job of thousands and thousands of arrows



Page created on 5/17/2015 12:00:00 AM
Last edited 1/6/2017 6:38:31 PM