Avi Wortis
by
Hunter from DuBois
It's important for me to impress upon them I'm an ordinary person
The soul that suffered from dyslexia and now writes books for children is Avi Wortis. I did my research on this amazing man from "Biography Today". Avi Wortis only prefers to be called by his first name Avi. I chose Avi because it was someone I never had heard of before so I would like to know about a new person.
Avi was born on December, 23 1937. He was born one day before Christmas Eve. Avi had married Joan Gabriner in 1963. They had two sons, Shaun and Kevin, who are now both rock musicians. They later divorced, and he married Coppelia Kahn. He had then divorced with her, and married his third wife, Linda C. Wright. Throughout the duration of his three marriages, Avi fathered six children, Shaun, Kevin, Hayden, Catherine, Robert, and Jack. He also had one step-child Gabriel. His parents were Joseph Wortis, who was a psychiatrist, and his mother, Helen (Zunser) Wortis, who was a social worker.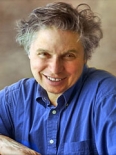 Avi had gone to two high schools in his years of a teenager. The first high school he had went to was not listed in my resource, but he had flunked his first high school because he had suffered a dysfunction called Dyslexia. Dyslexia is a dysfunction that makes it hard for the person to read and write. So he had to go to a school that supported kids that had dyslexia and it was called Elisabeth Irwin High School. Avi had gone to three colleges in his early years of an adult. He had attended Antioch University, and the University of Wisconsin, and Columbia University. His one hobby he liked to do other then reading and writing was photography.
Avi's career highlights and what he was famous for is amazing. Avi was famous for writing children's books. He had written The True Confessions of Charlotte Doyle which was awarded a Newberry Honor Book, is one of Avi's most prized historical fictions. The books that he wrote are, Things That Sometimes Happen, Snail Tale, No More Magic, Captain Grey, Emily Upham's Revenge, Night Journey's, Encounter at Easton, The History of Helpless Hairy, Man from the Sky, A Place Called Ugly, Sometimes I Think I Hear My Name, Shadrach's Crossing, The Fighting Ground, S.O.R. Losers, Bright Shadow, Wolf Rider, Romeo and Juliet-Together (and Alive!)- at last, Something Upstairs: A Tale of Ghosts, The Man Who was Poe, Seahawk, Nothing But the Truth, Blue Heron.
Avi's background was a little rough at times but he kept on trying. Avi had moved to New York after graduation and tried his hand at writing plays, without much success. He had lots of jobs actually like a sign printer, carpenter, and theater coach. He did quite a bit and said he didn't have much fun with on some. Avi Wortis is actually still living today and he still writes books for children.
Page created on 7/15/2011 12:00:00 AM
Last edited 10/25/2019 8:35:08 PM
The beliefs, viewpoints and opinions expressed in this hero submission on the website are those of the author and do not necessarily reflect the beliefs, viewpoints and opinions of The MY HERO Project and its staff.