Bill Belsey
by
Charlotte from Calgary
What the mind can conceive and the heart can believe, we CAN achieve!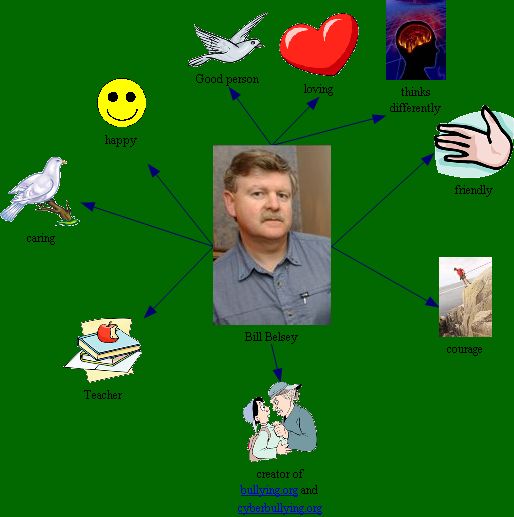 Bill Belsey is my hero. He was born and grew up in Ottawa Ontario. His full name is William Alexander Belsey. His parents were Patricia, and Stan. Patricia was a stay at home mom. She helped raise the family and cook the meals. Stan, his dad, was in World War 2 for the Royal Canadian Horse Artillery. After the war was done, he worked in the Canadian Government. Then he worked for Sun Life Financial. Now he is dead and Bill is sad but happy Stan was his dad. The subjects that interested him in school were Writing, Science, Gym, and Music. He quit his job as a waiter to get into Queens University. He got accepted for it and in Queens, he met Mrs. Belsey. The important things in his life are family, meeting Mrs. Belsey, the birth of his children Alex and Julia. Currently, Alex and Julia are in school. Alex is in the University of Lethbridge. Julia goes to High School in Cochran. Mrs. Belsey works at Ecole Elbow Valley Elementary as a teacher. The dreams of Bill were, to graduate high school, get into Queens. One special thing is that he got to work in the Arctic for 18 years.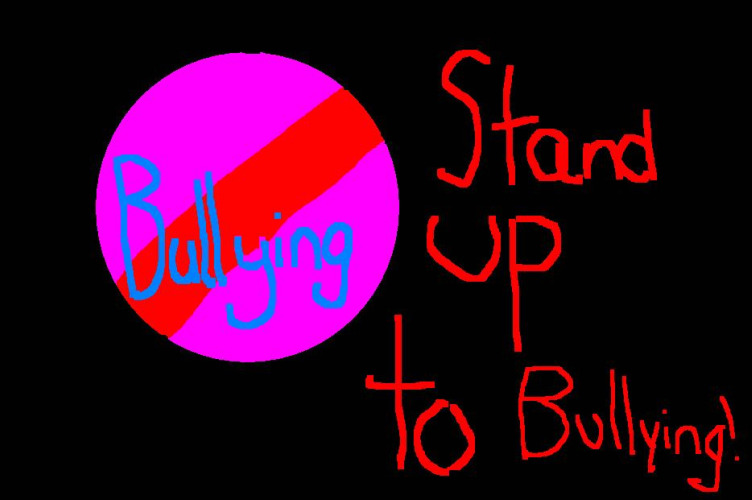 Bill Belsey's life is remarkable is many ways. He is the person who started Bullying Awareness Week. He had the idea of Bullying Awareness Week 7 years ago. This November it will be 8 years. The government of Ontario formally recognized Bullying Awareness Week as a provincial thing. Bill Belsey is admirable because he cares about bullying a lot. He has spoken in over 1000 schools over the last 10 years. Bill has made many mistakes before he did it right. One of the good character traits are that he never gives up. People said that he would stop bullying.org after a year and he has been doing it for 10 years. The two most important things young people can learn from him is that bullying is NOT!!!!!!!!!!!!!!!!! Cool, the second thing is that you should not be a bystander when someone is being bullied. Another thing is that don't give away personal info on the internet. Bill had 4 mentors. They were his dad Stan, a summer camp counselor named Bruce Watson, his Social Studies teacher Peter Riddell and his sister Sandy. They helped him believe that he could do anything.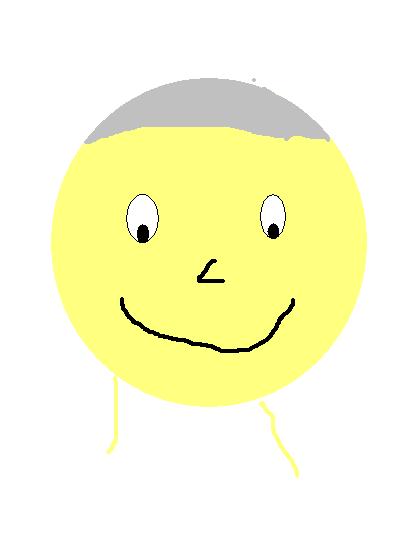 The word hero is a strong word. To me, a hero is someone who helps the world understand the danger and risk and helps people with the solution to the problem. Bill Belsey is a hero is my life because he raises awareness of Bullying and cyber bullying. A hero is someone who makes a difference. Bill Belsey is still alive and he works as a teacher at Springbank Middle School. He is my teacher. Bill has won many awards such as the Prime Minister's Award for Teaching Excellence in Science, Mathematics and Technology. All of his family members are alive except his dad Stan. I chose Bill Belsey as my hero because he is raising awareness in bullying and cyber bullying. I have learned that anything is possible if you try.
Page created on 3/20/2010 12:00:00 AM
Last edited 1/6/2017 9:55:23 PM
The beliefs, viewpoints and opinions expressed in this hero submission on the website are those of the author and do not necessarily reflect the beliefs, viewpoints and opinions of The MY HERO Project and its staff.