Big Ben
by
Michaela from Calgary
If you ever see Big Ben jump, the memory will stay with you forever. Big Ben was famous because his height and his jumping have amazed so many people. Big Ben was also very famous because he has won so many competitions it's extremely hard to count them all! Big Ben is also very famous because he has won so many grand prix competitions it's amazing. Big Ben arguably is the best jumping horse in Canada! Most of the kids who see him admire him forever. Ian Millar (his rider) loved to ride him in every competition they could get to and Big Ben had a long career with Ian Millar. When they first met they did not get along so well but after a while they started to get to be better companions!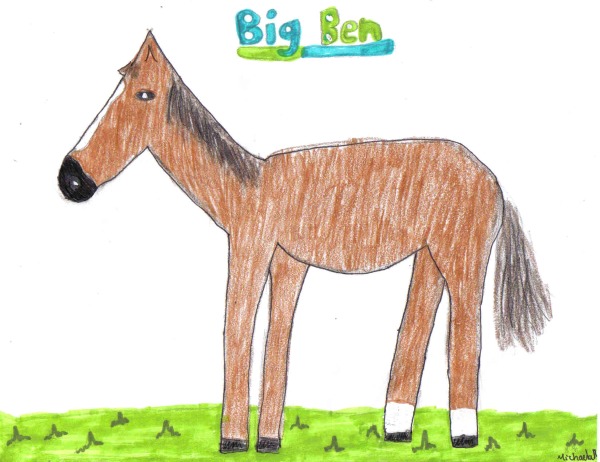 Big Ben's characteristics are he was a chestnut horse and he was 17.3 hands tall which is quite tall for a horse. He was very bold in competitions and he also had a mind of his own during competitions too. If Big Ben didn't want to do something he would not do it but if you are very patient with him and be very kind, Big Ben just might do it. He also had some silly habits - for example at 12:00 midnight Big Ben will lay down, at 2:00am he will get up, by 10:00am if you have not ridden him he gets mad. Some people think Big Ben thinks like a human instead of a horse. Those are some characteristics that make Big Ben important.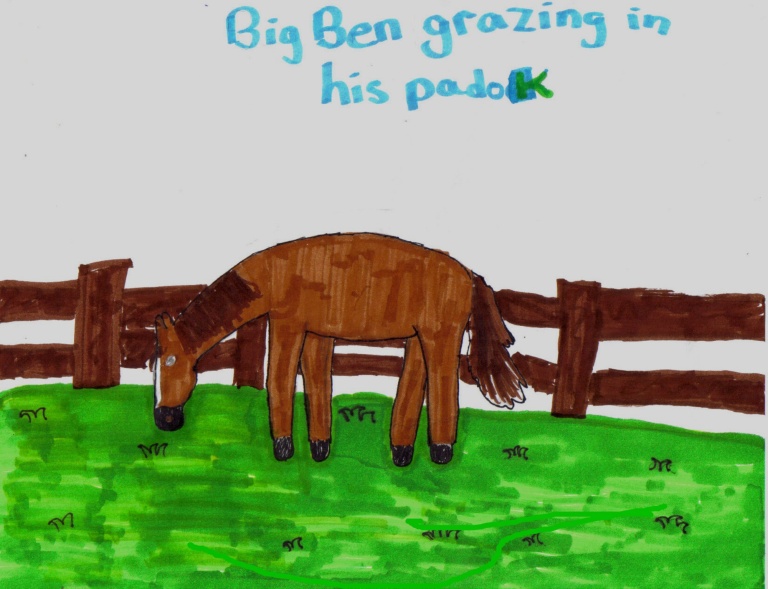 Three things that make Big Ben important are when Big Ben was just a little colt (he was not even trained to jump or any thing) Big Ben started to jump any little jump he could find, (this is very rare for a horse) and now he was one of the best horse jumpers in the world. Big Ben has a mind of his own (he does so silly things sometimes). Another thing that makes him important is at practicing for his competitions or just riding him Big Ben does not try as hard as he does at competitions and he also likes to hold his head up high at competitions.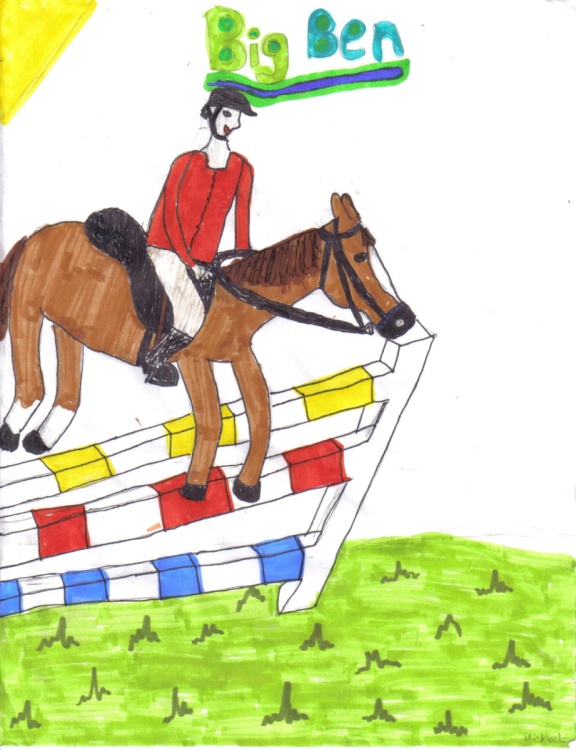 Some facts how Big Ben contributes to his jumping talent are he likes to practice every day and if he doesn't Big Ben gets mad. Big Ben will try his hardest at any competition. Another fact is that Big Ben loves to jump anything any time! Did you know that Big Ben's original name was Winston? Big Ben will always be known in the jumping history! He was the only horse that I know that would always be thinking jump, jumping, jump all the time. His groom, Sandi, had a special bond with him and Big Ben would always understand and listen to her.
The part of Big Ben's life I admire the most is that Big Ben suffered 2 Colic attacks and he would get back from the operations and would be stronger than ever in competing. Sadly Big Ben died early on a Saturday, December 11, 1999 from a third attack of Colic and did not survive that attack of Colic. Most horses die from Colic but some horses survive. Everyone was heart broken when Big Ben died.
Big Ben is my hero because he was such a thoughtful, kind, helping, and he was such a loving horse. This is why I think Big Ben is a hero.
Page created on 6/18/2011 12:00:00 AM
Last edited 6/18/2011 12:00:00 AM
The beliefs, viewpoints and opinions expressed in this hero submission on the website are those of the author and do not necessarily reflect the beliefs, viewpoints and opinions of The MY HERO Project and its staff.