Babak Darvish, MD
by
Crystal from Los Angeles
"I am inspired each day by his presence" ~ Crystal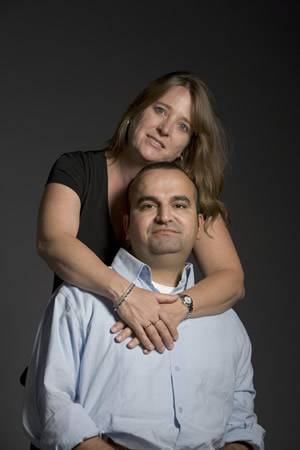 I have known Dr. Darvish for approximately ten years as a colleague now. He is one of the most amazing doctors that I have ever met, and one of the most amazing human beings I have ever met. I love him like a brother and there are so many at our facility who love him so... I don't just mean respect, but LOVE him and this includes his patients and his coworkers. He is a brilliant, kind, gentle, compassionate man who brings a gift to this world. Let me tell you his story. Dr. Darvish is about 38 years old. When I first met him, he was able-bodied and walked with a slight limp. Over the years, I have watched a disease progression that has taken him to his current state of being confined to a wheelchair. His muscles have weakened over the years and I've watched him go from a limp to the use of a cane to the use of crutches, and then to the use of an electric wheelchair. The amazing thing is he is still fully contributing to his work department, working not only his scheduled hours, but often staying hours later in his office. We laugh and joke because he is often in danger of missing his wheelchair van ride home in the evenings and we have to chase him out of his office. He has the greatest outlook on life. He's optimistic, happy, encouraging, and brings out the best in others. He is a vital team member, bringing to the table his brilliance (and I mean he is really brilliant), his wisdom, his experience as a disabled person, and his attitude of hope and belief that everyone has something to offer.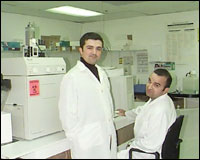 Dr Darvish can make the most difficult patients turn around in their attitudes and thoughts as he role models hard work and the essence of quality of life. His arms are weak; he can hardly raise them to shake someone's hand or open doorknobs etc., but despite all of this, people around him do not see him as disabled, but as a leader. He inherited a very rare genetic disease that has only been really identified in the past 10-15 years. He and his brother had the ill fate of both getting this condition called HIBM (Hereditary Inclusion Body Myopathy)--it wreaks havoc on the muscles and over time they become weak and wasted and leave persons disabled. When he and his brother first had symptoms (his brother is a doctor too), they and their doctors did not know what they had--they could not be diagnosed. So, being the whiz kids that they were, they set out to find out. They traveled to other countries to talk with doctors and people and helped diagnose themselves. Because the condition was so poorly known, even amongst neurologists and psychiatrists, he and his brother and his family founded a nonprofit organization in order to help others, with the ultimate goal of trying to find the cure. They set up an organization called ARM (Advancement of Research for Myopathies) www.hibm.org. Over the years, they have found research sites to work with and have begun research to help understand this condition, with the hopes of eventually finding a cure.
Their organization is now going on ten years of service and they will have their first human clinical trial this year (2008), planned for the fall. On top of his full-time job at the VA, Dr. Darvish works endless hours at other facilities on this research. The first person to undergo a trial of gene therapy will be a health care professional with HIBM. Dr. Darvish's organization has raised more than 1 million dollars for research within the community. He is an unsung hero for all that he does each and every day to get up, get dressed, get in his wheelchair, ride the wheelchair van to work and work more than 40 hours per week with us and then go to other facilities after work and on weekends.
When he and his brother began exhibiting symptoms of the disease, they were inspired to help others, so they worked to create a research facility where they now reach out to persons all over the world. Please visit their website at www.hibm.org and see the information about this disease process.
Dr. Babak Darvish inspires us all on the rehab unit on a daily basis. He has a very supportive wife who adores him and now they have a new son. I guarantee you that, if you were to talk to this man by phone, email, or in person, he would simply amaze you and make you a believer that there are good people in the world. Dr. Darvish is such a wonderful person and we would like nothing more than to give him a great surprise and energy booster by saying THANK YOU for all he does at our facility and for all that he is doing in the community. Dr. Babak Darvish is our hero!
Page created on 9/12/2008 12:45:36 PM
Last edited 1/9/2017 9:33:59 PM
The beliefs, viewpoints and opinions expressed in this hero submission on the website are those of the author and do not necessarily reflect the beliefs, viewpoints and opinions of The MY HERO Project and its staff.
Related Links
Advancement of research for Myopathies (ARM)
- Founded by HIBM patients in 2000, ARM's mission is to support and inform patients and their families, to raise funds for research, to encourage researchers to study this rare disorder and to ultimately find a cure for Hereditary Inclusion Body Myopathy.
VA Greater Los Angeles Healthcare System
- is the largest, most complex healthcare system within the Department of Veterans Affairs.