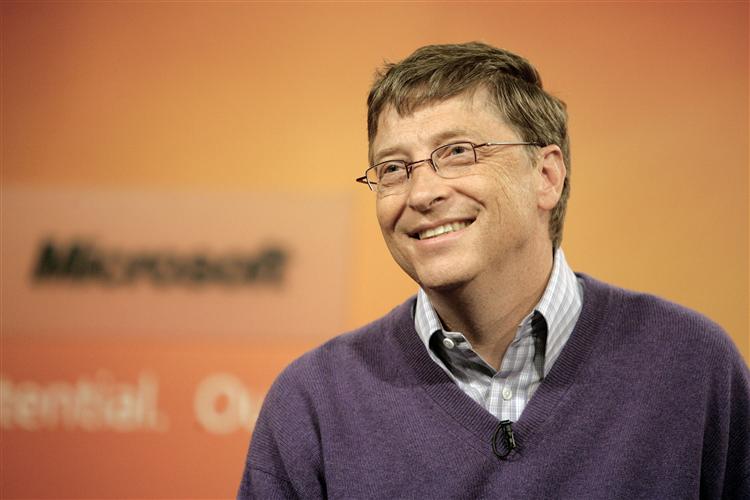 "I thought that it would be a little confusing during the same period of your life to be in one meeting when you're trying to make money, and then go to another meeting where you're giving it away" (Bill Gates). This quote shows how Bill Gates is today, hardworking and considerate of others, just as he was when he was younger. Bill Gates was raised in Seattle, Washington.  He took an interest in computer programming at an early age and at 13, created his first software program. "In 1975 Gates, then a sophomore at Harvard University joined his hometown friend Paul Allen to develop software for the first microcomputers. With the success of this project, Gates left Harvard during his junior year and, with Allen, formed Microsoft" (Britannica). Gates took a risky move by dropping out of Harvard, but he created and ran a highly successful business which eventually revolutionized the computer industry. Though he had billions, he was not corrupted with power and later chose to do well with his fortune. A hero would always think about others first, and puts the needs of others before his own. Bill Gates is an excellent example of a modern day hero because he is generous, intelligent, and caring.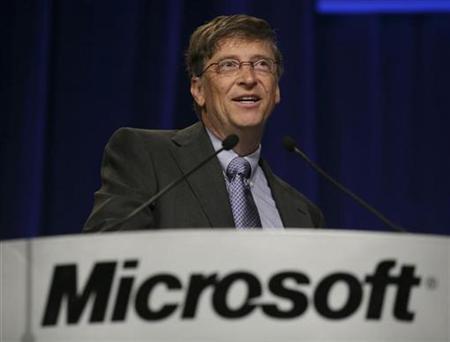 Generous, intelligent, and caring, these are all traits Bill Gates and a hero have in common. Bill Gates inspires me because he has been a hard worker all his life. He has a great work ethic, but at the same time is not greedy. He has donated billions of dollars to people in need. This inspires me because he is a successful entrepreneur but is selfless, always thinking of others, and is a great role model. In 2011, Forbes magazine named him the fifth most powerful person in the world. This is an example of how much he has influenced the world. He has revolutionized the computer industry and set a new standard for charitable giving. Bill Gates demonstrates all of the characteristics of a hero and goes above and beyond putting the needs of others above his own.

As the company grew, so did Gates personal fortune.  In 1987, he was officially declared a billionaire in the pages of Forbes' 400 Richest People in America issue, just days before his 32nd birthday. As the world's youngest self-made billionaire, he was worth $1.25 billion (Thibault). Gates decided that he should use his fortune to help others less fortunate. Bill Gates meets the criteria to be a hero through his generosity. He demonstrates this through the billions he has donated over the years. "In addition to his work at Microsoft, Gates was also known for his charitable work. With his wife, Melinda, he launched the William H. Gates Foundation in 1994 to fund global health programs as well as projects in the Pacific Northwest. During the latter part of the 1990s, the couple also funded North American libraries through the Gates Library Foundation and raised money for minority study grants through the Gates Millennium Scholars program. In June 2006 Warren Buffett announced an ongoing gift to the foundation, which would allow its assets to total roughly $60 billion in the next 20 years.  This is notable because Buffett is widely known to be a very shrewd businessman and extremely frugal.  Buffett has pledged to give away 99 percent of his fortune and after considering all of his options selected the Gates Foundation.  At the beginning of the 21st century, the foundation continued to focus on global health and global development, as well as community and education causes in the United States" (Brittanica). This is an excellent of how generous Gates was. He donated billions of his money to help prevent diseases such as AIDS. His generosity shows how he has a big heart and is caring. Even though he is one of the richest men in the world he is still down to Earth and chooses to provide for others in need. "With a pledge to give away 95 percent of Gates' personal wealth, the Gates Foundation claims to have granted more than $26 billion since 1994" (ABC News). This shows how Gates is a philanthropist and is focusing on helping others, finding helping other people more important than him living a lavish lifestyle.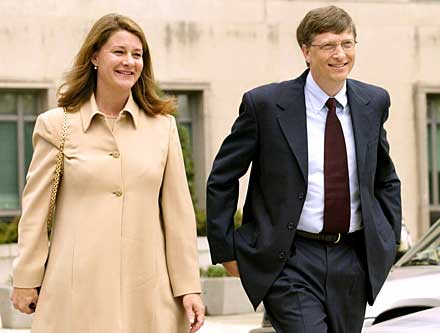 Bill Gates was an extremely hard worker, and spent a lot of time building his company. "No one at Microsoft worked harder than Bill Gates. He was so preoccupied with his work that he often forgot to tend to his appearance or eat meals. Sometimes, when his secretary came to work in the morning, she found her boss asleep on the floor of his office" (Lesinski 31). This shows just how diligently he worked. Bill had to put a lot of hard work and dedication into his company to get it to where it is now. He had a dream that his technology would help innovate technology for the future. Since he was a young child, he had always cared about his work. "At the age of eight, Bill started to read the 1960 edition of The World Book Encyclopedia.'I was determined to read straight through every volume,' he recalled" (Lesinski).This shows how even as a child, he was strong willed and had great determination for his goals. Gates was only eight years old when he set out for this task, usually kids of his age are out on the playground, but he was different. When he had a goal, he put his mind to it.
"Bill Gates." Hutchinson's Biography Database (2011): 1. Biography Reference Center. Web. 8 May 2012.
"Gates, Bill." Britannica Biographies (2011): 1. Biography Reference Center. Web. 8 May 2012.
Lesinski, Jeanne M. Bill Gates: Entrepreneur and Philanthropist. Minneapolis, MN: Twenty-First Century, 2009. Print.
Thibault, Marie. "The Next Bill Gates." Forbes. Forbes Magazine, 19 Jan. 2010. Web. .
Weir, Bill. "Bill Gates on Using His Money to Save Lives, Fixing U.S. Schools, Reflecting on Steve Jobs." ABC News. ABC News Network, 24 Jan. 2012. Web. 7 May 2012. .
Page created on 5/18/2012 12:00:00 AM
Last edited 5/18/2012 12:00:00 AM