Bill Gates
by
Rolando from Fresno
William Henry "Bill" Gates III was born on October,28, 1955. He is an American business magnate, computer programmer, billionaire, and philanthropist. Bill Gates is the former chief executive and currently the chairman of Microsoft. Microsoft is the world's largest personal computer software company, in which he co-founded it with his partner Paul Allen. He is consistently appointed as some of the world's wealthiest people and was always from 1995 to 2009, but this does not include 2008, in which he was actually ranked third. In 2011 he was the wealthiest American and the second wealthiest person around the globe. Gates has also authored or co-authored several written and published books.
William Henry Gates III was born in Seattle, Washington. At the age of 13 Gates showed a huge interest in computer programming, which at the time was attending Lakeside School. He pursued this passion through college, planning his what to be his billion dollar business in the future. Paul Allen (Bill Gates' business partner and friend) helped him achieve his dream. Through technological innovation, his keen business strategy, and aggressive competitive tactics he successfully built the world's largest software business in the world, Microsoft. Not nearly astonished by how he achieved this he also made billions in the process.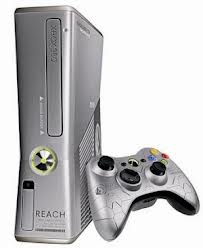 In 1975 Microsoft was founded by William Henry Gates III and his partner Paul Allen. Microsoft was also the creator of a top game system all across the world called Xbox which was launched on November 15,2001. But four years later on November 22, 2005, Microsoft launched their upgraded version of the "Xbox" called Xbox 360. This new software device had tons more upgrades set apart from the regular Xbox. You can now receive more memory,better graphics, gameplay and socialize easier. But one of the biggest things that's happened was on November 4, 2010 Microsoft launched the Kinect for Xbox 360 which has better precision visualization which made the Wii's sensor look horrible. Also they created an upgraded version of the Xbox 360 and made it more slim, durable, and increased the memory in which it contained.
Gates married Melinda French on January 1,1994. They have three children: two daughters Jennifer Katharine born on 1996 and Phoebe Adele born on 2002. Also they had a son named Rory John which was born on 1999. The Gates family resides in The Gates' family home, a nice and peaceful earth sheltered house in the side of a hill overlooking Lake Washington in Medina. His 66,000 square foot home estate has a 60-foot swimming pool with an underwater music system, as well as a 2,500 square foot gym and a 1,000 square foot dining room. Also among Gates' private acquisition is the Codex Leicester, and a collection of writing written by Leonardo da Vinci, which he bought in an auction on 1994 for $30.8 million. He is also an avid reader, and even his ceiling of his large home is filled with books from his library. Gates' also enjoys playing bridge, tennis, and golf.
Page created on 8/27/2012 12:00:00 AM
Last edited 8/27/2012 12:00:00 AM
The beliefs, viewpoints and opinions expressed in this hero submission on the website are those of the author and do not necessarily reflect the beliefs, viewpoints and opinions of The MY HERO Project and its staff.