Bill Gates
by
Prabhjot from Selden
My Hero is a man named Bill Gates. Bill Gates has had a numerous contributions and accomplishments, to make us realize that he is an important part of our society. In 1975 it was Gates first accomplishment, Gates created the first versatile software program, Altair BASIC with help of Paul Allen (a childhood friend). He was the first to challenge the freebie software distribution in a capitalistic letter. The second accomplishment was in 1976 when he dropped out of Harvard University and started building Microsoft.
Gates was a normal boy born on October 28, 1955 in Seattle, Washington. He grew up in Seattle and went to View Ridge Elementary School. He was the youngest one at his school. Later, after he finished elementary school, he went to Lakeside High School in Lakeside. Seattle's Lakeside High School was a private all boys school. He made a very true friend at this school. His name was Paul Allen and they had a very long friendship.
Gates went to Lakeside school for 7th through 12th grade. In 1973 Gates got selected into Harvard University in Cambridge, Massachusetts. Even though Gates and Allen went their own ways, they still kept in touch. While Gates was still at Harvard, Allen went got a job at an electric company in Boston. In 1973 a "personal computer" came out called the Altair 8800. There was no written language to it so; Gates and Allen put together a language for it. Later on Gates and Allen started Microsoft and soon started to sell it to other computer making companies. After that they realized that Microsoft was to slow and could updating they got the idea of Windows. When someone came up with the idea of the Internet Gates invented Internet Explorer. These days Bill Gates is living the life of a billionaire.
I think Bill Gates is a good role model because he has created a lot of everyday programs for the computer. Gates has created Microsoft, which is on most of our computers. Microsoft is language for microcomputers. Gates also created Windows which was almost like Microsoft but was just faster. This was just the beginning to his success. Later on he also created Internet Explorer. All of these programs are on most of our computers and are used daily in our lives.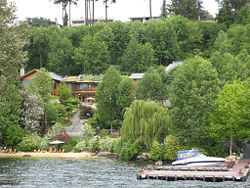 As they say there is woman behind every man's success, well there is Melinda (his wife) and his three kids behind his success. Melinda French is Bill Gates wife they got married on January 1, 1994, in Dallas, Texas. Now they have three children the oldest Jennifer Katherine (1996), Rory John (1999), and youngest Phoebe Adele (2002). Bill Gates currently lives in Medina, Washington. Gates house is a large earth-sheltered mansion. Some features in his house are that he has a large private library with a dome shaped roof and an oculus. He also has heated driveways and floors. Whenever a guest comes in the house the temperature, music, lighting changes according to the person's preferences. Bill Gates has come a great way to own such a beautiful house.
Bill Gates has also done lots of activities to show and explain his work. Like in 1995 he wrote a book called The Road Ahead, held the No. 1 spot on the New York Times' bestseller list for seven weeks. Gate's previous book, Speed of Thought was published in 1999. In this book he describes how business problems can be solved with the help of his new technology. This book was published in 25 different languages and is available in about 60 different countries. It was listed on the best-seller lists of the New York Times, USA Today, the Wall Street Journal and Amazon.com. Gates also donated $28.8 billion (as of January 2005) to support philanthropic initiatives in the area of global health and learning. Bill Gates has a great impact and massive effects on our world! This is why Bill Gates is my hero.
Page created on 6/29/2009 12:00:00 AM
Last edited 6/29/2009 12:00:00 AM
The beliefs, viewpoints and opinions expressed in this hero submission on the website are those of the author and do not necessarily reflect the beliefs, viewpoints and opinions of The MY HERO Project and its staff.