Barack Obama
by
Jason from Jakarta
Barack Obama is my hero because he made the global community a better place. Barack Obama was born in August 4 1961 in Honolulu, Hawaii which is in the United States of America. His family is a mixture of African and American, his mother was from Kansas and his father was from Kenya. When Barack Obama was at the age of two, his parents divorced so he stayed with his mother in Hawaii while his father was in Africa. When he was six, he and his mother went to Indonesia, which was the time when his mother was younger and she got married. At the age of ten Barack Obama went back to Hawaii to live with his grandparents on his mother's side.
Barack Obama graduated Harvard Law school, then he went to Chicago to help the community because some of the steel plants were going to be closed so Obama helped them rebuild the steel plants. After helping the community, Barack Obama taught at the University of Chicago to give the children more knowledge.  
In 1966 Barack Obama was elected to the Illinois State Senate. During his time in Springfield, he passed the first major ethics reform in 25 years and he expanded health care for parents and children, In 2004 he was elected to the United States Senate.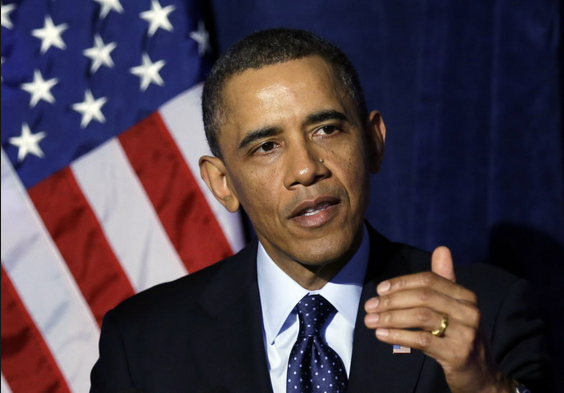 In 2008 Barack Obama ran for president against John McCain. Barack Obama won over 66 million votes to John McCain with 58 million votes. In 2009 he received the Nobel Prize and he was the third president to receive the Nobel Prize. One of the reasons that Barack Obama was able to win for running president is because he has inspired many people through the books that he wrote and the speeches he gives. Many people believed that Barack Obama will be a great president that will make the community a better place. So the reason Barack Obama was my hero is because he helped many people and it gave them happiness through many ways such as cut taxes for working families. Also during 2004 he also asked the government to track the deadliest weapons and lock them up. These were ways Barack Obama helped the world, this is why he is my hero.
Page created on 1/26/2015 12:00:00 AM
Last edited 1/26/2015 12:00:00 AM
The beliefs, viewpoints and opinions expressed in this hero submission on the website are those of the author and do not necessarily reflect the beliefs, viewpoints and opinions of The MY HERO Project and its staff.