Betty Seib
by
Dakotah from Swift Current
My hero without a doubt is my grandma, Betty Seib. My grandma has been a large part of my life ever since I can remember. She taught me the most powerful lessons and instilled in me the most beautiful values that a person can have. Today I feel incredibly grateful and fortunate to have been blessed with such an amazing role model and best friend. If I can one day be half the person my grandma is I would be satisfied. It takes an amazingly strong person to get through all the loss and pain that she went through in her life and watching her do it with dignity and grace was a gift in itself. My grandma was never a material person and today I see that her gifts of love, commitment, compassion and generosity are the ones I will keep with me forever. These gifts can not be destroyed or tarnished with time like material gifts can be and for these I will be forever grateful.
My grandma Betty is mom's mom and has lived out on her farm near Wymark with my grandpa since the 1970's. She is 65 years old. Together my grandma and Grandpa had four kids, my mom being the second oldest. She had ten grand children altogether and loved each of them as much as someone can be loved. I was the first grandchild so she and I share a special bond that couldn't be broken no matter what I went through growing up. I don't have a specific first memory of her but the many memories I have consist of me holding on to her while we rode her quad through the fields, painting a chicken coupe and cleaning it to make it a play house, baking, cooking and eating food until we couldn't eat anymore, picking vegetables out of her garden, making dill pickles, having lots of sleepovers and of course we always had to pray and talk about Jesus. One of my earliest memories is of my grandma teaching me how to ask God into my heart. I remember returning home to my own bed after spending a few nights with my grandma and crying myself to sleep because I missed her and all the fun we had for the couple days we spent together.
My grandma lost her mother at a young age as well as two of her brothers. The death of her last brother was in my lifetime. I was at her house the day she got the news that he had cancer. Of course she was upset but her faith never faltered. Along with the pain of losing her brother she was beginning to lose me as well. After about the age of 13 I was what can be best described as "a runaway train." I was not able to cope with the peer pressures and struggles of teenage life like your average girl. My grandma was heartbroken and did everything she could to help me. She took me to see preachers and tried to get me to spend as much time with her as possible. I was unreachable for years but she never gave up hope on me. Even as my parents began losing patience with me and pushing me out of their lives due to my actions, my grandma never said a negative or angry word to me. If it wasn't for her I would never have felt the true meaning of unconditional love and tolerance.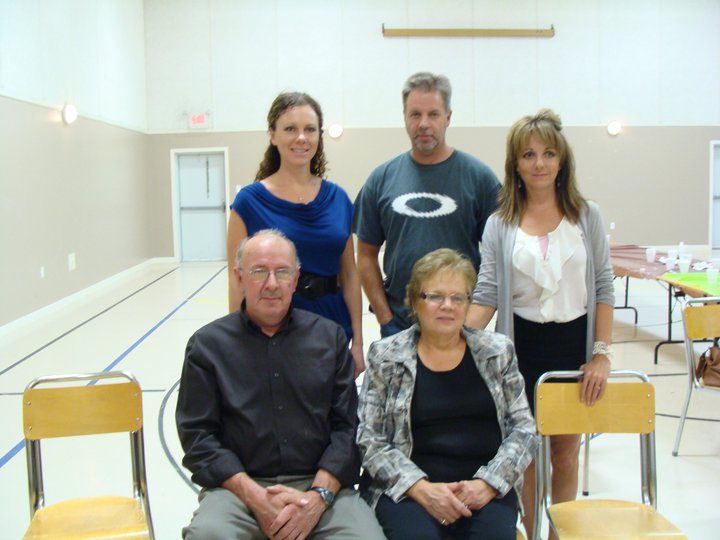 When my grandma found out she was dying in December of this year it was hard to believe. Her large family took it incredibly hard. No one including myself wanted to accept it. She was everyone's rock and everyone's strength, including my own. I made sure to talk about what needed to be talked about in the following months. I have a letter from her that she wrote not too long ago that says, "In all my struggles I have turned to God." And "As long as we call on him he will always draw near." This incredible faith that she showed even in her final days amazes me. On the last sleepover me and my grandma had, she asked me to say a prayer before bed but I couldn't. I was too sad. Even though I couldn't bring myself to pray my grandma could and she did. She never lost sight of what was most important even through tragedy. After she was admitted into the hospital she said to me, "If I believe what I say I believe, I am not afraid to die." I will carry this with me for the rest of my life.
My grandma died on February 18. Although I cannot call her anymore or hear her voice she is not gone and she is not lost. The memories of her and all of the amazing things she taught me will be locked in my heart until I die as well. I feel that in a lot of ways my grandma was an angel, here for only a short time, but just enough time to show me what I needed to be shown and teach me what I needed to be taught. If we believe what we say we believe, then me and my grandma will see each other again someday and all is not lost. Amen.
Page created on 6/12/2011 3:17:15 PM
Last edited 6/12/2011 3:17:15 PM
The beliefs, viewpoints and opinions expressed in this hero submission on the website are those of the author and do not necessarily reflect the beliefs, viewpoints and opinions of The MY HERO Project and its staff.