"There are so many people that use 'following your dreams' as an excuse to not work. When in reality, following your dreams, successfully, is nothing but work."• Brandon Stanton
An audience of 17 million people have come together in laughter, mourning, and simple joy when viewing Brandon Stanton's daily posts on Facebook over the past few years. I was among them recently when I came across a picture of a normal man together with a paragraph-long caption. Something about that just compelled me to read it. It was the man describing how his dearly beloved wife had died before he could see her once more. If you took another look at the photo, you'd see the pain and sorrow in his eyes. This is what Brandon Stanton does. He finds regular people on the street, and says, "Tell me your story." I'm so into these stories because of how you can pass by so many people on the street yet so many things are untold. As a high school student, this encourages me to be a more tolerant and understanding person. I would love to have a career like Stanton's that would allow me to celebrate the humanity in others and encourage more compassion and love.
Brandon Stanton is a photojournalist. Success in photojournalism doesn't depend on prior technical training so much as the creativity and resourcefulness you bring to the task once you're actually doing it. However, if you are planning on doing professional photo shoots you may need training. All you really need to know to do is work a camera, social media, and interacting to strangers on the street. Social media is a big part of popular culture by connecting people all over the world; anyone with a device that can connect to the internet can read or see what others post. While photography is often conducted more on a freelance basis, one could partner with different companies. According to the Occupational Outlook Handbook website, the average is pay is $30,490 per year as of 2014, so it's more of a passion related job. In order to become a successful photographer you would probably need a high school diploma. There are related careers, for example, text and radio journalism, pod casting, and YouTube documentaries. Recent developments such as Bevel which is a simple attachment to your smartphone or tablet that lets you take 3-D pictures, and Sony DSC-QX100 is attachment to a smartphone that turns it into a professional lens-style camera. With social media platforms such as Instagram, photo sharing go viral and better.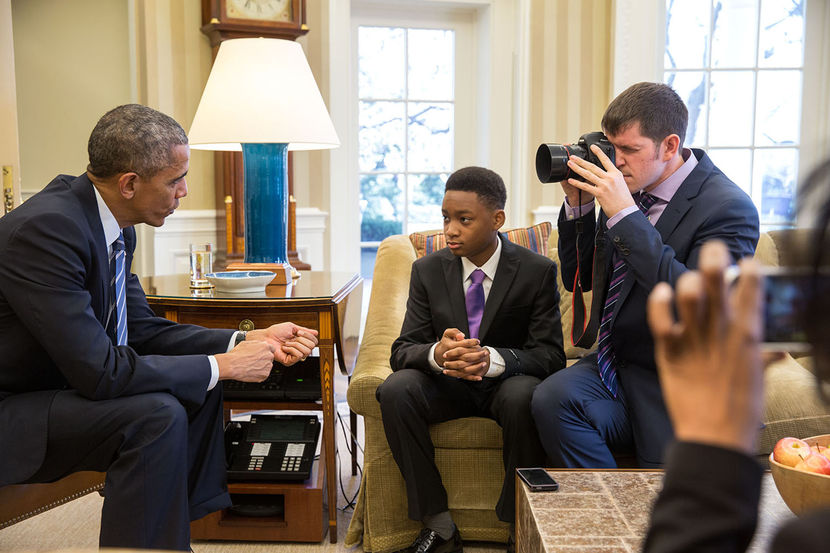 According to the H.O.N.Y. website, Stanton started photography just out of chance. There are certain skills needed for photography, such as creativity and perspective. You need to know what's needed to be placed, where and at the right time so that your photo says something and makes it stand out. You need to have good marketing skills in order to grow a good customer base. Networking and advertising, like on social media websites, requires good written and verbal communication skills, such as having good listening skills to understand what the customer wants. When taking pictures at big events like weddings, you need to know how to coordinate with others. You also need to have patience when working with children, for example photographing a sports league. To keep photo shoots moving in an efficient manner, you'd need the time management skill . You also need the skill of knowing how to work advanced cameras. Though doing such a simple thing like photographing people and asking about their story, Brandon Stanton makes us realize that everyday-looking people and passersby, though as uninteresting as they might look, are all amazing. They each have something to deal with or have dealt with. His subjects' stories are full of wisdom, tears, happiness, and hardships. Brandon
Stanton was born March 1, 1984 and was born in and grew up in Marietta, Georgia, a suburb of Atlanta. He went to University of Georgia and majored in history. He stayed in Chicago to trade bonds until he lost his job and moved to New York. In the November of 2010, the blog Humans of New York was started. Today H.O.N.Y. is followed by nearly seventeen million people, and is the fastest growing page on Facebook for Arts and Humanity. His milestones and accomplishments include meeting Barack Obama in the Oval Office on Feb. 5, 2015 and continuously bringing attention to refugees in Pakistan, Iran, Turkey and raising millions to help people living in poverty. He's traveled to Pakistan, Iran, Iraq, Jordan, Uganda, DR Congo, South Sudan, Kenya, Ukraine, India, Vietnam, Mexico, and Jerusalem. Today, he is still walking the streets of New York, interviewing people, doing public speaking and is currently engaged.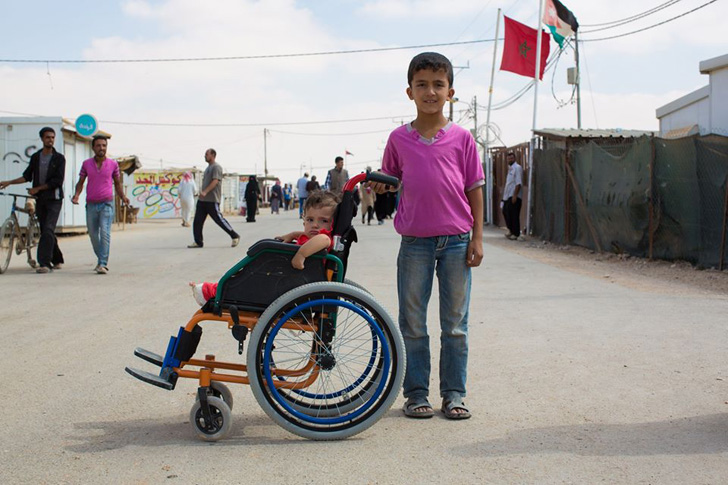 According to his website, Humans of New York, and his Facebook page, Stanton has contributed to society artistically and materially. He's raised millions for refugees in the Middle East, and he's taught his audience to be compassionate and not judgmental towards anyone, no matter what situation they're in. He wrote a book called "Humans of New York: Stories' (2015) that includes everything that isn't posted on his blog. Some of the comments on the GoodReads website are "This book was an unprecedented experience. I cannot recommend Brandon's work enough: he is brave and a master at collecting detail and eliciting emotion through his work." "I read this in one sitting. I was engrossed in every story. Real people. Real stories. Authentic thoughts and feelings and interests. You never know what someone is or has been going through. I'd love to see another edition and I'd love to see this done in other cities. What an outstanding project!" Stanton has interviewed many refugees. My favorite was when he interviewed prisoners in Pennsylvania and New York. It just shows you that whatever they did, they're still human beings, they did the same things we do and they all have humor and a personality. They all teach us that we can always learn from another.
In order to pursue a career in photography like Brandon Stanton, I can begin where I am in high school by taking digital photography as one of my electives, practicing on faces and maybe go out to Los Angeles to interview some people for practice. After that I could graduate from a college known for its strong photography program, such as School of the Art Institute of Chicago or one of the University of California schools, and maybe take speech classes in order to communicate with people. I think what this job really requires is a lot of dedication and hard work. Stanton inspires me to follow my dreams; he does something fun and raises money for people in need which are two awesome things.
Page created on 5/27/2016 12:00:00 AM
Last edited 5/27/2016 12:00:00 AM