Over many years, the Emmy winning Barbara Walters has brought viewers joy and trust in journalism. When special guests visit The View or Barbara Walters Specials, they are often intimidated by her questions and goal to reveal the truth. When it comes to journalism, no one knows the art of the media like Barbara. She started in the business forty-five years ago and is still working. She has won many awards such as Emmys for Best Television Talk Show Host. Barbara is an inspiration to many young journalists and has influenced many people to pursue a career in media communication.
On September 25, 1929, Dena Seletsly and Lou Walters gave birth to Barbara Ann Walters. Barbara had two siblings growing up, Jacqueline who was born developmentally disabled, and Burton who died of pneumonia in 1932. As a young child, she attended Fieldstone & Birch private school in New York. Her father, Lou, was a local club owner, so Barbara was surrounded by celebrities when she was young. She graduated high school in 1947, and attended Sarah Lawrence College in Bronxville, New York. She graduated there with a bachelor's degree in English in 1953. She booked her first job as a journalist assistant to activist Tex McCray at WPCCA-TV in Massachusetts. Later she joined the CBS crew as a writer for The Morning Show. In 1961, NBC hired her as a co-host on TODAY. She remained on this show for eleven years of her career. Later in 1976, ABC chose her as the first woman anchor of an evening news program. Also, during that same year, she launched her own television series, The Barbara Walters Specials. Later on, 20/20 hired her as a co-host correspondent in 1979. Also, in 2008, she wrote an autobiography called "Audition".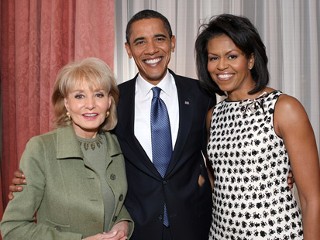 Barbara's career has taken her far in the media. As stated before, she is a co-host of The View. Her co-workers include: Whoopi Goldberg, Elizabeth Hasselbeck, Sherri Shepherd, and Joy Behar. In Addition, she has her own Barbara Walters Specials, where she interviews world leaders, celebrities, and other notables President Nixon (1988), Fidel Castro (1977), Monica Lewinsky, Barack & Michelle Obama, Sarah Palin, Michael Jackson, Donny & Marie Osmond, the Jonas Brothers, and Angelina Jolie & Brad Pitt. She has even appeared on Oprah Winfrey Show as a guest in 2006. Along with all her achievements, she has won numerous awards. To name a few are Daytime Entertainment Award for Best Host in a Talk Show Series, the Overseas Press Clubs Highest Award, President's Award, Lifetime Achievement Award from the international Woman's Media Foundation, induction to Academy of Television Arts & Science Hall of Fame, The Lowell Thomas Award for Career in Journalism Excellence, a star on Hollywood Walk of Fame, The Muse Award from New York Women in Film and Television, and a total of 34 Daytime and Primetime Emmy Awards.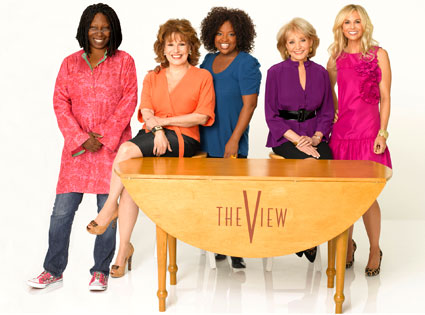 Barbara always had a love for Entertainment. She enjoyed journalism from a very young age. It has taken her places people have only dreamed about. The truth is always of most importance for Barbara. The guests that come to The View or Barbara Walters Specials try to dodge her questions because they are very personal and revealing. She writes most of her scripts and does her own research. Her goal is to entertain and inform her viewers.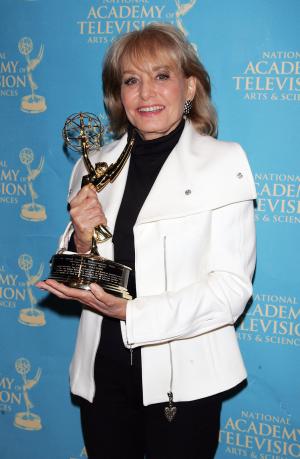 Barbara is a wildly popular person, and most people want to know about her life. Barbara played the cafeteria lady in Rock n' Roll High School in 1979. She also played the lady bank teller in Crazy Mama. Her sister Jacqueline inspired her throughout most of her career, and she named her daughter Jackie after Jacqueline. Her most viewed interviews were with Michael Jackson, Monica Lewinsky, and Fidel Castro. She has interviewed every president and first lady since President Nixon! During an interview, Barbara only wears one contact lens because if she wears two, she can't read her notes. Barbara has interviewed more statesmen and celebrities than any other journalist! Not only has she been notable for several accounts, but she has also paved the way for women in the media. Not only is Barbara a leader, she is a hero in journalism.
Page created on 2/3/2010 12:00:00 AM
Last edited 2/3/2010 12:00:00 AM