Wilson Bentley
by
Mariae from Vermont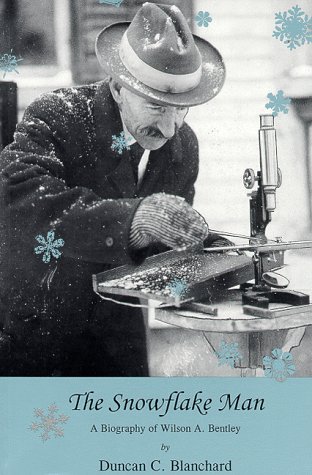 This is Bentley looking at snowflakes
Have you ever wondered what a snowflake looked like? Wilson Bentley was the first person to take a picture of a single snowflake! He was born in 1865 and died in 1931. He lived in Jericho, Vermont. He was passionate, determined and scientific. He is a hero to me in many ways.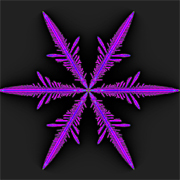 Snowflake
( www.comdig.org/index.php?id_issue=2005.01)
Bentley was passionate because he loved snowflakes and he thought they were beautiful! He wanted to learn how to save them long enough to study them. When he was younger, while other children were throwing snowballs and making snow forts, "Snowflake" Bentley was catching snowflakes with a tray. He wanted to save them in order to draw them on paper.

Snowflakes
Bentley was not a quitter. His father told him that fussing with snow was foolish, but Bentley did it anyway. His mother gave him an old microscope so he could look at and draw the snowflakes. In three years he drew over three hundred snowflakes. When he was seventeen, his mother gave him a camera with a microscope. He kept trying to get the perfect picture of a snowflake. The first winter, his pictures were not a success. People wondered why he was so curious about snow which in Vermont was as common as dirt. The next winter Bentley tried a different technique and it worked. He used a small lens opening and a long exposure time.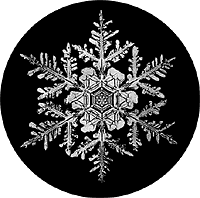 Beautiful snowflake
( www.suite101.com/article.cfm/13646/96746)
Bentley was also very scientific. He looked at raindrops and flowers with his microscope. He tied grasshoppers to leaves so he could study the dew. He loved all of nature but snowflakes were his favorite part. He discovered that no two snowflakes are the same. Bentley published Snow Crystals, a book of snowflake photographs, and he gave lectures to scholars at colleges.
Ironically, Bentley caught pneumonia after walking home through a blizzard and died from the illness in 1931.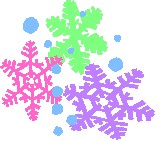 Beautiful snowflakes
(cassie-b.buzzstuff.net/archives/2003_12.html)
My hero is "Snowflake" Bentley because, without him, we would never know what a snowflake looks like. Now that you know more about the Snowflake Man, maybe he's your hero too.
Page created on 9/28/2007 7:16:03 PM
Last edited 1/7/2020 8:11:43 PM
The beliefs, viewpoints and opinions expressed in this hero submission on the website are those of the author and do not necessarily reflect the beliefs, viewpoints and opinions of The MY HERO Project and its staff.