Mary McLeod Bethune
by
Audrey from Mount Joy
"For I am my mother's daughter, and the drums of Africa still beat in my heart. They will not let me rest while there is a single Negro boy or girl without a chance to prove his worth."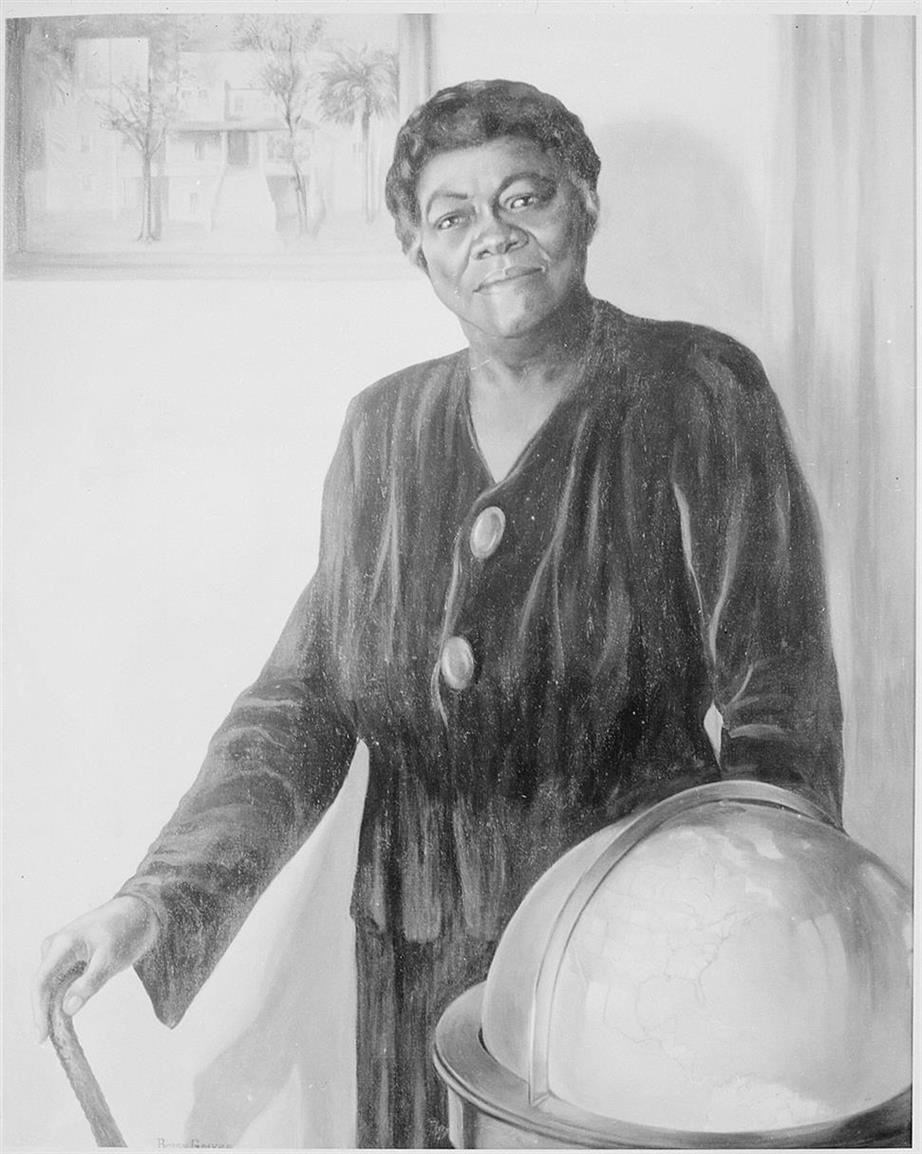 Mary Macleod BethuneNational Archives at College Park / Public domain via Wikimedia
Mary McLeod Bethune was the fifteenth child born out of seventeen and the first of them to be born free. She was born in 1875 in Mayesville, South Carolina, twelve years after the Emancipation Proclamation announced the end of slavery. Mary was the first in her family to attend school. That first day, her teacher, Miss Wilson, opened the Bible to John 3:16 and read: "For God so loved the world, that He gave His only begotten Son, that whosoever believeth in Him should not perish, but have everlasting life." With those words, Mary recalled, "the scales fell from my eyes, and the light came flooding in. My sense of inferiority, my fear of handicaps, dropped away. Whosoever, it said. No Jew nor Gentile, no Catholic nor Protestant, no black or white; just 'whoever.' It meant that I, a humble Negro girl, had just as much chance as anybody in the sight and love of God. Those words stored up a battery of faith and confidence and determination in my heart, which has not failed me to this day..."
Mary went to school for four years and did well. At eleven years of age, Mary graduated from mission school. She wanted to continue her education but did not know how. She worked in the cotton field for a year and then a schoolteacher from Colorado, who read in a leaflet about the school for blacks in Mayesville pledged to pay for her tuition for higher education. In the fall of 1887, Mary boarded a train for Scotia Seminary in Concord, North Carolina. In 1894, Mary graduated from Scotia. A week after graduation, Mary caught a train to Chicago to attend the Mission Training School of Moody Bible Institute. She had just turned nineteen and her goal was to prepare for mission work in Africa. She was the only black student out of a thousand there. When the year was over she applied to the Mission Board for an assignment to Africa but was refused.
Mary went home and helped teach at the mission school in Mayesville, where she first attended. Mary then went to the Haines Institute in Augusta, Georgia, and then to the Kindell Institute in Sumter, Georgia, where she met and married Albertus Bethune. Mary gave up teaching for a while and gave birth to a son, Albert. She went back to teaching in a new mission school in Palatka, Florida. In 1904 Mary opened her school for black girls in Daytona, Florida called the Daytona Literary and Industrial School for Training Negro Girls. In two years, her school had grown from 5 to 250 students. That is how the Bethune-Cookman College campus started.
Mrs. Bethune always stood for black freedom, but she did not neglect the fight for the rights of women. Mary was active in the Equal Suffrage League. In 1930 she created the National Council of Negro Women. She served as president for 14 years leading campaigns against segregation and discrimination. Also in the 1930s, she became an advisor to President Roosevelt. She was put in charge of black affairs within the National Youth Administration. Mrs. Bethune was a great power for good in her ten years in Washington. "The white man has been thinking for us too long," she said. "We want him to think with us instead of for us."
Mrs. Mary McLeod Bethune died on May 18, 1955, of a heart attack. She was buried on the grounds of The Retreat, her school farm. Her gravestone was simply marked, "Mother." In her will, Mary wrote, "I leave you, finally, a responsibility to our young people." Mary Bethune is remembered for making a school that Black Americans can go to and also, for being an important influence on the president and making a difference in Black Americans' lives.
Page created on 8/18/2014 7:33:51 PM
Last edited 7/2/2020 11:21:07 PM
The beliefs, viewpoints and opinions expressed in this hero submission on the website are those of the author and do not necessarily reflect the beliefs, viewpoints and opinions of The MY HERO Project and its staff.
Related Books