"Ask not alone for victory, ask for courage, for if you can endure you bring honor to yourself. Even more, you bring honor to us all. "--Bud Greenspan
Bud Greenspan has been called an "immortal filmmaker," a "cinematic icon," the "poet laureate of the Olympics," and the "Official Keeper of the Olympic Flame."
All these titles befit him, and yet none fully encompasses that which makes Bud Greenspan and his work so beloved and iconic.
Above all else, for three decades Greenspan has harnessed his journalistic abilities into capturing modern day Olympic heroes and heroines, without regards to race, nationality or gender. He does not simply profile winners, nor the strongest, nor even the likeliest to succeed. He simply profiles the humanness, the realness of the athletes, and in turn, draws audiences into their lives, their stories, their hopes and heartaches, their tribulations and achievements.
"What I try to do through my films is show the dedication which these young men and women have towards their sport, community, and family. They enter the arena in the attempt to pursue excellence. They don't have to necessarily stand up in the victory platform in my films to be champions; they just have to do their best. I have done films of people who have come in last, but did their best. Most of us do not win." - Bud Greenspan (International Mentoring Network Organization)
An eight-time Emmy Award-winning film director, writer, and producer, Greenspan has devoted much of his career to recording the Olympic games and Olympic athletes in an unparalleled manner. He is a fixture at the Olympic games, and likewise, his films are a fixture in American households where they are broadcast on television.
In that respect, Greenspan truly is "the poet laureate of the Olympics," raising the status of Olympic events and athletes in the everyday consciousness of the general public.
Born September 18, 1926, Greenspan began his career as a radio sports announcer in New York. In the early 1950's he met John Davis, an athlete-turned-Opera singer whom he decided to attend the 1952 Helsinki Olympic games with to film. It was Greenspan's first film and only about 15 minutes long and yet much to his surprise, the U.S. State Department eventually purchased it from him for 10x the sum of his initial investment. Such began his cinematographic career.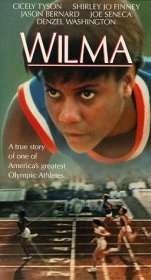 His film credits since then include Triumph and Tragedy: The 1972 Munich Games; Jesse Owens Returns to Berlin; Time Capsule: Wilma Rudolph Story(1976) The 1936 Berlin Olympic Games; 16 Days of Glory/ Los Angeles (1984); Calgary (1988); Lillehammer (1994); Atlanta's Olympic Glory (1996); Nagano 1998 Olympics: Stories of Honor and Glory (1998), and Bud Greenspan's Athens 2004: Stories of Olympic Glory, amongst others. In response he has received numerous commendations, including the aforementioned Emmys, a Lifetime Achievement Award from the Director's Guild of America; and a Peabody Award, which is considered to be America's highest honor paid to film and television producers.
Most recently Greenspan was honored by the Women's Sports Foundation in their first annual Billie Awards Ceremony, in the category of "Influential Personality." The award is given to "an individual who has propelled the female athlete, girls" participation in sports and physical activity, and/or the significant issues affecting participation into living rooms, on computer screens, movie screens, etc".. This person must have created an exemplary body of work that celebrates women athletes and/or girls" participation in sports and physical activity and served as a role model for the media industry." The WSF feels that Greenspan has: "depicted the strength, beauty and inspiration of female Olympians such as Joan Benoit Samuelson, Lisa Fernandez, Mariel Zagunis, Jackie Joyner-Kersee" amongst other female athletes.
Even into his 70s this "immortal filmmaker" continues to keep the Olympic flame burning brightly by paving a way for athletes of tomorrow and immortalizing athletes of yesteryear -- featuring their stories and aspirations, their triumphs and tears -- regardless of nationality, race, or gender-- through his uncanny ability to capture their true essence on film.
(MY HERO is sorry to report that Bud Greenspan passed away on December 25, 2012)
Page created on 7/27/2014 8:16:56 PM
Last edited 2/24/2021 11:16:41 PM
Extra Info
Films:
Athens, 2005
Whirlyway, 2005
16 Days of Glory
Lillehammer
Seoul, 1988
King of the Ring: Four Legends of Heavyweight Boxing, 2000
Last African Runner
Nagano '98 Olympics: Bud Greenspan's Stories of Honor and Glory, 1998
Salt Lake 2002: Stories of Olympic Glory, 2003
Bud Greenspan Presents: Michelle Kwan, 2002
Endurance, 1999
Atlanta's Olympic Glory, 1997
Barcelona '92: 16 Days of Glory, 1993
Calgary '88: 16 Days of Glory, 1989
16 Days of Glory, 1985
Wilma, 1977
Jesse Owens Returns to Berlin, 1966