Carson Blair
by
Connor from Loveland
Skinny jeans, red hair, fabulous beard, and totally awesome, My great hero's name is Carson Blair. Carson is a hero that very few people have known, and there are many other unknown heroes in the world, and it would take me years to list them all, so I am just going to tell you one of the best.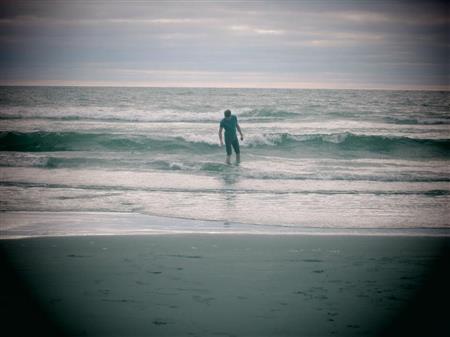 The first quality Carson owns is the quality of humility. Humility is essential, but it is also made up of a base quality called love. Carson shows humility through love. Many times have I gotten in trouble, but the only punishment Carson has is a simple chat about the problem you caused. Blair doesn't like to stand above the people, and act all high and mighty. I can't even count how many times he has told us that if we think he is doing something wrong, we can talk to him about changing it. In fact, He walks around helping people every day! One of the most common (and simple) things he does is help with school work, he does this by walking around our classroom and, if he sees somebody in need, walks over to the person and gives them hints, tips, and tricks on the problem they are stuck on.
One of the greatest qualities Carson possesses is the quality of patience. When you think of patience, you think of "slow to anger" and that's exactly what Carson is. Never in my lifetime of knowing him has he ever yelled at me, or anybody else, especially when we do something bad, he just gets a little impatient, and gives us a small chastisement. When I see Blair, I think of a very peaceful person. Sure he never yells, but there is an energy about him that shows he has peace of body, and peace of mind, and with these together it gives him the strength to not yell (mentioned earlier). Speaking of peace and "slow to anger" Carson has one more thing worth mentioning, Carson has always been very calm (in case you haven't noticed) and he knows how to make other people calm. If the class starts to get rowdy, Mr. Blair jumps right in and stops the issue by talking very calmly to the two people who started the issue, and making them miss out on a small part of recess.

The final quality Carson shows is perseverance. Blair has never given up on anybody. An example of this would be the time when I was behind on a bunch of assignments, because I was sick for a week. Mr. Blair sent me all these tips and tricks for doing my missed assignments via email. And if I were to tell him to stop he would have refused, in fact, I learned this the hard way. I was struggling with work in class and Mr. Blair walked over, I told him to go away because I thought I knew what I was doing, but clearly I didn't. Blair told me everything I was doing wrong, but then he helped me correct it. Carson strives to help anybody, and I have experienced this in my own life many times, like the time he helped me with all my math homework before Christmas break.
Sure the skinny jeans are cool, but the thing that makes Mr. Blair who he is, is what's in his heart.
Page created on 3/6/2015 11:47:49 PM
Last edited 3/6/2015 11:47:49 PM
The beliefs, viewpoints and opinions expressed in this hero submission on the website are those of the author and do not necessarily reflect the beliefs, viewpoints and opinions of The MY HERO Project and its staff.