Chen Shu Chu
by
Lin from PingTung City, Taiwan
Talk About My Hero---- Chen Shu Chu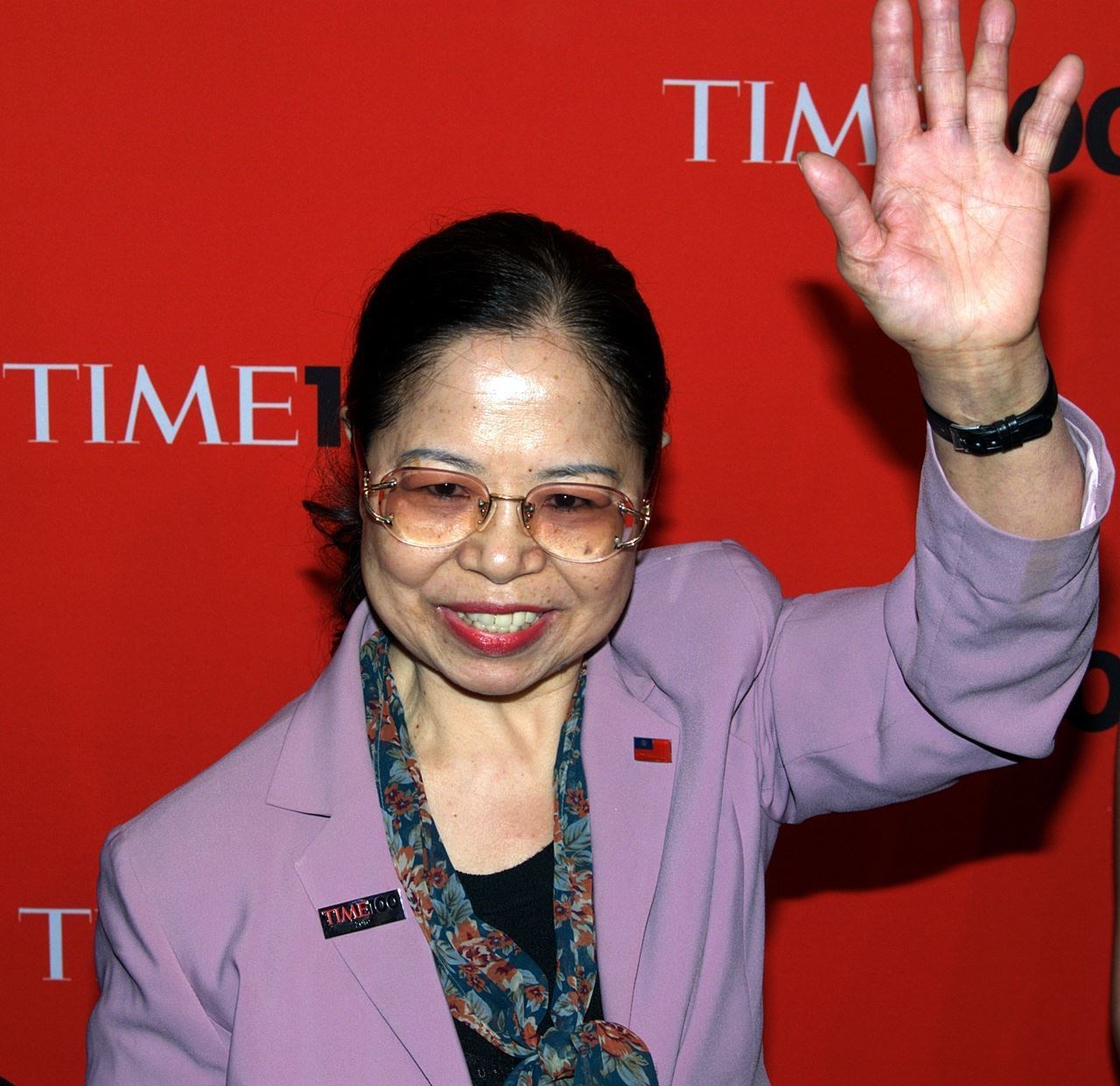 Chen Shu Chu (photo by David Shanbone)
https://commons.wikimedia.org/w/index.php?curid=10262106
The winner of 2010 Time Magazine The 100 Most Influential People, Chen Shu Chu has a generous mind which is really lauded. Selling vegetables in a traditional market, Chen Shu Chu doesn't earn much money. However, by living frugally, she donates her savings regularly to help those who need help. "Money serves its purpose only when it is used for those who need help," she said. Most people always donate after they have enough savings. In contrast, Chen Shu Chu first thinks of those people who need help. She donates what she has, doing her best to bring benefit to the society. Her selflessness touches me a lot. It even let me know how to live a life meaningfully.
No one knows why Chen Shu Chu, who is not married and has no child, works so hard. In fact, she has a seed interiorly. She said, she had always been helped when she was helpless and she has been waiting for the day to repay for a long time. After Chen Shu Chu graduated from elementary school, her mother who was going to bear her seventh baby, had a difficult birth and needed to have an operation. But the Chens didn't have money for the operation and the hospital wasn't willing to operate on her mother. When her families finally chipped in enough money, however, her mom had been dead for five minutes. Since then Chen Shu Chu took the role of Mother and supports the family by selling vegetables with her father. Three years later, her third younger brother who was studying in the elementary school got a fever after swimming and the doctor suggested he be taken to the bigger hospital. But the Chens did not have much money. Fortunately, her brother's teacher, Mr. Huang, quickly raised funds at the elementary school. Finally, he was sent to the bigger hospital. However, her brother still died of illness.
After her mother and brother's deaths, the favor of people's help was still kept in her mind. And she has never told it to others. Nevertheless, four years later, in 2005, the elementary school where her dead brother had studied needed some money to build a library. Thus, she donated NT$ 4,500,000 to the school. Before that, she had donated NT$ 1,000,000 to Fo Guang School. Afterward, she contributed NT$1,000,00 to Children's foundation in 2004, and subscribed NT$1,000,00 to Kidsalive International......
After ten years, she had donated out over 10,000,000 NT dollars. Now she is going to raise more to establish a foundation which can help the poor accept education and good medicine care. Because of her charity deeds, she becomes the main person to sing our national anthem on January first in ROC100th.
Unlike those entrepreneurs in possession of inconceivable wealth, Chen Shu Chu comes from a humble background. It is because of people's help that she ever more cherishes her life and tries her best to repay the favor for these who had helped. Compared with these people in power, Chen Shu Chu's charity works is a wholehearted donatation without any pretense and benefit. Though she has become a hero known to the world for her philanthropic deeds over the year, she still lives a modest life. Not letting her new-found fame turn her head. She prefers to resume her ordinary way of life. This unsophisticated mind makes me appreciate her ever more. Besides, her philanthropic deeds and generous heart really serve as a good example to all of us.
Page created on 12/28/2010 12:00:00 AM
Last edited 9/3/2018 2:57:30 PM
The beliefs, viewpoints and opinions expressed in this hero submission on the website are those of the author and do not necessarily reflect the beliefs, viewpoints and opinions of The MY HERO Project and its staff.