"Let's live our true selves and make a positive difference while doing it." Caitlyn Jenner recently stated this bold declaration after making the transition from male to female. Formerly known as Bruce, Caitlyn spent her youth dedicated to athletic training. She represented the United States in the 1976 Olympics in Montreal, winning a gold medal in the decathlon. Shortly after, she married Kris Kardashian. Together they raised six children and their family was featured on Keeping up with the Kardashians for ten seasons. Caitlyn lived the majority of her life in the public eye, however, from a young age she knew she was different. Jenner decided to then make a transition that shocked the world. A hard worker, former gold medalist, and activist, Caitlyn Jenner spoke out for transgender people and became a hero by teaching everyone that the societal standards should never limit who you want be.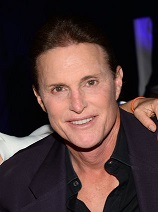 Caitlyn was born on October 28th, 1949. Despite being highly intelligent, she did not excel in school. Caitlyn's performance did stand out in sports. Caitlyn participated in football, track, and cross country in his youth. Caitlyn then went on to compete at a collegiate level for football and track. In recognition of her hard work " Jenner was named Associated Press Athlete of the Year and received the Sullivan Award for the best amateur athlete in the United States" in 1975 ("Bruce Jenner"). In 1976, she went on to win the gold medal for the awe inspiring decathlon event, winning the title of greatest athlete in the world. At this point, Caitlyn became an American hero, a role model for perseverance and winning over adversity.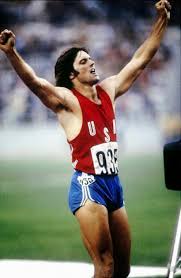 Caitlyn's dedication helped her to overcome many challenges in her childhood, both learning disabilities and physical injury. Although, "Classroom work came far less easily to h[er] because[s]he was dyslexic. People with this learning disability have trouble reading, spelling, and expressing themselves" ("Bruce Jenner"). At this point in history, assistive services for learning disabilities were not integrated into school systems. Caitlyn worked significantly harder than her peers to keep up with the rapid pace in school. Neither her parents nor her teachers provided additional learning support for her disability. Thus, the classroom created great frustration for Caitlyn. She turned to sports when she needed relief. This led Caitlyn to become an amazing athlete and learn to persevere through academic challenges. Later in high school, "While blocking a punt, [s]he tore the medial collateral ligament in his knee, had surgery, and was put in a cast. "I thought sports were over for me" ("Bruce Jenner"). Where Caitlyn became successful in, was sports, because of the relief they afforded. This now all changed. In order to continue to her pursuit of athletics, harder work would be required. Months of physical therapy and years of recovery later, Caitlyn would be able to resume her training. Caitlyn's dedication and hard work through physical and academic challenges demonstrated herself to be someone who never gives up, only works harder.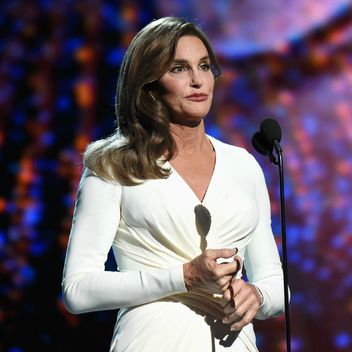 Caitlyn is not only a hard worker but a fearless trailblazer, creating a path for many to follow. John from the New York Times states,"Her transition has been a major cultural moment, with a widely praised roll-out." Typically, transgenders are not discussed in public. Being transgender is not socially acceptable. However, by Caitlyn openly becoming transgender it "broke the ice" and created a discussion. Hopefully, this will lead social acceptance in later times. After coming out as transgender, Caitlyn recognized the many difficulties it presented. She created a website to share the advantages and disadvantages to coming out. She wrote,"The one constant I've noticed is how incredibly difficult it is for transgender folks to transition and become their authentic selves and still be healthy and secure - emotionally, physically, financially.the list goes on and on." Caitlyn wants to improve the world and enable everyone to be their true selves. In Caitlyn's recent changes she has shared her groundbreaking actions in order to help and inspire people, transgender or not, to be themselves and no one else.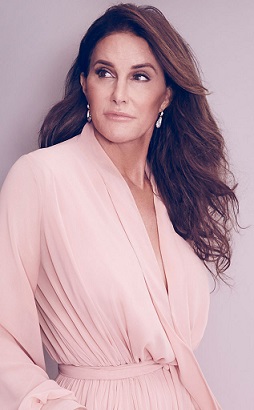 There are seven billion people in our world, and seven hundred thousand of them are transgender. It is easy to never encounter a transgender person in your lifetime. Though our society still does not widely and fully accept them, Caitlyn Jenner has continued a world movement to urge society to accept these people. They are human, the same as us, they simply have different beliefs about themselves. Caitlyn is spreading motivation to live life purely, and to be yourself no matter who you want to be. She tweeted, "For all who take challenges, fight prejudice and conquer fears! Share your story under." Although Caitlyn's focus is on socially accepting transgenders, she is spreading a valuable and transferable lesson with it. She believes that no one should be afraid to share themselves with the world and that everyone should accept each other. Despite Caitlyn's struggles in school, with her parents, and her self confidence, she has overcome it all to be her very best self. From being named Associated Press Athlete of the year to winning the gold, and most of all catapulting over society's prejudice to become herself. For all these reasons, Caitlyn is my hero. Caitlyn Jenner, a hard worker, former gold medalist, and activist, she has helped people learn to accept others the way they are. Caitlyn Jenner said, "We're all different, that's not a bad thing." As a community we should start to learn that our differences are our strengths, not our weaknesses, and Caitlyn is a great example of that.
Works Cited
Bissinger, Buzz, and Annie Leibovitz. "Caitlyn Jenner Talks Her Mother's Reaction and
Transgender Fans (NEW PHOTOS)." HWD. Vanity Fair, 10 Aug. 2015. Web. 25 Jan.
2017.
"Bruce Jenner." Encyclopedia of World Biography, vol. 21, Gale, 2001. Biography in Context,
link.galegroup.com/apps/doc/K1631007764/BIC1?u=powa9245&xid=47837715. Accessed 17 Jan. 2017.
Jenner, Caitlyn (Caitlyn_Jenner). "As far as trans issues, I love being a leftist activist. I love
fighting for our community #IamCait" 14 June 2016. Tweet.
Jenner, Caitlyn. "Caitlyn Jenner." Caitlyn Jenner, 3 Aug. 2015,
caitlynjenner.com/2015/08/we-have-to-make-things-easier/.
Jenner, Caitlyn (Caitlyn_Jenner). "For all who take challenges, fight prejudice and conquer
fears! Share your story under." 5 September 2017. Tweet.
Jenner, Caitlyn (Caitlyn_Jenner). " I'm so happy after such a long struggle to be living my true
self. Welcome to the world Caitlyn. Can't wait for you to get to know her/me." 29 May 2016. Tweet.
Jenner, Caitlyn (Caitlyn_Jenner). "Words are so important in our community and I've learned so
much from these girls and how to make it better for all" 24 April 2016. Tweet.
Page created on 3/15/2017 12:00:00 AM
Last edited 3/15/2017 12:00:00 AM