In April 1995, Craig Kielburger, twelve years old, woke up in Thornhill, Ontario and was scanning the newspaper to find the comic section, when he stumbled across a headline that mentioned a twelve year old who battled child labour and had been murdered for his efforts. It made Craig reflect. He realized that this child was the same age as him. What Craig did not realize was that this story would change his own life forever. He became a hero. Who could have known that this young boy would display such amazing courage, inspire millions of young people into action and positively impact the lives of countless disadvantaged children from around the world?
The newspaper article he read was about a twelve year old boy named Iqbal Masih. Iqbal is an example of one of those disadvantaged children. He was sold into slavery at the age of four in South Asia. After being released from his "work", he spent most of his childhood speaking out for children's rights and succeeded in getting the whole world to listen; unfortunately the people who wanted to stop Iqbal were also 'listening'. Sadly, he was killed. This story inspired young Craig to help. Craig realized that their lives were quite different. Craig was only twelve and had never travelled outside of his little town, but somehow he managed to not only convince his parents, but also to convince himself, to go to South Asia. He was accompanied by a Canadian activist named Alam Rahman. Craig demonstrated immense courage in leaving his home and family behind. Not many children would have the bravery, drive and passion to leave one's family and friends behind and give up the life that they once knew. His journey as an activist was just beginning.
After his trip, Craig along with his classmates, founded the organization "Free The Children". They signed petitions and even faxed the prime minister of Canada. Craig and his "friends" have worked tirelessly over the years dedicating all of their efforts to these projects. These "friends" have expanded to over one million participants of "children helping children". One of the main goals of this foundation is to show this generation that children can affect positive change and can be heroes. Craig once said, "We so often feel powerless to do anything about the many problems in the world around us. We are so often left to wonder whether one person can possibly make a difference". Craig proves that we can. Along with the help of his friends, he has inspired youth to create change throughout society and globally as well.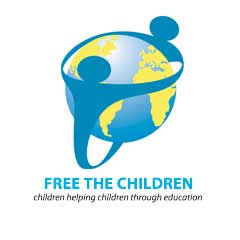 These small, but mighty activists, along with the help of another organization that Craig founded called 'Me to We', have helped Craig create a huge impact by bringing education, sanitation and clean water to disadvantaged children in Africa and Asia. All of the money raised from 'Me to We' goes directly to these projects. For example, after the eleven year war in Sierra Leone, the country was left with virtually nothing. With the help of other non-profit organizations, Craig's group built numerous schools in the war-zone areas and water stations on the school grounds, so that the little children could go to school rather than fetch water each day for their families.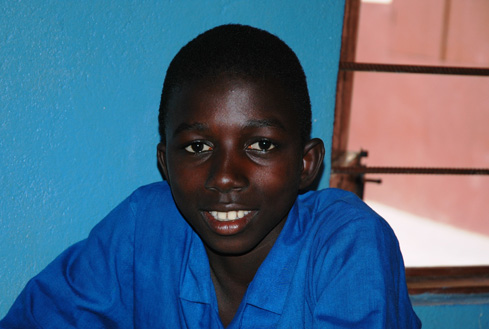 The life of a girl named Sahr, thirteen years old from Sierra Leone, demonstrates the impact of one of these charitable endeavours. Sahr lives in a large family of seven people. Prior to the project, Sahr was unable to attend school and had little chance of having a career. Since there have been schools built in her area, she has been attending school regularly. Sahr's favorite subject is science, and she hopes to become a doctor one day. She already has huge aspirations for herself which wouldn't have been possible without a proper education provided with Craig's support.
Craig Kielburger is a hero. His courageous fight to save children who are suffering from slavery, poverty and abuse has inspired many to take action and work to improve the lives of poor children from around the globe. Craig has impacted countless people, not just those who are really suffering, but ordinary people too. He set out on a mission and is still fighting. Craig has given so much hope to those who aren't as fortunate and has helped them immeasurably. As Craig said, "the bravest voice can live in the smallest body", referring to Iqbal, the boy who lost his life, speaking out about children's rights. With the help of Craig and all of the members of "Free The Children", one could imagine a day when this horror will be over, when children's rights are no longer violated and there are no more senseless deaths and tears.
Page created on 10/27/2011 4:14:12 PM
Last edited 10/27/2011 4:14:12 PM