Throughout everyone's life, we've all come in contact with a hero; whether it's their parents, a grandparent, cousin, neighbor, someone you've seen on TV, or even a friend. A hero is someone that we look up to for either the things they've done or have been through over the course of their life. For me, I was fortunate enough to have grown up with one my entire life. My older brother, Chris, is a hero for several different reasons. Yes, he's a typical older brother: extremely over protective, overbearing, and a little annoying at times, but at one point in his life, he was the one who needed protection - protection that neither my parents nor my older sister could have given him. Seeing him today, you would never know that at only ten months old, he was diagnosed with stage one cancer, called Rhabdomyosarcoma – a rare children's cancer.
Rhabdomyosarcoma is the most common soft tissue cancer in children. There are three different types of sarcomas: Embryonal- most often in head or neck or genital/ urinary area, Alveolar- normally in the legs, chest or abdomen area, and Anaplastic which is very rarely found in children at all. Chris suffered from Alveolar sarcoma.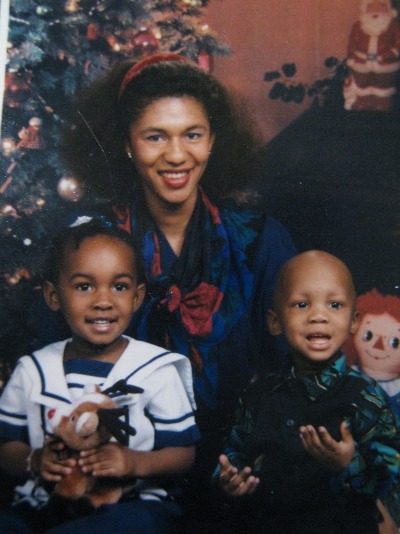 It was just a regular day when my parents dropped my brother, Chris, and sister, Alex, off at my Aunt's house while they went to work. Alex was two and a half and Chris was only nine months old. My aunt was playing with Chris, bouncing him on her knee; she noticed a lump and brought it to my parent's attention. Chris was already due for a checkup, so when my mom brought him in to express her concerns, the doctor told her it was nothing. My mom then insisted on a second opinion, so the doctor referred her to a pediatric surgeon who then took x-rays and still told us he didn't feel it was anything to be concerned about. My mom told him to do a biopsy on my brother. A biopsy is the removal of some tissue from the body for examination. This is not common for children at my brother's age, and the doctor said he didn't feel comfortable doing it on such a young child, but my mom insisted since the lump was not there when he was born.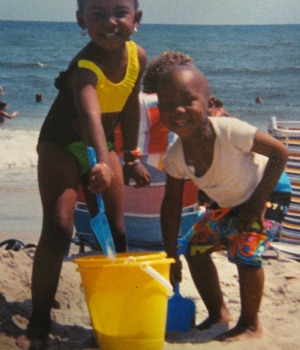 The doctors went ahead and set up a biopsy, which normally only takes about forty-five minutes. In this case, my brother was in the room for almost four hours. My parents had a sense that something was wrong. The doctor finally came out and apologized repeatedly. He explained to my parents that my brother was suffering from a children's cancer – Rhabdomyosarcoma. For any parent, this is traumatic news. When you have children, you always know in the back of your mind that there's always the chance of your child having a disease but you never expect that to happen to your child; especially at such a young age.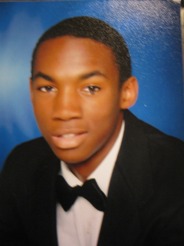 A week later an appointment was set up for Chris to go into surgery for removal of the tumor on his right side by the rib cage. The surgery lasted four hours. There wasn't a second that my parents and family weren't praying for good news. The doctor finally came out and told them that he'd come through surgery just fine, but he would need to start chemotherapy right away for the next eighteen months to make sure it was all gone.
The chemo treatments were probably the worst part about this entire nightmare. He lost his eyebrows, eyelashes, all the hair on his head and arms. Everywhere! You can almost say that he looked like a little alien. When my parents would take him out, the stares that people would give him, and the looks that they got didn't make the situation any easier. Since Chris was so little, he didn't really understand what was going on, and why people were constantly looking at him the way they were. This was probably a good thing, so it didn't affect his self-esteem. Chris went through chemo for the entire eighteen months, and when the treatments were completed, my parents threw a huge chemo party.
A month later, my parents took Chris back in for a checkup and scan, and it turns out that the cancer had returned; this time on his lungs. Chris went from stage one cancer to stage four diagnosis – the worst diagnosis for cancer. The doctors had to perform aggressive chemotherapy to save his life. At this point there was only a ten percent chance of him surviving, but despite what the doctors were saying, my parents and family continued to pray. There were at least twenty other children in the hospital with similar cancers, and every other month my parents were attending funerals, wondering whose child would be next. This was a very depressing and traumatic time for my family, but after another eighteen months of chemo, my brother was finally finished with his treatments! He has been cancer–free for fifteen years.
I've realized that life is such a very precious thing, and when it's almost taken away from a child, it's the hardest thing to understand. My brother is not only a hero for what he went through, but for the person he is today. The doctors told my parents that even if he did survive, he would suffer from some physical and development setbacks, wouldn't be as smart as everyone, and many other things. Chris is now nineteen years old, and is a sophomore in college and at the top of his class studying Exercise Science. He always wants to please our parents and is a great role model for me to look up to. Everything the doctors seemed to say has been proven wrong, and that just makes him a hero in my eyes because he has done the unthinkable. I thank God everyday that I still have him here with me, because even though I wasn't born when he was going through treatment, I couldn't imagine going through what my parents went through. My brother was a fighter, and still is today. At any point the cancer could come back, and you don't ever realize how precious life is until you've either had a near death experience or almost lost someone very dear and close to you.
Page created on 4/18/2011 12:00:00 AM
Last edited 1/5/2017 10:39:14 PM