For those who think that researchers only work in labs: take a look at Carolyn Mazure. A Professor of Psychiatry at Yale, she is a well-known researcher who not only directs the university's Women's Health Research program, but also acts as the medical school's Associate Dean for Faculty Affairs. A forceful figure in the women's health movement, Mazure has lectured at NASA and the Smithsonian, spoken before the U.S. Congress, and given innumerable talks to local and national organizations and news media about stress, depression, sex differences in medicine, and most recently, drug addiction.
How does she do it all? Mazure gives much credit to the efficiency and energy of her staff and the important collaborations she builds with other colleagues. But clearly, Mazure's greatest motivator is her love of science. "People either love science and pursue it in their careers or they find it tedious," she says. "I love collecting and analyzing data, and pursuing questions in a systematic way." Though petite in stature, Mazure is a certifiable dynamo, an extremely energetic and forceful person whose boundless dedication has created a major impact in her field.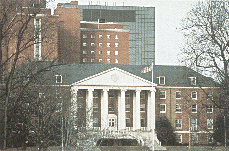 Growing up in New York, Mazure didn't have any role models who worked in the sciences, but says she has always found the subject "infinitely compelling and fascinating." As an undergraduate at the State University of New York, her focus was on the functioning of the central nervous system, or the human brain and the spinal cord, as it relates to psychology. Physiology is the study of how an organism functions, and Mazure's first serious project was a study of different learning models among species. She went on to earn a master's degree in physiology from Trinity University in Texas, and afterwards took her skills to the highly respected National Institutes of Health. Her first project there involved sleep disorders, but she quickly became interested in the exciting research being practiced in mental health. "This was in the 1970s, when so much was happening in the field of psychology - it was very exciting to be in the middle of things," says Mazure. She moved from physiology to another section within the NIH, the Division of Intramural Research Programs. This division is an internal research group that studies the causes, treatment, and prevention of mental illness. In this way, Mazure started examining what would become her major research focus: heredity and mental illness.
Not only has Mazure extensively studied the biology of mental illness in the lab, she also has plenty of real world experience helping people suffering from it too. Coming to Yale University to complete her training after earning her Ph.D. at Pennsylvania State University, she stayed on to work in clinical services for ten years, directing the psychiatric treatment program of 300 adult inpatients a year at Yale New Haven Hospital, as well as acting as its Chief Psychologist. Eventually the siren call of the scientific method beckoned her back to research. Says Mazure: "Even though I enjoyed clinical work immensely, I had been developing my research during that time and became really interested in disorders that are more common in women than men." She knew of other researchers at the university and the medical school who were also interested in how women and men differ biologically and how that affects their health. Until 1993, when the NIH required that women also be included as subjects in studies, scientists assumed that research results based on male subjects would also apply to females. Not so: When scientists began including women in more of their studies they found a great deal of difference between the sexes.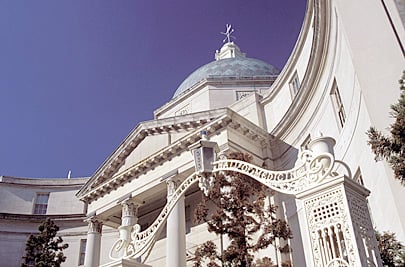 Believing that this could be a new scientific frontier and knowing others who would want to be involved, Dr. Mazure asked for funding and then created the Women's Health Program at Yale (WHRP). Researchers in this program, the largest of its kind in the country, study a variety of conditions that affect women's health, including breast cancer, osteoporosis and hormone treatment, epilepsy, heart disease, and addiction. They now know that heart disease, once thought to primarily afflict men, causes more deaths in women than all other cancers combined. Research has also shown that women are twice as likely as men to suffer from depression, panic disorder, and eating and anxiety disorders. As Mazure told The New York Times: "Virtually everything that is studied should be studied with an eye toward sex differences."
An important goal of the Women's Health Project is reaching out to citizens in the local area. "My relationship with the community is one of the most rewarding aspects of my job," says Mazure. She is admired for her ability to link the research of the scientific world with the health issues of the greater population, and as WHRP's director, Mazure actively promotes awareness of women's health issues: she monitors the center's website (www.yalewhr.org), hosts large educational conferences, public workshops and in-services at local health care centers, and distributes pamphlets and newsletters to the New Haven area community. On a much larger scale, Mazure has been invited by former Vice President Al Gore's wife, Tipper Gore, to participate in the First White House Conference on Mental Health, and has also requested increased support for women's health research several times as an invited speaker in Congress. "We are only at the beginning of what we need to know to advance women's health," she says. "Better knowledge of gender differences will allow us to really develop methods of treatment and prevention that will improve people's lives - women's and men's."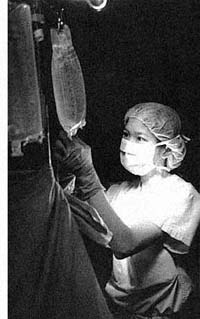 An expert on stress and depression in women, Mazure's most recent research looks at the sex differences in tobacco and drug addiction. "I'm very interested in women and substance abuse," she says. "I've been studying depression for so many years and have seen that people suffering from it often abuse drugs. Now I am examining this relationship between depression and drugs as a phenomenon in and of itself." In her determination to find why this link is so common, her research focuses on women who are addicted to cigarettes and cocaine. The results of this work will surely add to her lengthy list of articles in scholarly journals and inform the way doctors look at addiction.
Dr. Mazure also plays an important role within the greater scientific community of Yale Medical School by serving as the Associate Dean for Faculty. In this role, which she has held since 2002, Mazure carefully watches over the academic life of 1000 full-time faculty and 500 members of the research faculty, work she considers inspiring.
Researching women's health and promoting the cause to the general public, Mazure also seems to be following the example set by two women she most admires: "Rosa Parks and Gloria Steinem are role models for me. Their contributions to society have been so outstanding, and they made them in an unassuming, straightforward, and committed way. They believed in something, and then worked to enact what they believed." So, too, should Mazure stand as an inspiration for young scientists today.
Page created on 1/19/2007 11:17:56 AM
Last edited 1/9/2017 9:51:55 PM