Doctors Without Borders
by
Nathaniel from Los Angeles
My hero is actually an organization called Doctors Without Borders (DWB) or Medecins Sans Frontieres because the man who founded it was French. Doctors Without Borders is a group of doctors, nurses, and others that travel around the world helping people who do not have access to the medical attention they need. DWB is a non-profit and non-governmental organization founded by a French man named Bernard Kouchner. He started this organization in 1971 after his work with the Red Cross.
DWB believes that all human beings should receive medical attention no matter what their race, religion, or political beliefs are. They believe that medical needs are more important than national boundaries or where you are from. DWB gives medical help to people affected by crises such as war, disease, famine, and natural disasters. They also help people who don't have access to hospitals, urgent care, or doctors.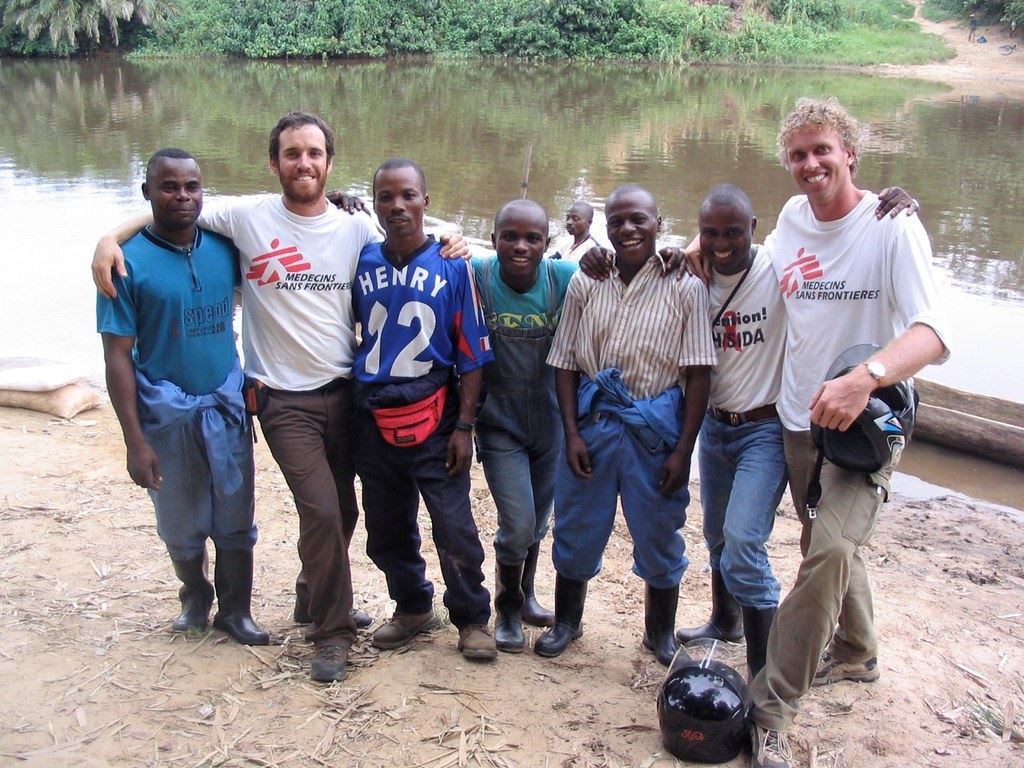 Doctors Without Borders in the CongoGreen Energy Futures
DWB gives medical care to people in 70 countries worldwide. DWB assists in West Africa, Syria, Central African Republic and many other countries around the world. More than 30,000 doctors, nurses, and other professionals can be found providing medical care around the world. Tens of millions of people have been treated by DWB. Because of their amazing work, DWB was awarded the Nobel Peace Prize in 1999 for its pioneering humanitarian work all over the world.
DWB aims first and foremost to provide high quality medical care for people who need it the most. They do not promote any political party or religious faith. The purpose is to save lives and to ease the suffering of people caught in crisis, and to help them rebuild their lives and communities. In many countries DWB gives medical care to people caught in war zones, and victims of gunfire, knife wounds, bombings, or beatings.
I chose DWB for my hero project because they help people in need. They go into places with diseases, such as Ebola, and try to help people who have caught the diseases and prevent them from spreading.
Page created on 2/21/2015 12:00:00 AM
Last edited 8/6/2020 11:14:32 PM
The beliefs, viewpoints and opinions expressed in this hero submission on the website are those of the author and do not necessarily reflect the beliefs, viewpoints and opinions of The MY HERO Project and its staff.
Related Links
Extra Info
Please donate to Doctors Without Borders. https://donate.doctorswithoutborders.org/onetime.cfm