A hero in my eyes is someone you can depend on. A hero is a person who you may look up to. A person who has made the world a better place in some way, big or small, which affects us all. It doesn't matter to me who they are or if they are rich or poor, famous or a nobody - I know everyone can be a hero in someone's eyes. In my opinion, I think one of the greatest heroes is David Suzuki, for being one of the world's leading environmentalists. David Suzuki today is well known, worldwide, as an environmental activist and as a science broadcaster. He has received acclaim for his 30 years of his award winning broadcasting and is well known amongst Canadians for being the host of CBC's science television show, "The Science of Things." Over his lifetime, he has received numerous awards and respect from people all over the world. But, his life hasn't always been this amazing for him. He faced many hardships in his lifetime. The life and times of David Suzuki has its ups and downs.
David was born on March 24th, 1936 in Vancouver, BC. David is a third generation Japanese-Canadian. His parents and his grandparents had immigrated to Canada at the beginning of the 20th century. He has a twin sister, Marcia, and two other siblings, Jenny and Geraldine. His parents were Setsu Nakamura and Kaoru Carr Suzuki. During the Second World War in 1942, David, when he was only six years old, he and his family had faced internment. His father was sent to a small labour camp in B.C's interior, Solsqua. Two months later after the Suzuki's dry cleaning business was sold by the Canadian government, David, his mother and his sisters were then sent to a camp in Slocan City. The camp was only located a couple hundred kilometres from where his father was being held. When the war had ended the Suzuki's and many, many other Japanese Canadian families were forced to move east of the Rockies. They first settled in Islington, and then they settled in Leamington, and finally moved to London, Ontario. There, David's parents work for the Suzuki Brothers Construction Company, a company owned by his father's brothers.
David's success wasn't based on only his views, but his education. This proves that education is very important and can have major impact on what you can achieve. His education began in Mill Street Elementary and later attended grade 9 at Leamington Secondary School. When he and his family then moved to London, Ontario he attended London Central Secondary School. During his last year attending London Central Secondary School he won Student Council President; he had more votes than all of the other candidates combined! He graduated from London Central Collegiate Institute in 1954. In 1958, he obtained his B.A. honours in biology at Amherst College in Massachusetts. Then in 1961 he graduated from the University of Chicago and earning his PH.D in Zoology. Soon after, David continued to further his knowledge, so he went to Berkeley, California to further his studies. During his studies he had started to support the fight for equal rights, the rights Martin Luther King Jr. were fighting for. He had also joined the NAACP, and was the only non-black member.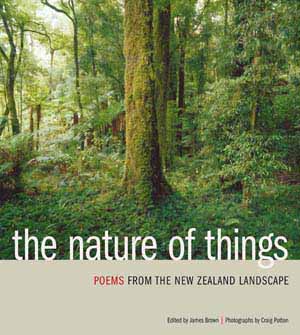 David Suzuki has had an amazing broadcasting career over the past 30 years. It all started in 1979 with him hosting the television show "The Nature of Things". This series was aired in over 50 countries worldwide. He also is the host of the series "The Secrets of Life", and in 1985 he won an award for his efforts in his hit television series "A Planet for the Taking", he had won the United Nations Environment Program Medal. In 2001 he did a special four hour miniseries called "The Sacred Balance". David Suzuki was also the co-founder of the David Suzuki Foundation. The foundation was officially opened in 1991 and mainly focuses on environmental issues like biodiversity, global warming, climate change, aquaculture, etc. David has also published over 30 books all about the environment and ways that we can protect mother earth. His care for the environment can be seen through the things he does like in February 2008 he encouraged the students of McGill University to stand up, and speak up against politicians who have failed to take climate change and global warming into consideration. He has done so much for us and has been rewarded with numerous awards and honours. In 1976 he had won Canada's most prestigious reward, the Order of Canada Officer award. Some other rewards and honours that he has received are UNESCO's Kalinga Prize for science in 1986, and the Order of British Columbia in 1995, and many, many other honours. He also was nominated as one of the top 10 "Greatest Canadians".
That is a true hero in my eyes. Even though David Suzuki has faced many difficult challenges he was able to become one of Canada's greatest citizens. This proves that through hard work and standing up for what you believe, you can achieve great things!
Page created on 2/2/2014 12:08:17 PM
Last edited 7/25/2018 10:57:26 PM