David Lissak
by
Ariel from Montreal
June 7, 2000, was one of the worst days of my life. Like everyday, I woke up in the morning and went down to play on the computer. But then at twelve o'clock noon, a lot of people started showing up at my house. I knew something wasn't right. My grandparents were away, so I thought something might have happened to them. Soon I realized a loving and caring person in my life had passed away. It was my grandfather, David Lissak. David always said, "I love my grandchildren more than anything."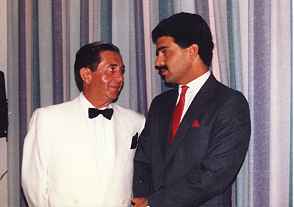 He came from a Jewish family. David Lissak was born in 1924 in Poland where he lived with his family and went to a Jewish school (Tarbut). There he had a brother named Bayba and a sister named Malka. He was a very good storyteller. When the Holocaust started, his mother gave him food and told him to leave. He tried to leave the country, but he was arrested for no reason and sent to jail because they thought he was a spy. In the jail cell were thirty-nine other criminals (robbers, thieves, etc.). The cell was small so only ten people could lie on the floor and the rest would have to stand up all night. When he got into the cell, he started telling stories and everyone loved them, so the prisoners let him lie down on the floor. Even the guards came in the room to listen. When he was hungry, he would just tell the guards a story and they would give him as much food as he wanted.
When he got out, he went to search for his family, but he only found his cousin. The rest of his family was murdered by the Nazis. Soon a Jewish organization asked him to bring a group of orphans (40) to Israel. He agreed to do it. Their voyage was successful. When he was in Israel, he got a job as a professor at a Hebrew university. Then he met the love of his life, my grandmother Naira Lissak. They got married in 1960 in Israel. After they got married, they moved to Canada and had two children (Robin, my uncle, and Oria, my mother).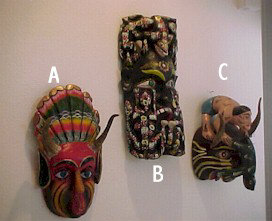 David was a doctor of clinical psychology. In the last few years of his life, he spent most of his time helping teenagers who dropped out of school. He convinced them to return to school and continue with their education. He was a great admirer of masks, statues, antiques and paintings. If you see a picture of his house, you will notice that every room is covered with masks, antiques, statues and paintings. A few more of his hobbies were collecting stamps, drinking wine, walking, reading detective stories and watching soccer on television.
David helped me develop in my life, and he was always there for me. He introduced me to new hobbies and did a lot more. For that I truly admire him and call him my hero.
Page created on 9/28/2007 5:55:46 PM
Last edited 1/5/2017 10:42:02 PM
The beliefs, viewpoints and opinions expressed in this hero submission on the website are those of the author and do not necessarily reflect the beliefs, viewpoints and opinions of The MY HERO Project and its staff.
Related Links