Dorothy Day (español)
by
Miyo from Burbank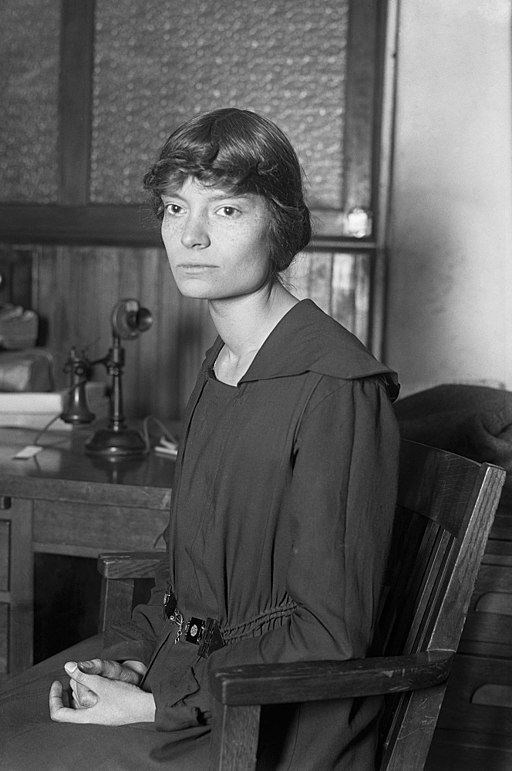 Dorothy Day 1916Unknown photographer [Public domain], via Wikimedia CommonsDorothy Day no era "una persona perfecta. Ella pecó, e hizo muchos errores. Ella condujo una vida bastante invirtuosa. Sin embargo ella sentía siempre que ella debería hacer algo para ayudar al pobre y al desafortunado. Ella queria alimentar el hambriento y darle refugio a la persona sin hogar, y ella queria ayudar al enfermo.
Dorothy Day usó al periodico el "Trabajador Católico" para estacar el terreno difícil del pacifismo neutro, que ella debía sostener durante todas las guerras de su vida. Además del papel, el Día abrió "La Casa de la Hospitalidad" en los barrios bajos de Nueva York. Su objetivo era realizar aquellos trabajos que sonaban tan bien en teoría: el alojamiento de la persona sin hogar y la alimentación del hambriento.
Dorothy Day me inspira porque ella no comenzó como una persona con escrúpulos buenos, o una persona que era muy, casi santa o religiosa. Ella era una persona que hizo errores, y realmente vivió la vida. Siento que como ella era capaz de llevar a cabo grandes cosas -- tal vez seré capaz un día de hacer lo mismo.
Page created on 1/29/2010 12:00:00 AM
Last edited 12/4/2018 5:01:46 PM
The beliefs, viewpoints and opinions expressed in this hero submission on the website are those of the author and do not necessarily reflect the beliefs, viewpoints and opinions of The MY HERO Project and its staff.
Related Links
Dorothy Day y The Catholic Worker
- Dorothy Day (1897-1980) fue una mujer de fe extraordinaria y de un singular compromiso con las causas sociales más importantes de su tiempo. Sin embargo, su vida, su obra --el movimiento del Trabajador Católico (The Catholic Worker)-- y sus muchos escritos son poco conocidos por la Iglesia Católica de habla hispana. Por ello, al tratar el tema de la opción personal y comunitaria por una vida sencilla, queremos proponerla como una verdadera testigo.