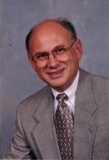 Who is protecting your health? Doctors who are armed with stethoscopes, tongue depressors, and some big hearts are trying to protect their patients from various diseases and healthcare providers. The bureaucracy and cost controls implemented by many healthcare providers are making it difficult for doctors to prescribe the best treatment for their patients. Dr. Fred Barnett is one of them. He shared some of his frustrations with me concerning the healthcare provider's ability to influence specific treatments to patients through the denial and approval of the procedures they will cover. He thinks that doctors should be allowed to make decisions for their patients without interference from outside sources including healthcare providers, who may not have the patient's best interest at heart. Dr. Barnett has worked tirelessly to provide quality healthcare to our community. It is his emphasis on family values, his compassion for his patients, and his wisdom that led me to choose Dr. Fred Barnett as my hero.
First of all, everyone that knows Dr. Fred Barnett knows him as a devoted husband, father, and grandfather. He is a southern gentleman from a little town called Hickman, Kentucky, where the population is currently twenty-two hundred people. It is located in the far southeastern part of the state in Fulton County, near the Tennessee line. He attended the University of Louisville and graduated with a degree in pediatrics. He completed his residency in pediatrics at what is now known as Norton Kosair's Children's Hospital. Afterwards, he practiced for two years in the military and then opened a pediatrics office in Henderson, Kentucky where he practiced for thirty-two years. He is married to his nurse "Miss Wanda," as the children call her. He has two children, Jeff and Tammy. He is the grandfather of Emma who is eight and Grace Ann who is four, and he used to love to share stories about his granddaughters with his patients. His dedication to his family shows through his work as a doctor.
Secondly, his office has a relaxing atmosphere, so the children enjoy going to see him. When you enter the office, you immediately recognize the fresh, sterile smell of a hospital, and you can hear the sounds of the children playing and chatting in the background, not worried that they were in a doctor's office. His hallways are filled with photographs of the children and their families that he collected throughout the years. I will always remember the way he would smile and greet us when we entered the office. Doctor "B," as he is called by all of his patients, has a wise grandfather appearance with a medium build, and is in good physical condition. He is a well-dressed man, with crisp-collared shirt and ties. In his office, he wears a white pressed lab coat with "Methodist Hospital" embroidered on his left pocket. His hair is balding and his face has graceful lines from the years he has spent caring for his patients. Wearing a big smile, this mild-mannered gentleman's eyes would light up when he would see his patients whom he calls "his children."
In addition to the comforting and relaxing way he makes you feel, Dr. Barnett shows a large amount of compassion for his patients. He, like most other doctors, has an answering service but felt compelled to share his personal phone number with his patients' families so they could reach him in time of need. There were plenty of nights when I, like other parents, called him in the middle of the night. Surprisingly enough, his tone on the phone was always energetic, as if he had been expecting my call. For example, when my son Blake was nine months old, I had gone out of town to Pennsylvania. My son was running a fever and was unable to sleep, so I called Dr. Barnett at home. He advised us to return to Henderson. When we arrived in Henderson, we went straight to his office and were seen immediately. He sent us directly to the hospital where he admitted my son. I began to cry, for the sheer fact that I was scared, and he reassured me it would be all right. I struggled to contact my husband (who was out of the country), and find a place for my two-year-old daughter to stay. Dr. Barnett and his wife, Miss Wanda, never skipped a beat as they offered to take care of my daughter, Marissa. Blake and I spent the next three days in the hospital while he recovered from double pneumonia. He always came in before and after work every day to check on us. He would always ask, "Can I get you anything?" Dr. Barnett has set a high standard when it comes to having compassion for his patients that today's doctor will find it hard to measure up to.
Most importantly, Dr. Barnett is a fabulous communicator. He is known for his distinctive monotone voice that is calming and reassuring. He is able to simplify the medical terms and conditions in a unique way that makes it easy for the patients and their families to understand. For example, my son's white blood count was elevated one time. Dr. Barnett expressed his analogy as corny and said, "If you were to take all the soldiers in the infantry (white blood cells), and they were trying to defeat the bad guys (viruses), this is the mission of the white blood cells in the body." He also earned the trust of the children by telling them what to expect before he would examine them. Dr. Barnett's skill as a communicator has given the parents the knowledge required to make better decisions for their children's health.
Dr. Fred Barnett, my children's pediatrician, retired on March 31, 2008. He will always be known for his devoted caring ways, and all of the wisdom and compassion he shared with his patients and their families. Our country needs more doctors like Dr. Fred Barnett.
Page created on 1/5/2009 12:00:00 AM
Last edited 1/4/2017 11:48:26 PM