Emily Murphy
by
Holly from Victoria, British Columbia
"This is courtship all the world over - the man all tongues; the woman all ears" ~ Emily Murphy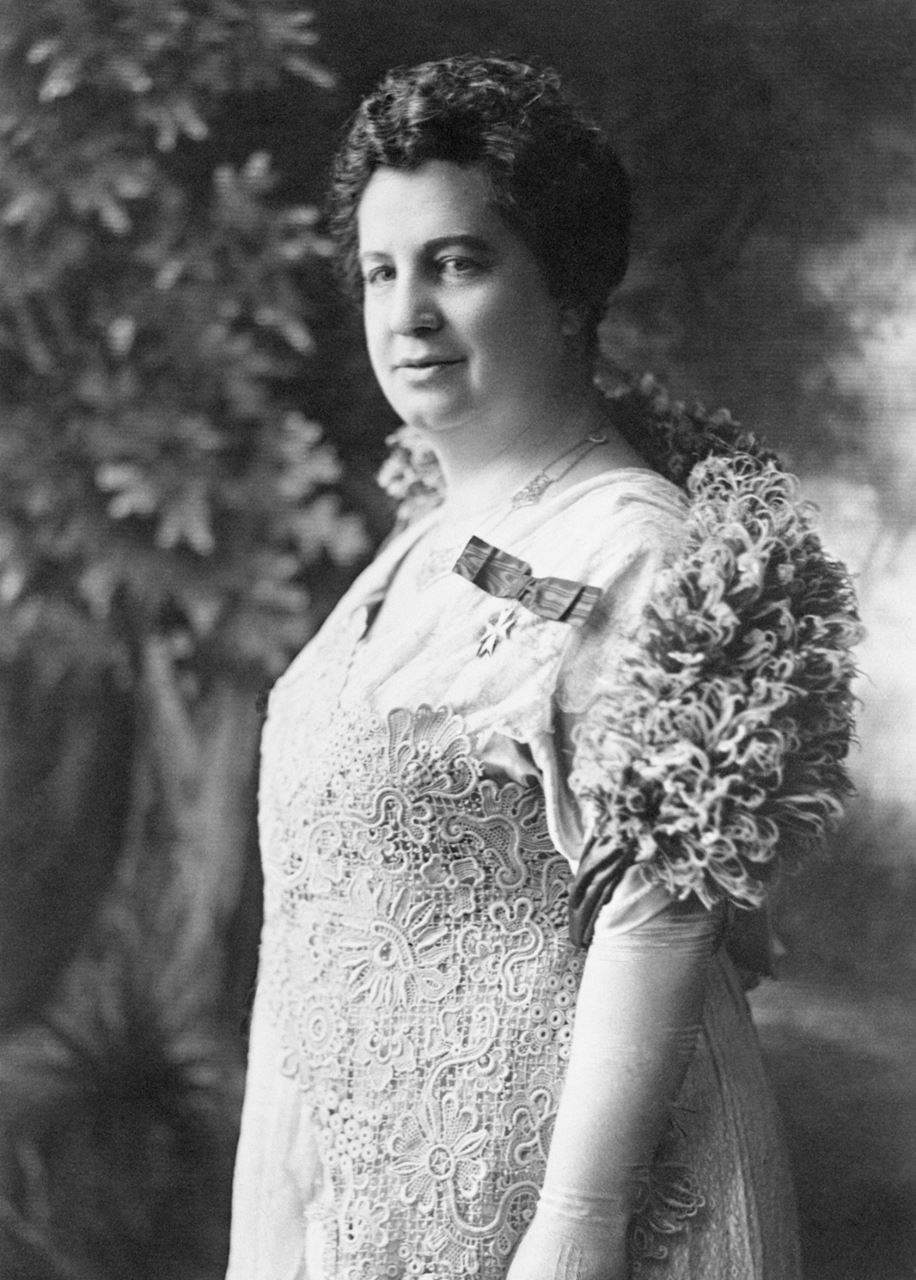 Emily MurphyUnknown author, Public domain, via Wikimedia Commons
Emily Murphy was a very important Canadian woman who changed Canada's history forever. If it weren't for her determination, Canadian women would not have the same rights and privileges they do today. Now, swinging the opinion of the Canadian Supreme Court was a very hard and long journey for Emily. Her story is inspirational and amazing and I am here to tell it.
Emily Murphy was always head strong and determined, even when she was a child. Emily was born the third child of six children in Cookstown, Ontario, in 1868. Emily frequently joined her two older brothers in their adventures; in fact, her father encouraged it and often had his sons and daughters share responsibilities equally. The way she was brought up, having the boys and girls treated equally, may have been one of the reasons she fought for women's rights. Emily's parents supported their daughter receiving a formal academic education and sent her to Bishop Strachan School in Toronto. Through a friend she met her future husband, Arthur Murphy. In 1887, they were married and had four daughters. The family moved often, but they finally found a home in Edmonton, Alberta, where Emily's influence on women's rights began.
Emily started getting involved in the rights and protection of women and children when she first moved to Alberta, but her interest was intensified when she heard of an unjust experience to an Albertan woman. The woman's husband had sold the family farm. He then abandoned his wife and children, leaving them homeless and penniless. This particular case motivated Emily to create a campaign that assured property rights to married women. In 1916, Emily had successfully persuaded the Alberta Legislature to pass the Dower Act that would allow a married woman legal rights to one third of her husband's estate. In the same year, Emily and a group of women attempted to observe a trial for women who were labelled prostitutes. The women were asked to leave the courtroom on the claims that the trial was not fit for "mixed company." This statement was unacceptable for Emily and she decided to protest to the provincial Attorney General. She argued, "If the evidence is not fit to be heard in mixed company, then the government must set up a special court presided over by women, to try other women." The Attorney General agreed with her and she was appointed the first woman police magistrate for the British Empire. However, on her first case on July 1st, 1916, she found the prisoner guilty. The prisoner's attorney called into question her right to pass sentence since under the British North American Act, she was not legally a "person." Upon hearing this, Emily began her journey to sway the Canadian Supreme Court to declare women as "persons."
In Canada, at least five people need to sign a petition asking for clarification from the Canadian Supreme Court. This is where Emily enlisted four other Albertan women. On the 27th of August 1927, Emily and human rights activist Nellie McClung, ex MLA Louise McKinney, women's rights campaigners Henrietta Edwards and Irene Parlby signed the petition to the Supreme Court of Canada. The women asked "Does the word 'person' in Section 24 of the British North America Act include female persons?" The campaign, also known as the Persons Case, reached the Supreme Court on March 14th, 1928, and on April 24th, 1928, the courts issued their decision: "The meaning of 'qualified persons' does not include women." Once the five women heard the court's decision, they brought the case to the Judicial Committee of the Privy Council in Britain. In October 1929, the Privy Council unanimously declared that women were also considered "persons" and were eligible to serve on the Senate. All of Emily's hard work had finally paid off and women were seen as equals to men.
Emily Murphy's story is truly amazing. She had determination and courage to stand up for what she believed in. Thanks to her, Canadian women are eligible to be appointed senators and have the same rights as Canadian men. I believe that Emily Murphy was a hero because of those acts. She changed the lives of Canadian women forever.
Page created on 10/23/2011 5:55:35 PM
Last edited 3/8/2021 6:56:01 AM
The beliefs, viewpoints and opinions expressed in this hero submission on the website are those of the author and do not necessarily reflect the beliefs, viewpoints and opinions of The MY HERO Project and its staff.
Bibliography
Various Authors. "Emily Murphy." [Online] Available http://en.wikipedia.org/wiki/Emily_Murphy.
Brush, Beverly A.. "The Famous Five." [Online] Available http://www.ncwc.ca/aboutUs_five.html.
Alberta Government . "Women are persons- The Famous Five and The Persons Case." Alberta Centennial .