Edgar Allan Poe
by
Logan from Riverview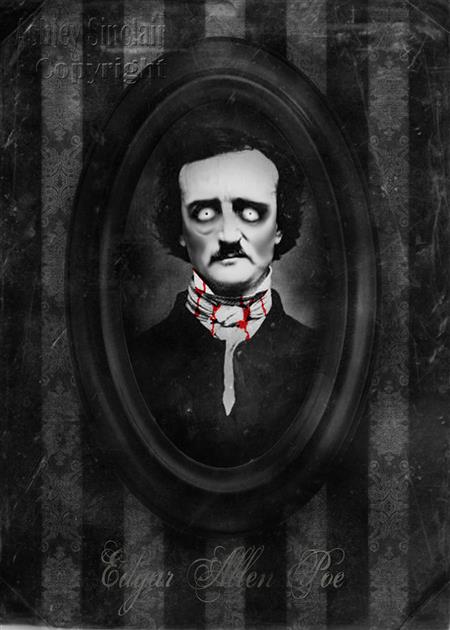 ''Those who dream by day are cognizant of many things which escape those who only dream by night.'' This quote was made by a major American poet in the 1800's. His name is Edgar Allan Poe. He suffered from depression, he was also a drug addict as well as an alcoholic. Poe's writing showed that he wasn't exactly the happy, practical poet who wrote things that were kind. No, he wrote things that weren't usual in his time period. His writing gave viewers an eerie, creepy feeling as they read his writing. But, he is a hero because of everything that he went through while being one of the top poets of the 1800's. While he was an oddball, and had many issues, it's impressive to have the problems he had while being a famous poet. Poe's Museum says that ''The name Poe brings to mind images of murderers and madmen, premature burials, and mysterious women who return from the dead.'' His depression (possibly from a bipolar disorder) led him to drinking and drug abuse. Poe's Museum also says that ''Eliza Poe, on theatrical tour, dies in Richmond, December 8, 1811. '' Eliza Poe was his biological mother. Also on Poe's Museum, ''John Allan dies March 27, 1834.'' John Allan was his foster dad. Although Edgar didn't have the best life, his writing was a phenomenon. Most of his artwork was focused on earlier life events and how he felt about a specific subject, and his writing skills paid off. He is remembered as an unusual, creepy man who sometimes made the reader or viewer become scared and frightened of his stories.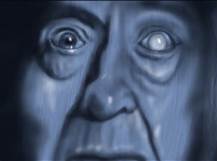 His poetry was his way of telling people that he had something going on. Most of his stories contained mature content. Gory, almost scary are a few ways to describe what his writing was about. An example is one of his pieces called ''The Tell-Tale Heart''. ''He was stone dead. His eye would trouble me no more.'' He was almost like a snake in the grass, lurking for his victim, then he struck him dead. Edgar Allan Poe was probably most famous for his piece of writing called ''The Raven''. That's when he became a huge hit. He suddenly got more popular. A lot of people thought he was more insane then creepy, but many thought that he was a good poet with good thoughts for writing. But you can't say one thing, and that's that he wasn't a decent poet. His stories have been existing since the early 1800's (1830's or 1840's). But he did have some issues with another poet.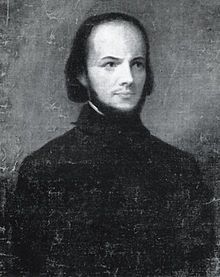 Edgar Allan Poe had problems with a poet named Rufus Wilmot Griswold. Rufus was a fellow poet and they absolutely despised each other. An article on Edgar Allan Poe and Rufus Wilmot Griswold says that ''he refers to Griswold as ... a notorious blackmailer.'' This feud literally lasted until Edgar Allan Poe eventually died. But that didn't stop Griswold, he kept attacking his poetry like a tenacious animal. But Edgar's stories are still around today. Some like ''The Cask Of Amontillado'' ''The Black Cat'' and ''The Tell-Tale Heart'' just to name a few. This proves that Edgar Allan Poe was an intelligent man who knew how to set the reader's mood. He showed that he could be creative in many ways by giving the reader an image of what they're reading.
In conclusion, Edgar Allan Poe is hero because of his strength against everyone and every obstacle that was in front of him. He tore down all of his problems and
didn't give up poetry because some people said he was garbage or that he couldn't have a major career, he ignored them and kept doing what he set out to do, write poems. Sadly, he died October 7, 1849 at the age of forty. But the spirit of Edgar's poems live on.
Page created on 8/24/2016 4:13:30 PM
Last edited 11/14/2018 11:04:07 PM
The beliefs, viewpoints and opinions expressed in this hero submission on the website are those of the author and do not necessarily reflect the beliefs, viewpoints and opinions of The MY HERO Project and its staff.