Eleanor Roosevelt
by
Aleigha from San Diego
"They'll tease you and tease you. They'll break you down, but what they are really doing is building you up."
Imagine being without beauty and painfully shy as a child. That was the childhood of Anna Eleanor Roosevelt, born Oct.11, 1884 in New York. During her childhood she was very unhappy. At age ten she and her two brothers were sent to live with her grandmother because her mother died in 1892 and her father died in 1894. At age fifteen she was sent off to England to attend Allenswood School for privileged young woman, which emphasized social responsibility and independence.
"They'll tease you and tease you. They'll break you down, but what they are really doing is building you up." Eleanor Roosevelt said these words of wisdom meaning, no matter what other people say all that matters is how you feel about yourself. As a child her mother worried about her lack of beauty but she thought of herself as beautiful as ever. As Eleanor Roosevelt grew older and after she went to Allenswood she was a very brave and independent woman. When she got back at age eighteen she felt more self-confident in herself. After a period of time of her getting back from Allenswood Franklin Roosevelt asked her if she wanted to marry. She thought about it and said yes.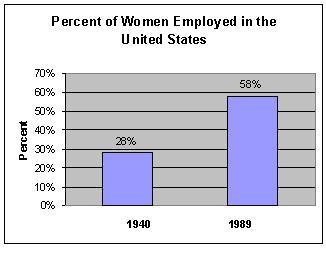 As the president's wife she became more involved in the environment and became more involved in the world. She lived during World War II. Her husband was not able to go everywhere because he had polio, so his wife went many places for him. "Do something every day that scares you." Eleanor Roosevelt said this meaning that we should take risks. Don't hide from the world, it is full of surprises. Eleanor did take risks. She went to go see what the food and the shelter were like for the soldier's.
She was an American that believed that everyone should be treated with respect and equality and yet that still had not happened. As a president's wife she was the first to have a career and a public life at the same time. As she went more places and saw horrible things, she then began to think that everyone should be treated equally and not different than everyone else. As time went by so did her age. In 1962, she died.
Eleanor Roosevelt was an amazing woman she stood up for what she believed. Eleanor Roosevelt is my hero because she taught me that it does not matter what other people think of you. As long as you are self-confident, you will do just fine. When she was alive many people looked up to her as a hero. I look up to her because she taught me a very valuable lesson; don't worry about what other people think of you. She is also my hero because she stood up for human rights.
Page created on 10/22/2006 12:00:00 AM
Last edited 10/22/2006 12:00:00 AM
The beliefs, viewpoints and opinions expressed in this hero submission on the website are those of the author and do not necessarily reflect the beliefs, viewpoints and opinions of The MY HERO Project and its staff.