"We are afraid to care too much, for fear that the other person does not care at all." Eleanor Roosevelt stated this quote because she wanted people to be confident about how they felt and to stand up for themselves. She was an American politician, diplomat, and an activist. Later, she served as a United Nations spokeswoman. Eleanor changed many lives because she worked to stand up for women's rights and to make it a more free country.
Eleanor Roosevelt married President Franklin D. Roosevelt in 1905. When she became the First Lady, she started to see things from a different perspective. She noticed things that she never had thought about before like how unfair women's rights were. This problem influenced her actions to fix the situation. That was one of the main things Eleanor was known for changing. She worked to help educate women and to improve their voting state.
Eleanor Roosevelt was a hero to many because she was dedicated and selfless. During her lifetime, there was a lot of unfair rights such as women's lack of voting rights. These problems made her feel like she had to do something to fix it. According to the text, "Eleanor spoke out for human rights, children's causes and women's issues, while working on behalf of The League of Women Voters" (biography.com editors). This quote shows that Eleanor Roosevelt is dedicated because she was very focused on fixing human rights, especially women's rights, and made that her main concern to fix. She didn't give up on fixing that problem and eventually she improved the situation. Eleanor Roosevelt was also selfless. The article states, Eleanor was more focused on rights for everyone than rights for herself (biography.com editors). This quote shows that she was selfless because she cared more about other people than herself. She wanted everyone to get fair treatment and didn't care as much about only herself getting fair treatment. Based upon these facts, Eleanor Roosevelt was dedicated, selfless, and changed the lives of many.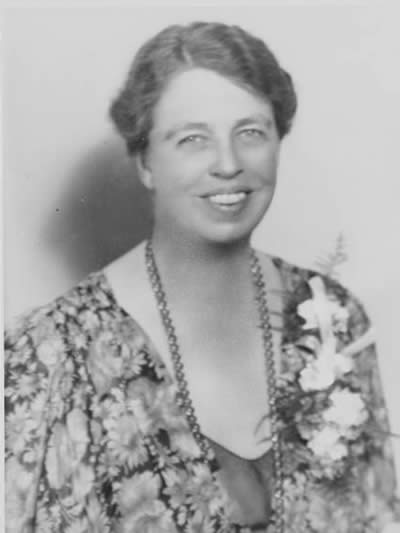 The main long term effect of Eleanor's work was the improvements in women's voting. In the 1920's, her work finally paid off. Congress passed the 19th amendment which granted women the right to vote. This achievement changed so much and after that, women were more appreciated everywhere. No one would have believed that a woman would stand up for everyone and cause such a tremendous change to the world.
Eleanor Roosevelt changed so many lives because of her work with rights and freedom. The change to women's voting impacted everyone everywhere. Eleanor Roosevelt was a remarkable woman in general and she is known all around the world for her heroic duties. She is important to society because without her achievements, women would not be as appreciated as they are today. Eleanor's work had lasting effects on each and every one of us. She changed our minds about our feelings towards human rights and women's issues. Eleanor wanted us to remember that "The future belongs to those who believe in the beauty of their dreams."
Works Cited
Bio.com. A&E Networks Television, n.d. Web. 22 Sept. 2015
"Anna Eleanor Roosevelt." The White House. The White House, n.d. Web. 22 Sept. 2015.
"Eleanor Roosevelt Quotes." BrainyQuote. Xplore, n.d. Web. 22 Sept. 2015.
"First Lady Biography: Eleanor Roosevelt." Eleanor Roosevelt Biography. N.p., n.d. Web. 23 Sept. 2015.
"Eleanor Roosevelt Biography." - Childhood, Life Achievements & Timeline. N.p., n.d. Web. 23 Sept. 2015.
"Eleanor Roosevelt." Eleanor Roosevelt. N.p., n.d. Web. 24 Sept. 2015.
Page created on 10/17/2015 12:00:00 AM
Last edited 10/17/2015 12:00:00 AM