A Group of Muslims Who Stood Up For Others
by
Lena from Manhattan
Muslims supported the Christian population, also known as the Copts. They showed up at Coptic Christmas Eve services in churches. Well-known and not so well known Muslims offered themselves as human shields, making a pledge to free Egypt from sectarian strife. Sectarian strife is hatred between two or more parts of a group. These Muslims are selfless because they helped others in need, stood up for what's right, and tried to come back from tragedy.
On January 6th 2011 in Egypt, 21 people were killed and 70 were injured in a bomb that went off outside the churches. "We either live together or we die together." Mohamed el Sawy said. The Muslims surrounded the Copts to protect them. According to Yasmine El Rashidi officials thought the bomb was a car bomb, but the ministry said it was a suicide bomber. A nearby mosque was also damaged by the explosion.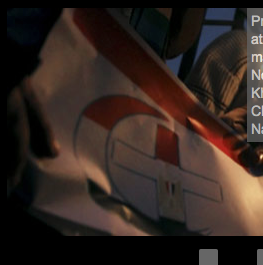 "This is not about us and them. We are one. This was an attack on Egypt as a whole and I'm standing with the Copts because the only way things will change in this country is if we come together." Daila Mustafa a student who was at a mass in Virgin Mary Church said. Muslims and Copts are putting their differences aside and coming together. Millions of Egyptians changed their Facebook profile pictures to a cross within a crescent. This symbol represents "Egypt For All." In the city people were putting up banners calling for unity. According to (BBC) President Mubarak talked about how the horrible act shook their country's conscience. The different kinds of people who died tell them that Egypt is a target of terrorism, which doesn't care if you are a Copt or a Muslim. He also talked about how the terrorists were trying to pull them apart, but it backfired. They are in this together and they will defeat terrorism.
This attack has rocked a nation that is no stranger to acts of terror, against all of Muslims, Copts and Jews according to Yasmine el Rashidi. In January 2010 on the eve of Coptic Christmas there was a drive by shooting. The people killed eight Copts as they were leaving the church. In 2004 and 2005 bombings in the Red Sea resorts claimed over 100 lives. In 2010 the election process was corrupted and the Copts again were the subject of persecution. There have also been lots of reports of random arrests and torture. This attack was the final straw, not just for the Copts, but also for the Muslims. They felt oppressed by a government who doesn't pay attention to their needs.
These Muslims put their needs aside for the Copts even though they have different religions. They put their differences aside to do what's right. They helped the Copts out when they were in trouble. These Muslims are selfless because they helped others in need, stood up for what's right, and tried to come back from tragedy. I think it's important to be able to put aside your dislike for someone when they need your help. The Muslims and Copts came together after the tragedy, even though the terrorists were trying to pull them apart.
Page created on 9/24/2014 12:00:00 AM
Last edited 9/24/2014 12:00:00 AM
The beliefs, viewpoints and opinions expressed in this hero submission on the website are those of the author and do not necessarily reflect the beliefs, viewpoints and opinions of The MY HERO Project and its staff.
Related Links
LA Times
- Coptic Church Bombing in Egypt is Latest Assault on Mideast Christians
aharmonline
- Egypt's Muslims attend Coptic Christmas mass, serving as "human shields"
Extra Info
I am Egypt's Muslims ................................................................................................................................................................................................................................. I am a group of lots of different people ................................................................................................................................................................................................................................. I put my needs aside for others ................................................................................................................................................................................................................................. I sacrificed myself for the Copts ................................................................................................................................................................................................................................. They are another group who believe in something different than I do ................................................................................................................................................................................................................................. Yet I still gave myself up for them ................................................................................................................................................................................................................................. I did it for the greater good ................................................................................................................................................................................................................................. They needed me so I lent a hand ................................................................................................................................................................................................................................. We have a corrupted government ................................................................................................................................................................................................................................. I am trying to change that ................................................................................................................................................................................................................................. Egypt For All