CONTACT: Wendy Milette FOR IMMEDIATE RELEASE
Director of Media
949-376-5964
HOLOCAUST SURVIVOR EVA HALLER WINS MY HERO'S FIRST ANNUAL WOMEN TRANSFORMING MEDIA AWARD
SANTA MONICA, CA - 10/10/2016
- The MY HERO Project is proud to honor Eva Haller with its first annual
Women Transforming Media Award
at
The 2016

MY HERO International Film Festival

.
Eighty-six-year-old
Eva Haller is a beautiful force of nature.
She has guided many young social activists over the years and her impact will be felt for generations to come. As part of The Women Transforming Media Project, MY HERO has been creating a documentary series called
Eva Haller: A Work in Progress
to help tell her story. It is a great privilege and challenge to share her magnificent journey of creating positive change in the world. A segment of the documentary will be screened at The MY HERO International Film Festival Award Ceremony in Santa Monica, November 19th, 2016.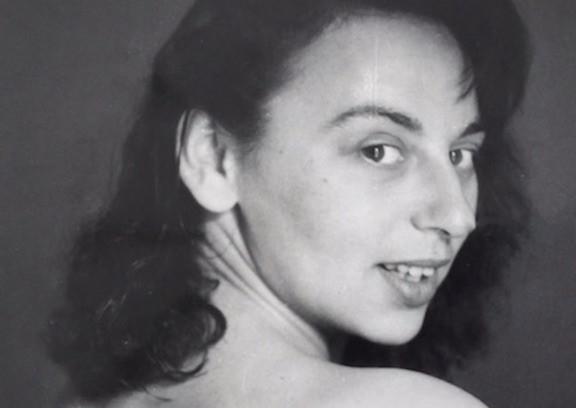 Eva was born before the Second World War
in Budapest, Hungary

. Her family exposed her to art and music and a love of culture and country. When the Nazis invaded Hungary, Eva was placed in a Scottish Girls Boarding School in Budapest.
Jane Haining, t
he headmistress of the school that was sheltering Eva and other Jewish children, was captured by the Nazis. She was the only Scottish woman to be murdered in Auschwitz.
Eva escaped the concentration camp by convincing a young Nazi soldier that she was much too young and beautiful to die. The soldier told her to to "run" and she escaped only to return for a young boy she had been asked to care for… when she returned, Eva explained that she forgot something, grabbed the young boy's hand and ran.
Eva has been moving around the world ever since with a sense of purpose and direction that has given wings to many wonderful causes. Haller, a masterful communicator and media maker, has mentored some of the most influential leaders of not-for-profit organizations that serve women and children around the world.
Eva Haller is a Holocaust survivor, a mother, a wife, a grandmother, an activist and a philanthropist. She has also "adopted" several daughters, grandchildren and extended family members along the way. With support from her wonderful husband, Yoel Haller, Eva has been working her magic, bringing together people, resources and media to grow ideas into working solutions and programs that serve millions of people around the world.
Eva uses her sheer will, determination and great understanding of the power of media and technology to guide and inform and help grow organizations led by young visionaries. She takes young people with bold ideas and guides them as they build exceptional not-for-profits.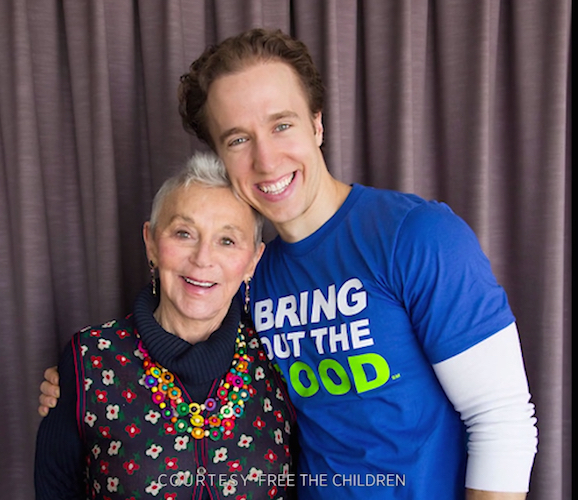 Eva Haller and
Craig Kielberger
•
Craig Kielberger, the Founder of Free the Children, met Eva when he was a 13-year-old boy with a vision of ending child labor around the world. Eva became the Chair of Free the Children, helping young Craig grow his vision into a world wide organization that has built schools throughout Africa and Asia. Today, Free the Children engages young people to support other children in need and brings together millions of students across Canada, the USA and Europe with rock concerts called We Day, educational resources and travel exchanges that encourage activism and social engagement.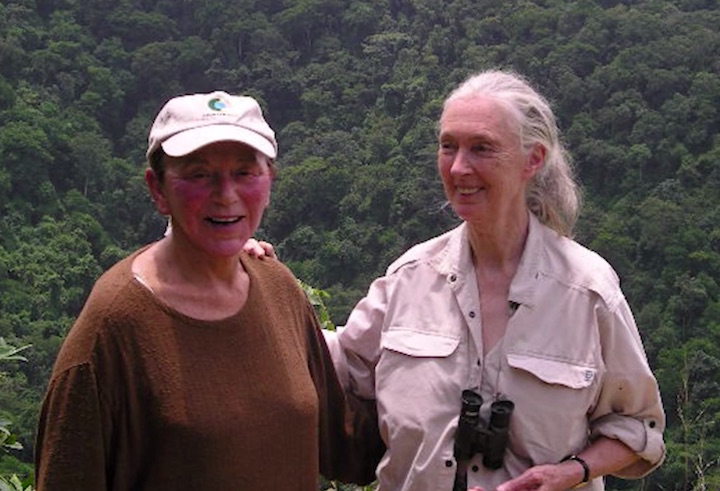 Eva Haller and Jane Goodall
• Jane Goodall, world renowned primatologist and environmentalist, has also been influenced by Haller. Goodall told MY HERO that Eva had been very important in helping her build her organization and in engaging young people to help care for the planet.
• Jessica Maybery and Kathy Eldon credit Eva as their guide who helped them create their own foundations, Video Volunteers and Creative Visions…both serve young people using media to change the world.
• Camille Zamora and Monica Yunis have been mentored by Eva Haller for a decade creating an amazing program called, "Sing for Hope," that brings music to inner city schools and parks throughout NYC…
The list goes on… Women for Women International, The Rubin Museum of Art, A Blade of Grass Foundation, The Sunny Center for Wrongfully Accused, The UCSB Foundation, The Whitney Museum of Art, The Manhattan Girls Choir, Asia Initiatives, The News Literacy Project and more.
In 2014, Glasgow Caledonia University (GCU) honored Haller with a doctorate for her leadership. It is fitting that the University for Social Good has embraced this change maker. One of the most remarkable projects that Eva has recently embarked on is working with GCU's President, Pamela Gillies and Vice President, Cara Smyth to transform the fashion industry to create sustainable and fair trade around the world. Their Fair Fashion Center's reach has impacted the CEO's of major clothing manufacturers to create a framework for significant change in an industry that is one of the world's leading causes of pollution.
There are people in this world who work behind the scenes, whose guidance and vision helps others achieve their dreams and goals to improve the quality of life for all. Eva has been helping young leaders use mass media and communication tools to grow their not for profit organizations serving youth, artists and women around the globe.
The MY HERO Project is so proud to have this opportunity to shine a light on Eva Haller.
The 2016 MY HERO International Film Festiva
l and Award Ceremony
will be held on November 19th at the Herb Alpert Educational Village in Santa Monica
to reserve your seat visit
http://myhero.com/RSVP
Page created on 10/14/2016 10:10:10 AM
Last edited 7/7/2017 11:46:22 PM