FACEBOOK STORIES - THE CONDITIONED a short film by Director Michael Marantz
by
Wendy Jewell from The MY HERO Project
The MY HERO Project is pleased to announce FACEBOOK STORIES is the winner of the MY HERO INTERNATIONAL FILM FESTIVAL'S MEDIA AWARD for the short film, THE CONDITION, directed by Michael Marantz.
Facebook Stories is a site dedicated to sharing the extraordinary, quirky and thought-provoking stories and ideas from Facebook's community. Since it's launch 10 years ago on February 4, 2004, it has become possible to connect to almost anyone in the world, instantly. These connections have led to incredible things, whether it's love between two people or a movement that mobilizes millions. These stories have had a very positive impact on the lives of those around the world who discover them.
For its 10th anniversary, Facebook commissioned Michael Marantz to tell a powerful story -- one of a homeless man in Brazil whose greatest passion in life is writing poetry and dream is to publish a book. Living on the streets made it an impossible dream. However, a series of unimaginable events take place that transform his life in dramatic ways."The Conditioned" is an inspiring tale of the power of connection.
According to his bio on the Already Alive website, Michael Marantz was diagnosed with cancer at the age of 21. "Having gone through hell and back, he rediscovered a new passion for being alive, constantly looking to discover more about life, technology, and why we humans do what we do."
After watching his TED talk about embracing being alive and that the future belongs to US. it is no wonder that FACEBOOK STORIES commissioned him to Direct the inspiring story of Poet Raimundo Arruda Sobrinho for the short film THE CONDITIONED.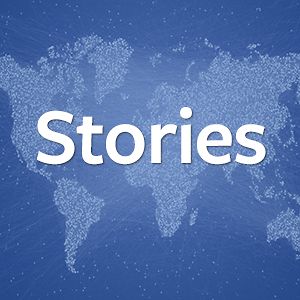 MY HERO caught up with Michael by phone in NEW YORK CITY for this following conversation.

MY HERO: Why do you think Facebook asked you to direct this inspiring short film?

"I don't know. Actually they reached out to me to shoot one of these films. They were telling 10 different stories and they let me preview them and when I looked at this one, I thought it sounded incredible. I was fortunate to be able to choose."

MY HERO: What was your experience like meeting and working with Raimundo and Shalla, the young woman who discovered him?

"We flew to Sao Paulo, Brazil and met first with Shalla and the filmmaker who provided us with footage and stills of Raimundo when he was still living on his island. We had a production designer recreate the island in the same location and all the arial shots were taken with our DP's octicopter (drone for the camera). So my DP operated the copter and I operated the camera remotely. A wireless video feed came down to our computer to show me what the camera was seeing. Shalla was pretty amazing, supportive and nice and told us about her incredible story about meeting him and everything that happened from there. Then we flew to Goiania, Brazil to meet with his brother who he lives with now. Raimundo is wonderful and a strong individual. He gives off this amazing vibe and is so committed to his artistry and poetry and such a warm soul. Does what he does, doesn't complain and doesn't worry and gives off this positive energy. Pretty incredible. This was already a huge story in Brazil when we arrived and it was an interesting situation with Raimundo's family, as they were sick of all the media attention but as soon as they saw the drone and what we were doing, they were good."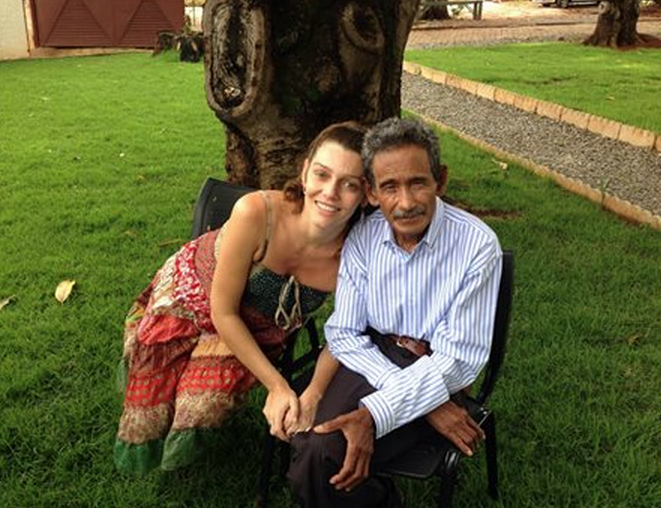 MY HERO: What has stayed with you from doing this story?

"I think really the film was very much a personal representation for me of what I took away from it. Never give up and damn the man who does give up. Keep pushing when you think all is lost and it is amazing how that manifests when you set your mind to something and have full commitment."

MY HERO: Do you believe that working with a tiny crew makes for better, more intimate documentaries?

"It all depends on what you are doing. We had 8 people on the ground. we still had a team. I wouldn't be able to do what I do without our Core team: Producer Jason Oppliger, DP Tim Sessler, and our Swiss army knife, Production Manager, audio and all that stuff, Drew English. Love the core team. It is essential to have that trust and confidence in what they can bring to the table. Very important. having the right team is the reason. No matter how big your production is large or small you have the core individuals for your main departments. Everyone else is limbs supporting that core team. For these intimate documentaries going in there it is very important to not make it feel overwhelming."

MY HERO: What challenges have you had to overcome to realize your goals.

"Oh Man. We all do. We all have these challenges that we face. For me doing this career is a very difficult career path. Personally, I've been broke several times and when I was 20 I had a bout with cancer which put mortality into perspective and allows you to take into account what is important in life. It gives a lot of perspective for sure."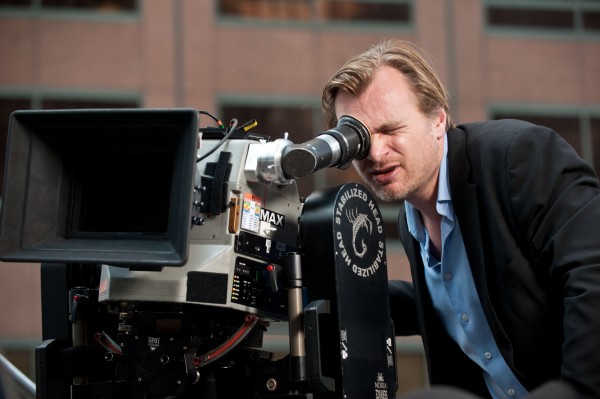 MY HERO: Who is your hero and why?

"Christopher Nolan for sure. He is a huge inspiration for the stories he tells. They are very epic and beautifully told."

MY HERO: Who are some of your heroes and why? are you currently working on?

"I've got a short narrative I wrote and directed submitted to film festivals right now. My first narrative. It's called Acceptance - A New York City police officer wrongfully shoots a kid and is put back on duty. He has to confront the personal and societal burden of his actions."

MY HERO: Where do you see the internet and technology going in the next few years?

"Who knows? Always surprising. I think it kind of has a mind of its own. People will be more connected and have more tools to connect and to tell stories. I don't think filmmaking is going away soon. Distribution methods and the mechanics of them will evolve. We will embrace the new technologies and work with the most pertinent tools as they come out. Only 8 years ago Vimeo and You Tube came out. At the same time don't get distracted because the most important thing is to tell stories that move people and change their perspective."

MY HERO: What are some of your favorite movies?

"Interstellar. There Will Be blood. No Country for Old Men. The Thin Blue Line."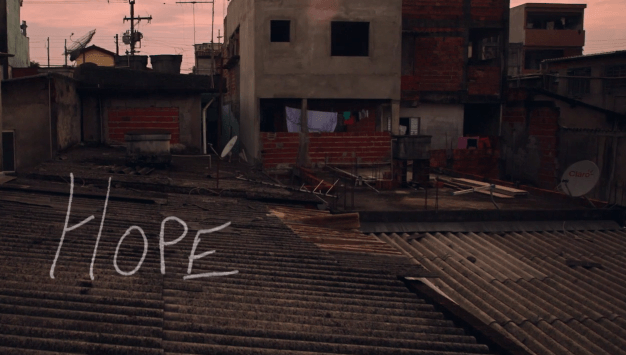 MY HERO: A word of advice for young filmmakers?

(Michael laughs.). "A big question. Really own why you make movies and strive to understand why you're doing it. Don't let all the technical aspects distract you. If you are a true filmmaker you are doing this for a purpose and always serve that purpose and don't get distracted by all the bullshit."

MY HERO: If you had the attention of the world for 5 minutes what would you do or say? "I would try to express in 5 minutes with a film the importance of being mindfull and using mindfulness as a practice in life."

Thank you for your time Michael and for the movies you make and congratulations on winning the MY HERO MEDIA AWARD at the 10th MY HERO INTERNATIONAL FILM FESTIVAL.
Page created on 3/21/2015 2:50:30 PM
Last edited 2/24/2021 11:17:12 PM
The beliefs, viewpoints and opinions expressed in this hero submission on the website are those of the author and do not necessarily reflect the beliefs, viewpoints and opinions of The MY HERO Project and its staff.
Related Links
Facebook Stories - The Conditioned
- Raimundo Arruda Sobrinho was homeless in Sao Paulo, Brazil, for nearly 35 years, and became locally known for sitting in the same spot and writing every day. In April 2011, he was befriended by a young woman named Shalla Monteiro. Impressed by his poetry and wanting to help him with his dream of publishing a book, she created a Facebook Page to feature Raimundo's writing. Neither could have expected what happened next. This short film uses footage from a documentary about Raimundo shot in Sao Paulo in 2011 and 2012, along with interviews and scenes filmed in Goiania, Brazil, in January 2014.
The Conditioned - short film
- Presented by Facebook Stories Production Studio - Already Alive Director - Michael Marantz
Director Michael Marantz
- He is also a composer, cinematographer, editor, writer, digital artist, and experiential designer constantly looking to discover more about life, technology, and why we humans do what we do. Through the challenges Michael has faced, he has learned to appreciate life in an entirely new way. Because of this he is driven to tell stories and create experiences that compel people to feel alive.
Michael Marantz - TED TALK
- Michael Marantz is constantly in pursuit of stirring people to feel the same way he does, alive. He feels so passionate about his mission that he started a company called 'Already Alive' to do just that. Michael is a multidisciplinary storyteller. As a Director, Composer, Digital Artist, and Experiential Designer, he strives to create work that is not only remembered but used as tools by the viewer in their own journeys through life. His award winning works have been seen by millions of people and featured in many publications such as The Huffington Post, CBS news, NBC, Wired, and more. He has given talks and workshops all around the world about power of storytelling with established institutions such as NYU, TEDx, General Assembly, and others. Above everything else, Michael loves to smile around a dinner table and tell a good story. Engage with Michael on twitter @michaelmarantz
Already Alive
- Already Alive is a storytelling studio comprised of creators with a mission to make people feel more alive by engaging them in deliberately crafted experiences.