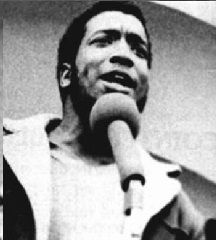 Heroism is a topic that needs to be taken seriously. Earning the title of hero requires dedication beyond the scope of our common imagination. Earning the title of hero requires more work towards the good of humanity than any common person can even comprehend. It's just as important to choose your hero, though. Selecting the wrong type of hero is a choice that easily can warp our definition of humanity, and can make us question the prospect of what heroes are. The quest to earn the title of hero is no easy journey. Fame or money doesn't earn you hero status, which is what our brainwashed, celebrity endorsing generation seems to lean towards. How you use your fame and money is what determines your readiness for a hero. Use your fame for the greater good of humanity, and being consecrated and endorsed as a hero might not be too far off the horizon. Anyone can become a hero if they're placed in the right situation. The choice to act for the good of humanity is not any short term event, the decision to help humanity is one that will positively impact everyone around you, and most importantly, yourself. The personality traits of dedication, kindness, selflessness, bravery, strength, courage, and helpfulness are all some of the aspects that need to be present in any hero. With all the evidence presented over the years, which are shown through the actions of many people who are heroes themselves, I can conclude that a hero is a person who dedicates himself to fighting for justice and for the good of humanity.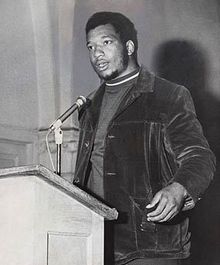 A hero is anyone who is dedicated to fighting for humanity and justice. As a result of his constant battle for justice and humanity in 1960s Chicago, no one person fits the title of hero better than Fred Hampton. Fred Hampton was a political leader and activist from Chicago that was the leader of the Black Panther party up until 1969. As leader of the Black Panthers, Hampton was the subject of constant harassment from racist police. Hampton's struggle for peace in Chicago claimed many lives, both in his party and others. Hampton, as a result of the bounty placed on his head by the government, was assassinated by Chicago police on December 5, 1969. Heroes are people who need to have dedication to enforcing justice and goodness. Therefore, a hero must possess morale, dedication, strength, kindness, carefulness, selflessness, and other admirable traits. To put it another way, they need to have strong morals, willingness to fight if necessary, a good heart, and caring and dedication to others. Due to the actions of himself and his party, Fred Hampton is a hero due to his kindness towards the people and his fight against violence and for justice.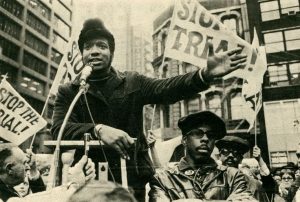 Fred Hampton is a person who strives for kindness and the good of the people. This is shown with his actions for the good of Chicago's people as said by the Contemporary Black Biography: "To members of Chicago's African American community in the late 1960s, no leader was more inspiring, more articulate, or more effective than Fred Hampton. He organized food pantries, educational programs, and recreational outlets for impoverished children, and he helped bring about a peaceful coexistence among the city's rival street gangs." (Contemporary Black Biography, 1). Hampton wasn't just about demonizing the Chicago police force and spreading violence in his battle for equality. He recognized the city's troubles with gang violence and poverty, so he worked with his power as leader of the Black Panthers to provide a better life for citizens of Chicago. Fred Hampton's heroism also shows in his efforts to provide education to Chicago's underprivileged. He states that education is the basic need for all children. Hampton says: "There have been many attacks made upon the Black Panther Party, so we feel it's best to be an armed propaganda unit. But the basic thing is to educate.'" (A&E Networks, 4). Since many children in Chicago suffered from lack of education, Hampton strove to provide that for needy children. Since his party was constantly under attack, it surely would have been a real struggle to provide for the children, but Hampton pursued. Based on the actions of Fred Hampton in favor of the good of the children, Fred Hampton has taken a good first step to hero status.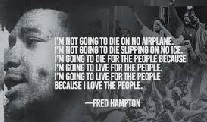 Secondly, Fred Hampton is a hero due to his bravery and his fight for justice. Hampton was one of the most influential leaders of his time. He was not afraid to throw out his old image in favour of new found fame among Chicago. The Contemporary Black Biography says: "By all accounts, Hampton was one of the most articulate and persuasive African American leaders of his time. His quiet demeanor and restrained speaking style belied the abrasive image most people attached to the Black Panthers."(Contemporary Black Biography, 7). Sometimes, the most quiet and restrained people can have the most impact. This is certainly true with Fred Hampton, who shows that even though he is quiet and restrained, he is still not afraid to influence the nation and the world, positively. The whole nation, not just Chicago, suffered from these racially motivated attacks, and these attacks weren't exactly what everyone thought they were. The Chicago police force was the main suspect to blame for these attacks, and this racism was exactly what caused Fred Hampton's rise to prominence. O'Reily, from Gale's Biography in Context, says:"Specific Black Hate operations, for example, ranged from petty harassment to a carefully orchestrated police raid that ended in the murder of the Chicago Black Panther leader Fred Hampton." (O'Reilly, 2). African Americans, not just the BPP, were constantly under attack, and the scale of these attacks ranged and were way more than just harassment, which is what the Chicago police force used to think. The actions of everyone in the nation against minorities were the actions that directly resulted in Fred Hampton's rise to prominence, and most importantly, the start of his journey towards heroism. According to the actions of the BPP in Chicago against police violence, Fred Hampton is worthy of hero status.l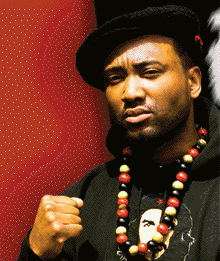 In conclusion, Fred Hampton is a hero due to his fight against violence and his fight in favour of equality and safety. 1960s Chicago was a tough place in time for everyone, not just minorities. The city's problems with racism and violence were tearing the peace in the city to shreds. Someone needed to solve this whole problem, and thanks to his leadership of the BPP, one of the main fighting forces against racism in the city, Fred Hampton was the perfect figure for the fight for justice in Chicago. Fred Hampton was influential for his fight against violence even after his death. When his son, Fred Hampton Jr. learned that his father died before he was born, he immediately started his own fight for justice. Fred Hampton's spirit lives on in Fred Hampton Jr., who continues his fight up to this day. Sean Elder, a contributor to the Gale's SRIC says: "Hampton, son of the Chicago BPP leader murdered by Chicago police in 1969, was in his mother's womb at the time of the shooting; today, he is chairman of the Prisoners of Conscience Committee, which bills itself as "a revolutionary organization."(Elder, 28). Hampton Jr.'s actions show that the actions of an influential leader don't die with them. Hampton's mindset still lives strong in Hampton Jr., where the relentless fight for justice continues. As said before, heroism is a topic that needs to be taken seriously. Earning the title of hero requires dedication beyond the scope of our common imagination. This statement could not be more true. This is a strong statement about heroism, and importantly, about Fred Hampton. His strong dedication and strength against racism has earned him the title of a hero. In reality, anyone can become a hero. You just need to be placed in the right circumstances, and your dedication will emerge.
Works Consulted
"Police Kill Two Members of the Black Panther Party." History.com, A&E Television Networks, 4 Dec. 2016,
www.history.com/this-day-in-history/police-kill-two-members-of-the-black-panther-party. Accessed 3 May 2017.
"Fred Hampton." Contemporary Black Biography, vol. 18, Gale, 1998. Biography in Context,link.galegroup.com/apps/doc/K1606000419/BIC1?u=powa9245&xid=1bf94d51. Accessed 3 May 2017.
Elder, Sean. "Does Black Lives Matter Pick Up Where The Black Panthers Left Off? The Black Panthers responded forcefully to police brutality, and also fed thousands and opened health clinics for the poor.

Today their mission remains unfulfilled." Newsweek, 14 Oct. 2016.

Student Resources in Context, link.galegroup.com/apps/doc/A467695639SUIC?u=powa9245&xid=13ebb8f6.

Accessed 3 May 2017.
Jabali, Malaika. "The Sacrifices Of Slain Black Panther Party Leader Fred Hampton And His Family Are A Lesson In Black Love." Essence.com, Essence.com, 29 Dec. 2016, www.essence.com/culture/sacrifices-black-panther-party-leader-fred-hampton. Accessed 3 May 2017.
"Fred Hampton." Contemporary Black Biography, vol. 18, Gale, 1998. Biography in Context,
link.galegroup.com/apps/doc/K1606000419/BIC1?u=powa9245&xid=1bf94d51. Accessed 4 May 2017.
Page created on 5/27/2017 12:00:00 AM
Last edited 8/24/2022 4:04:01 PM