by
Jean-Thomas from San Diego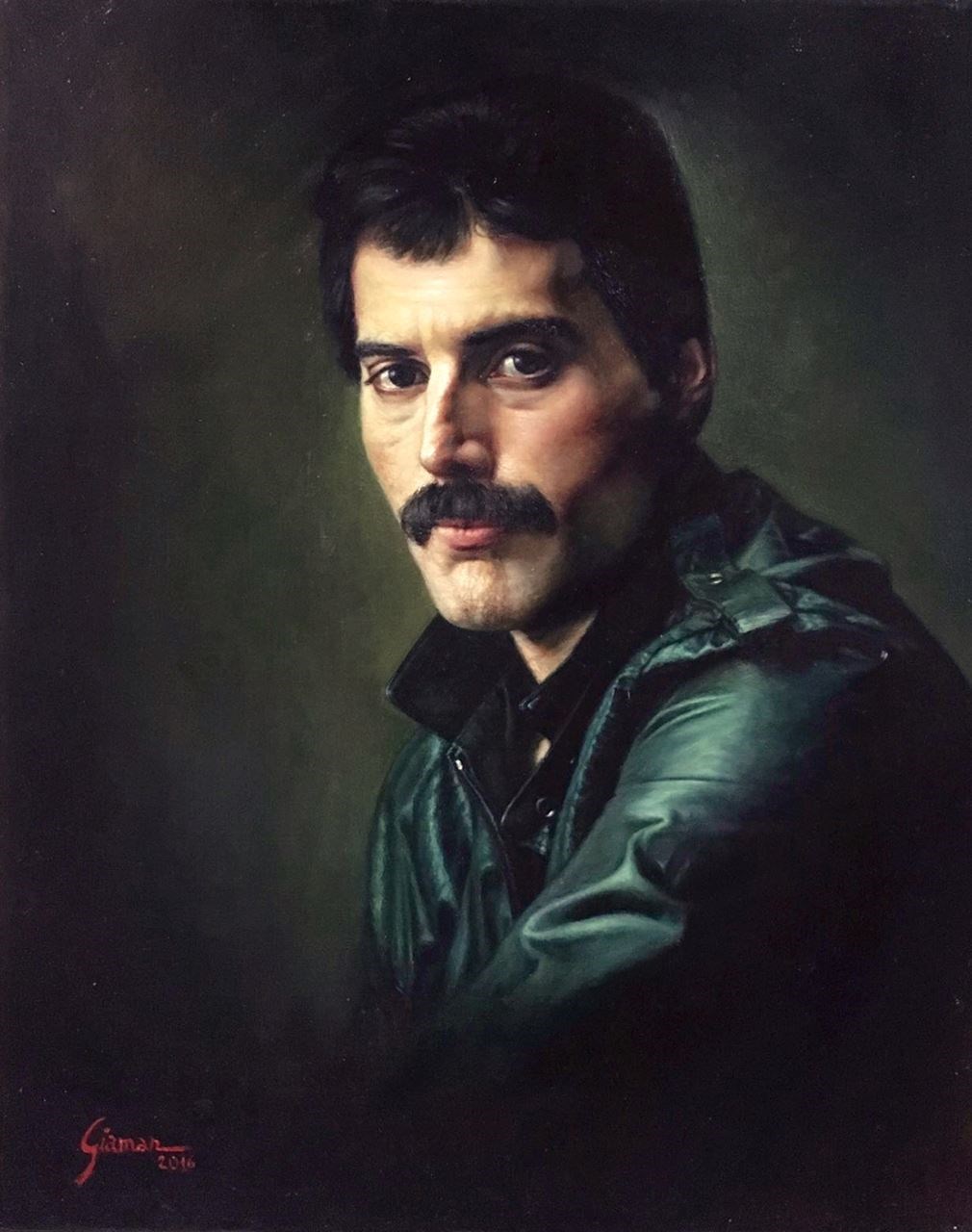 Giaman, Portrait of Freddie Mercury, 2016atelier nerodimARTE - Flickr [Public domain] Freddie Mercury was a rock star, an icon, and an inspiration to many. He is a hero because he encouraged people to be themselves, no matter what anybody said. He went from being a student escaping his home of Zanzibar to an international success. He was born Farrokh Bulsara in Stone Town, Zanzibar, Tanzania on September 5, 1946 to Persian parents. After spending most of his childhood in India, Bulsara moved with his family to England in 1964, where he enrolled at the Ealing College of Art (Prato). While in college, Freddie joined a local band called Smile, where he met his future Queen band-mates, Roger Taylor and Brian May. After Smile's bassist, Tim Staffel, left the band, Freddie immediately took his place and renamed the band Queen (Prato). The band was to have a hard-rock sound, with a glamorous look. Freddie decided that he needed a name to match the attitude of the band: Freddie Mercury. As the band grew in popularity, it released songs that would make them immortal; "Bohemian Rhapsody," released in 1975, would be their biggest hit of all time, staying at the top of the U.K. charts for 9 weeks in a row. Queen would never release another song as big as "Bohemian Rhapsody," but they would continue to make music until Mercury's death on November 24, 1991 from AIDS-related illness. A hero must possess courage and drive. They must be willing to put others before themselves, no matter what. They must also be willing to work hard to achieve their goals. Freddie Mercury inspired others with his courage and drive, so therefore he qualifies as a hero.
Freddie Mercury wasn't afraid to do what he wanted, even if everyone else opposed him.
Freddie Mercury was driven to reach his goals, no matter what stood in his way. Freddie wanted every show to be perfect. Every prop had to be humongous and flamboyant, like the band. "A specially designed stage prop - a 5,000-pound lighting rig shaped like a crown - accompanied them on tour" (Rock and Roll Hall of Fame). Mercury was driven to have every aspect of the show be entertaining, even if that meant bringing around a 5,000 pound-crown. He was willing to take any detour to make his concerts more entertaining for the fans. He never pulled any stops when it came to pleasing a crowd. In the mid-80's, Mercury was diagnosed with HIV. Nevertheless, he moved on with his music career. "The band then embarked on the Magic Tour and held its very last concert at Knebworth Park in England in front of a crowd of 125,000 people" (Gale). Freddie Mercury didn't want his illness to affect his career, so he didn't share it with anyone other than his bandmates. He also didn't share it because he didn't want people listening to them out of sympathy. Even after his AIDS diagnosis, Mercury still wanted to record music. "They wanted to do one more album, called 'Innuendo'" (IMDB). Mercury wasn't about to let AIDS get in the way of his career, even if it meant taking extreme measures just to record a song. He played every song like it was the last time he would sing. Mercury was determined to make music until the end, and that's what he did.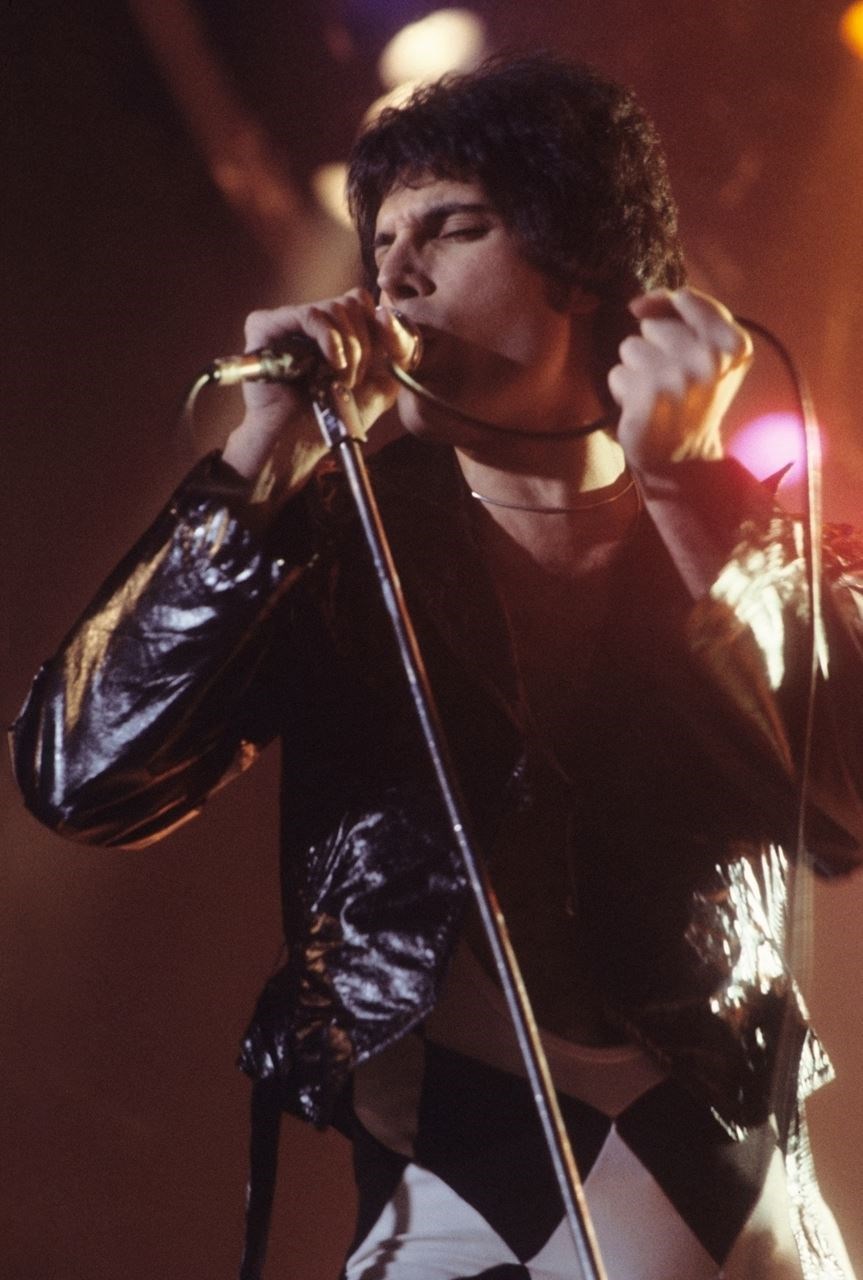 Freddie Mercuryhttps://weheartit.com/entry/58777168 [CC BY-SA 3.0 (https://creativecommons.org/licenses/by-sa/3.0)] Freddie Mercury inspired others with his courage and drive, so therefore he is a hero. He was a dedicated musician who always put his fans before himself. Even with HIV making him weaker, Mercury still gave his all at every show. He was brave enough to be himself, and driven to entertain his fans, no matter what. Freddie Mercury is an inspiration because he didn't let anything get in the way of what he wanted to do. He was also a huge supporter of the LGBT community, himself being bisexual. Freddie Mercury was a hero because he inspired, he encouraged, and he influenced.
Works Cited
"BBC ON THIS DAY | 24 | 1991: Giant of Rock Dies." BBC News. BBC, 24 Nov. 1991. Web.
13 May 2016.
""Bohemian Rhapsody" Lyrics." QUEEN LYRICS. N.p., n.d. Web. 13 May 2016.
Prato, Greg. "Freddie Mercury." All Music. N.p., n.d. Web. 17 May 2016.
"Freddie Mercury." Gale Biography in Context. Detroit: Gale, 2011. Biography in Context.
Web. 2 May 2016.
"Biography." IMDb. IMDb.com, n.d. Web. 17 May 2016.
"The Rock and Roll Hall of Fame + Museum." Queen Biography. N.p., n.d. Web. 17 May
2016.
Page created on 5/19/2016 12:00:00 AM
Last edited 9/17/2019 9:56:59 PM