Ella Fitzgerald
by
Julie from Selden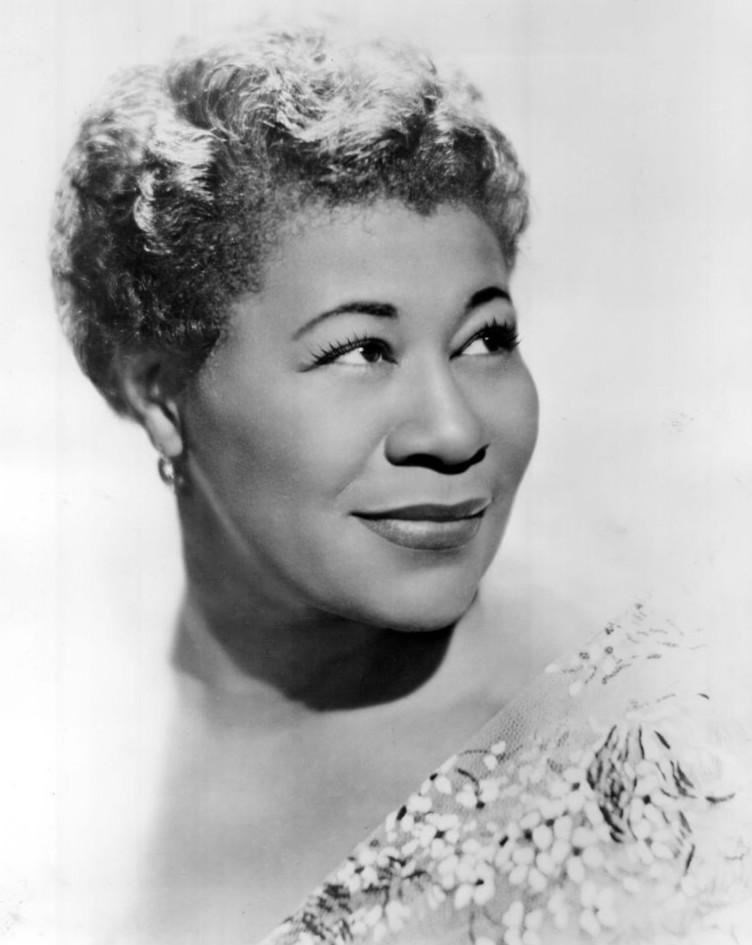 Ella FitzgeraldWikipediaMany people ask what a hero is. A hero is someone who has accomplished remarkable things in their lifetime. A hero is also someone who is courageous. They are willing to help out and they have made an impact on some or many people's lives. My hero is a talented musician named Ella Fitzgerald. Ella has done many things, including aiding foundations and contributing to civil rights protests. She has achieved many things and has definitely made an impact on my life and on many others.
Ella Fitzgerald was a well-known jazz singer. She was called "The First Lady of Song." She sold over 40 million albums and won 13 Grammy awards! She was born in Virginia in 1917, shortly after her parents had parted ways. In 1934, Ella's name was pulled in a drawing at the Apollo. That is where her career quickly took off. At the Apollo she was going to get the chance to perform at Amateur Night. Ella went to the theater, planning to dance, but she changed her mind. She felt her act would not compare to the other performers'. Then Ella decided she would sing. She asked the band to play a song called "Judy." The audience wanted an encore, so she sang "The Object of My Affections." After the show, Benny Carter approached her. Shortly after that, Benny introduced her to many people who helped Ella start her own career.
In 1936, Ella made her first recording, called "Love and Kisses." Then in 1938 when she was 21, Ella recorded a version of the nursery rhyme "A-Tisket, A-Tasket." The album was so great, it sold one million copies and was top on the charts for 17 weeks. Suddenly Ella Fitzgerald was famous. When Ella was on tour, she fell in love with the bass guitarist Ray Brown. The two were married and adopted a son, whom they named Ray, Jr. At the time, Ray, Sr. was working for a producer named Norman Granz. Norman saw how talented Ella was and was very quick to sign her. Due to Ella and Ray's busy schedules, the two divorced in 1952, but remained good friends.
Norman Granz felt strongly about civil rights and wanted equal treatment for his musicians, regardless of their color. Norman did not want any discrimination from any hotels, restaurants or concert halls. One time Ella and many others got arrested for no reason. When they got to the police station, they had the nerve to ask Ella for her autograph. In 1974, Ella spent two weeks performing in New York with Frank Sinatra and Count Basie. In 1979 Ella was inducted into the Down Beat magazine Hall of Fame. Other than performing, Ella had concerns for child welfare. She made generous donations to organizations for disadvantaged youths. In 1987, United States President Ronald Reagan awarded Ella the National Medal of Arts. Several years later she was given the Commander of Arts and Letters award. Both of those opportunities were very special moments for her.
In 1996, Ella went in for surgery because of her bad illnesses and diabetes. The sickness caused both of her lower legs to be amputated. She did not fully recover from surgery and was not often able to perform. Ella loved to spend her time bonding with Ray Jr., and sitting in her backyard. Sadly, on June 15, 1996, Ella Fitzgerald died. Many memorials were held in memory of Ella. She is still greatly missed today. Now there is a foundation called The Ella Fitzgerald Charitable Foundation, working with the University of Virginia health care system, that has made the lead gift the establishment of diabetes care. This hero, Ella Fitzgerald, will always have a large impact on many lives and has also made an impact on the world.
Page created on 8/13/2014 7:11:44 PM
Last edited 4/13/2021 11:58:22 PM
The beliefs, viewpoints and opinions expressed in this hero submission on the website are those of the author and do not necessarily reflect the beliefs, viewpoints and opinions of The MY HERO Project and its staff.