by
Amanda Molinaro from Irvine
Editor's note: After the 7.0 earthquake struck Haiti on Jan. 12, 2010, NPH children eagerly began donating money and time to help the victims of Haiti. The NPH children have generously been donating the stipend they receive from NPH for school supplies to help the Haitian victims. In addition, the children are also holding fundraisers and volunteering at the Red Cross.
"On a hot summer day in 1954 a young boy entered a church in Cuernavaca, Mexico. His name was Carlos and his hunger drove him to steal money from the collection box. Carlos was arrested and due to receive a harsh sentence for his crime..."
A newly ordained priest, Father William B. Wasson, pleaded with the court and received custody of Carlos. He fed him, clothed him and provided a home for him. By the end of the year, Father Wasson was taking care of 32 orphaned boys. His shelter became known as Nuestros Pequeños Hermanos (NPH, Spanish for "Our Little Brothers and Sisters"). NPH provides abandoned, orphaned children with a safe house, warm meals and an education. At NPH, children are given unconditional love and support and an opportunity to lift themselves out of poverty.
In 1965, Friends of the Orphans, a non-profit in Arizona, began to support NPH. Over the next several years, four other Friends of the Orphans fundraising offices opened across the US to help support NPH. With the help of Friends of the Orphans, NPH is improving the lives of orphaned and abandoned children throughout Latin America and the Caribbean.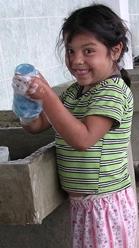 Children at NPH homes often come from abusive or disadvantaged backgrounds and range in age from newborn to teenager. When they arrive at an NPH shelter, they are unconditionally welcomed to the NPH family and are told that they will never be asked to leave. The children at NPH homes are not available for adoption and instead grow up in a stable family environment with their "brothers" and "sisters" at the shelter. NPH homes strive to be self-sustaining and many have their own schools, clinics and gardens. Each child is given a chore, such as mopping or washing dishes, to teach them responsibility and the value of hard work. The children are allowed to stay until they feel ready to live on their own. Some leave to work after completing high school, while others stay while they attend college. Children are never asked for payment in exchange for staying at an NPH home; however once they are ready to leave they are asked to give back to their community by completing a year of service at an NPH home.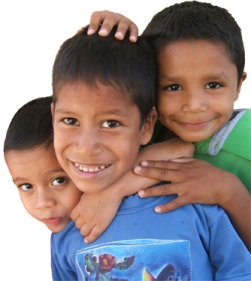 Today, Friends of the Orphans has offices in 6 states and continues to support NPH through volunteering and fundraising efforts. Every day, Friends of the Orphans helps NPH support more than 3,300 children throughout Bolivia, the Dominican Republic, El Salvador, Guatemala, Haiti, Honduras, Mexico, Nicaragua, and Peru. Since it first began, NPH has helped nearly 16,000 children and supports the only free pediatric hospital in Haiti, which helps more than 30,000 adults and children each year. Together, Friends of the Orphans and NPH give orphaned children families for life and enable them to grow into caring and productive members of their community.
Although each NPH home works to support themselves, they do rely on generous donations to continue providing homes for orphaned children. You can help support Friends of the Orphans by shopping online through iGive.com. The iGive.com mall has more than 700 commonly stores and iGive generously donates a portion of your purchase to Friends of the Orphans. Next time you shop online, why not help a child in need by shopping through iGive.com?
Page created on 1/31/2010 12:00:00 AM
Last edited 1/31/2010 12:00:00 AM