by
Torrey Levin-Russell

from

Los Angeles, California in United States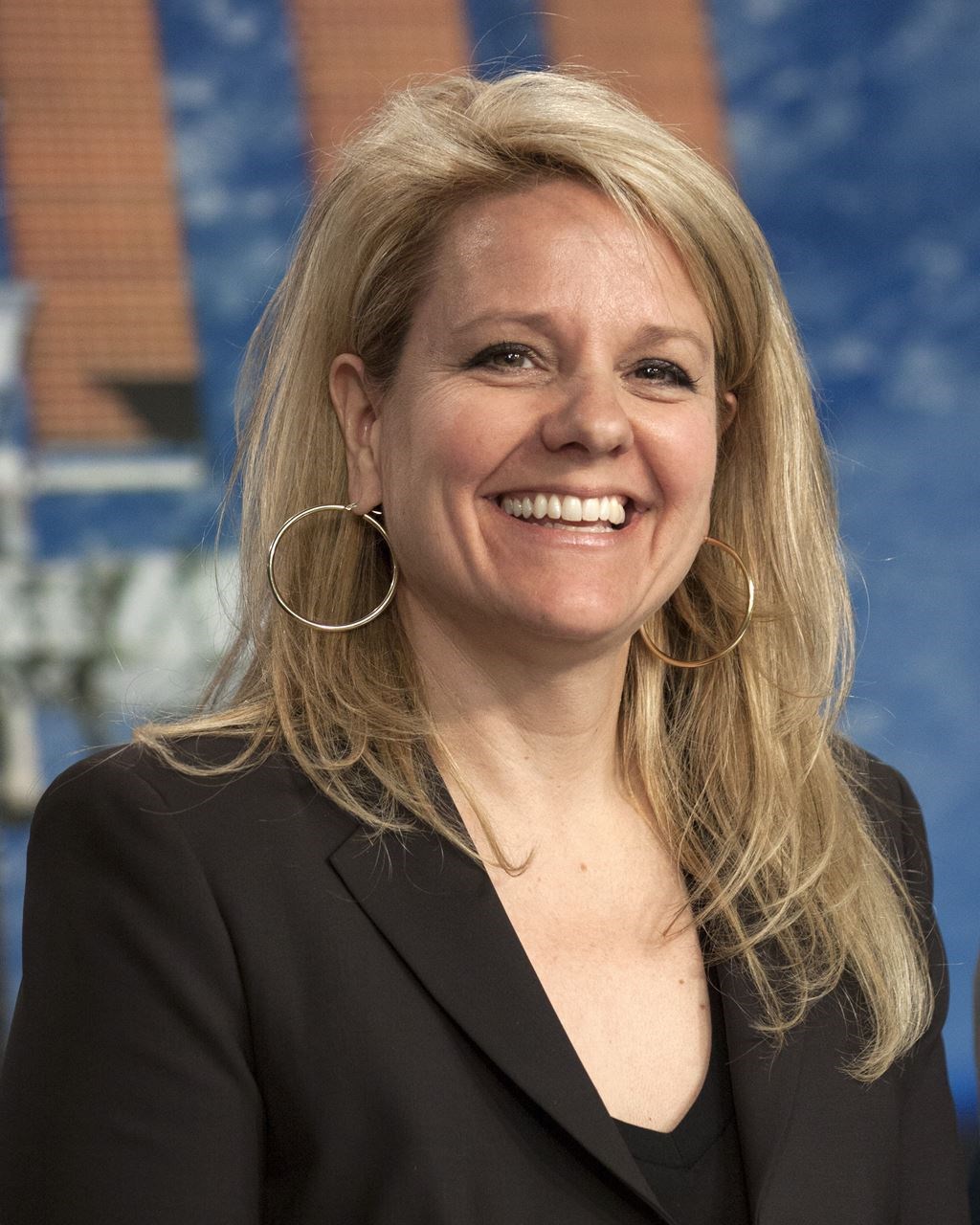 Gwynne ShotwellNASA/Kim Shiflett [Public domain]Gwynne Shotwell's meteoric rise to the top of SpaceX, a cutting-edge space aeronautics company based out of Hawthorne, California, was by no means a straight shot. Now an inspirational role model for women and girls aspiring to succeed in the hard sciences and other technical fields, Shotwell's path to achievement represents a refreshingly uncharacteristic American tale of life- experience and trial and error. A Midwestern girl, born and raised in the suburbs of Chicago, Gwynne's ascent to preeminence in the traditionally all-boys club of space engineering is as much a story of happy coincidence and self-discovery than narrowly focused career ambition.
In her recent opening keynote and Hall of Fame inductance address to WITI (Women in Technology International) Shotwell, the current president of the cutting- edge space exploration company SpaceX, described her early self as "a pretty traditional little girl growing up in the sixties and seventies. I was a cheerleader," she continued, "I played varsity basketball, and never ever dreamed of being an engineer. I mean, I didn't even know what they did. They drive trains, right?"
Even as Gwynne excelled academically in high school, her early preconceptions of engineers as nose-picking nerds persisted, until she attended, "dragged by her mom," a Society of Women Engineer panel at the Illinois Institute of Technology. It was here that an impressive mechanical engineer charmed the young Shotwell into reconsidering her notions of what it meant to be an engineer. "The mechanical engineer was perfectly dressed," Shotwell relates, "she had a fabulous suit on, the best shoes on the panel. No joke: I went and talked to her because I liked the way she dressed." "Ok," she thought. "Engineers can be cool too. I'll just be a mechanical engineer."
Reassured, and possessing a newfound sense of enthusiasm and direction for her studies, and maybe a touch of ambivalence, Gwynne applied to only one college. She was accepted to Northwestern in Evanston Illinois, her hometown institution that happened to boast a top-tier engineering program. Shotwell's undergraduate years at Northwestern, however, were not typical for a future industry leader, but instead "a very social time for me," she says. "I was not the student I was in high school - by no stretch. I was little sister at a fraternity called Sigma Nu, and then I was crowned the White Rose Queen. I was terrible at labs - horrible, horrible, horrible at labs."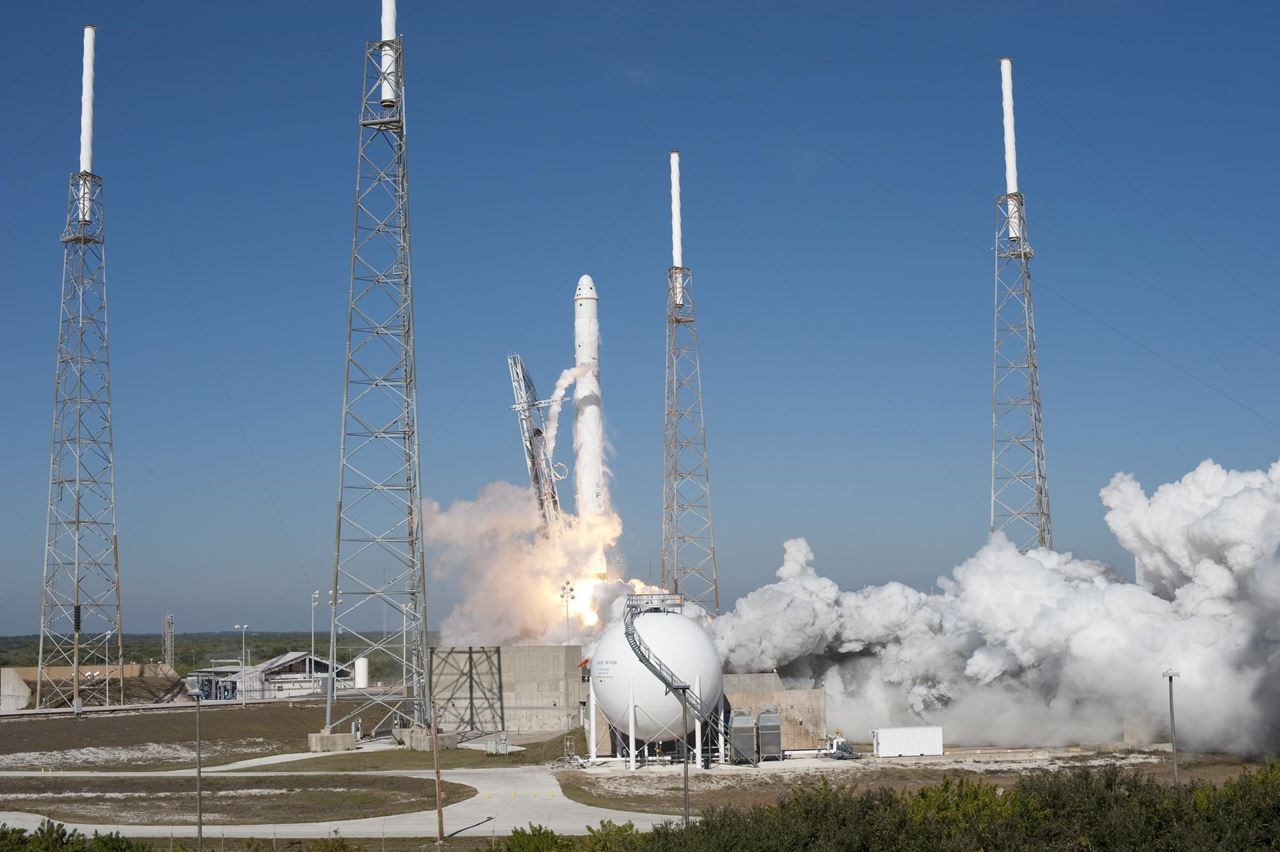 SpaceX's Falcon 9 rocket and Dragon spacecraft lift offNASA/Tony Gray and Kevin O'Connell [Public domain]It wasn't until her extraordinary analytical talents became apparent later in college that Shotwell began to fully embrace her identity as an aspiring engineer. And even then, her varied interests, adventurous nature, and independent streak led her on a rather untraditional path to industry success. After graduation, Shotwell took a managerial position at Chrysler with which she quickly became disillusioned by its lack of emphasis in pure engineering, as well as its remoteness from family back in Chicago. These considerations proved decisive, and she returned to Chicago and Northwestern to begin PhD work in applied mathematics. After completing her masters in nine months (an impressive feat, especially for her particular field), Shotwell opted to forego higher doctoral education in favor of the more lucrative opportunities that awaited her in the private sector. Shotwell made her way into space aeronautics through a series of jobs that combined rigorous scientific knowledge with marketing and economics.
Gwynne isn't the stereotypical scientist. Her outgoing personality, social skills, and varied interests have made her unique asset to the companies she works for. In reference to her work in sales and business development for various engineering companies, Shotwell notes with humor, "Cheerleaders make great salespeople."
On Tuesday, May 22, 2012, SpaceX made history as the first private company to successfully launch a spacecraft, the Dragon, destined to the International Space Station. That Friday, May 25, Dragon docked at the station with minor incident, completing the historic voyage. And as president of the company, Gwynne Shotwell deserves a large amount of credit for its success. Never the consummate academic- track intellectual, Shotwell by no means conformed to prevalent conceptions of high-level profession building. Instead, Gwynne, with all her smarts, found success in her own way, without the usual degrees or career positions, but with a genuine love of engineering and curiosity that eventually led her to the very top of her industry.
Page created on 7/3/2013 4:31:43 PM
Last edited 1/7/2020 7:42:11 PM
Bibliography
Hontz, Jenny. Rocket Ma'am.