Helen Keller
by
Meghan from Bradford
Faith is a strength by which a shattered world shall emerge into the light.
Can you survive with out hearing or seeing? Well there is someone that did that and she shows the most important lesson and that is to follow your dreams. That person is Helen Keller. She is my hero.
Helen Keller was born June 27th 1880. She died when she was 87 years old. She lived with her mom Kate and her dad Captain Arthur. She lived in northwest Alabama U.S.A. most of her life. When Helen was a bit older she met 12 U.S. presidents and travelled all over the world. I bet you anyone would want to do that! Her influences were Anne Sullivan because she showed her how to read and write without seeing or hearing. Also her Mom and Dad because they showed her to follow her dreams and to do what's right. Helen's obstacles were she was blind, deaf, and stubborn.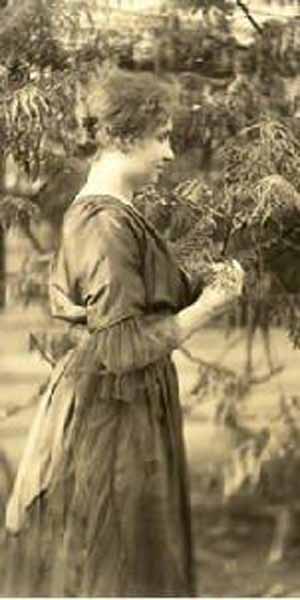 Helen knew that she could be like everyone else so she had to work hard to do that. Also she wanted she wanted to follow her dream and she tried her best to do that. Helen accomplished reading and writing. Also she wrote around a dozen books and went to college. Helen Keller has a lot of character traits but here is just some of them. She had goal-setting because she picked a certain amount of words to learn each day. She had courage because she learned how to read and write when no one thought she could. She had empathy because she knew people were like her so she wanted to show them that anything is possible, if you put your mind to it.
Helen influenced me because she showed me that you can do anything if you believe in yourself and think positive. She showed me you don't have to see or hear to do you what you want to do with your life. Also, Helen inspired me with her determination and optimism. We all look up to her as a HERO.
Helen Keller is an example of a regular person who became a hero to all of us! I hope you have learned a lot about Helen Keller and the things that she did make her a hero to us all.
Page created on 4/24/2009 12:00:00 AM
Last edited 4/24/2009 12:00:00 AM
The beliefs, viewpoints and opinions expressed in this hero submission on the website are those of the author and do not necessarily reflect the beliefs, viewpoints and opinions of The MY HERO Project and its staff.
Related Links