Heath Calhoun
by
Monica from Clarksville
To me, a hero is someone who won't give up on their dreams, no matter what the conditions. They stay strong, even when bad things happen. They let you know they are there, no matter what. A hero keeps bad things from happening. The person that shows these traits to me the most, is Heath Calhoun.
After having his father fight in Vietnam and his grandfather fight in World War II, he decided to carry on their dedication to the military and service to the country by enlisting in the U.S. Army in 1999. He was later deployed to Iraq. It was there in 2003, a Rocket Propelled Grenade hit the tail of a humvee. He was hit and lost both legs above the knee. Another soldier was killed by the attack. Heath wears a bracelet etched with the soldier's name and date of the attack on his right wrist in honor of his service.
"After nine months of rehabilitation at Walter Reed Medical Center in Washington, DC, Heath struggled with his prosthetic legs." He claimed that none of them were comfortable or practical. He had to use a cane to walk. "After two years, he resigned himself to the fact that he would never be a full-time prosthetic user and would always use a wheelchair." Heath didn't give up, and is now a full-time prosthetic user.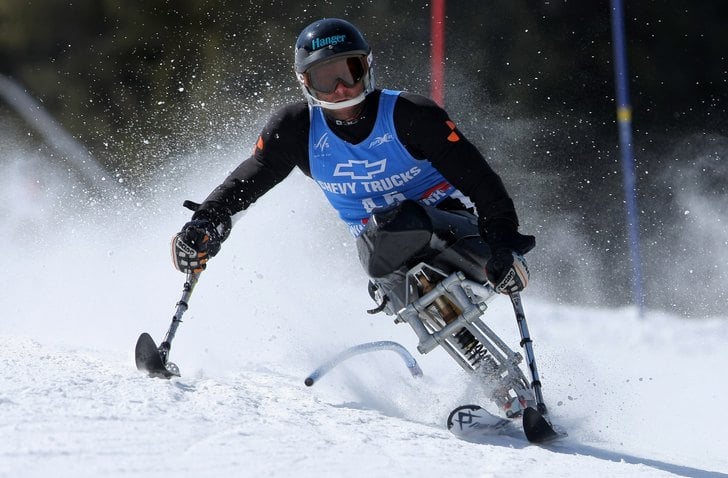 Five months after being injured, Heath joined the Winter Sports Clinic in Aspen, Colorado. There he attempted skiing for the first time. At the conclusion of the event Heath was awarded the Challenge Aspen Inspiration Award not just for his athleticism, but for the person "who best embodied the spirit of inspiration on and off the snow." His passion for skiing continues, even today, as he trains for a spot in the 2010 Paralympic Winter Games. "In 2005, Heath participated in the Soldier Ride National Tour, an event that raised awareness and money to aid in the rehabilitation of injured service members returning home from conflicts abroad." He completed 4,200 miles on a hand-cycle. He also competed in track and swimming.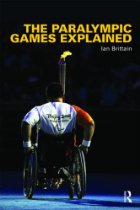 Heath has done many things after being injured. People always say, "That's impossible." Heath has shown that nothing is impossible if you set your mind to it. Heath is a role model to everyone, and my hero. I'm so happy that I have a chance to see him in person every once in a while.
Page created on 7/9/2013 7:26:35 PM
Last edited 1/6/2017 11:48:36 PM
The beliefs, viewpoints and opinions expressed in this hero submission on the website are those of the author and do not necessarily reflect the beliefs, viewpoints and opinions of The MY HERO Project and its staff.
Related Links
Heath Calhoun
- encourages wounded warriors to never give up.
Heath Calhoun
- "Army vet to carry flag for U.S. Paralympic Team"
Team USA
- In 2006, Calhoun began training with USOC Paralympic Military Program in alpine skiing through a partner organization, Challenge Aspen, at Snowmass, Colo. and is now a certified mono-ski instructor.
Staff Sgt. Heath Calhoun
- biography from Prosthetics & Orthotics Hanger, INC.
Wounded Warrior Project
- To honor and empower Wounded Warriors.
Bibliography
Website, The. Staff Sgt. Heath Calhoun. 2011.
Hanger, The . "Staff Sgt. Heath Calhoun." [Online] Available http://www.hanger.com/prosthetics/experience/patientprofiles/Pages/HeathCalhoun.aspx.