Harley
by
Faith Hall from Tracy
To me a hero is any person or animal blessed by God to do some of His work. This work may include helping people, saving people or making people feel better.
Do you have an animal that has helped save your life several times? Well, I sure do! His name is Harley Davidson, and he is a dog. We named him after my mom's old motorcycle, which was a Harley Davidson (as you might have guessed). He was a frisky, tiny, curious, playful little dog when we first got him. I love Harley like a brother- a short one that can't talk. It was a blessing when we got him for many reasons, especially because of my health (and because someone took my other dog, which left me lonely). I have DEADLY food allergies and can stop breathing if I eat something I am not supposed to. Harley has been my hero because he has helped save my life four times.
The first time was during the early morning, between 12am and 5am. Harley slept on the warm, fuzzy carpet while I slept in my crib. Before I went to bed, I snuck a candy into my room with me. It was one I couldn't have. Well, it's not that I couldn't have had it- I was allergic to it. Soon, I ate it. Very quickly, my throat started swelling shut, like a balloon filling with air. Harley could sense it.
Harley jumped up from his warm, fuzzy carpet and ran up and down the hallway as fast as his feet could run. Harley ran into my parents' room and barked desperately, trying to wake up my parents who were sleeping. Still barking, Harley jumped into the air trying to get on my parents bed. As he barked and jumped, he tried to get on the bed from every side. Mom heard his barking and shook dad awake. "Michael, something is wrong with the dog. Michael wake up!." Dad lifted his head from the pillow and groaned. "I'll go see what's wrong." He and my mom got up and Harley quickly led them into my room and straight to my crib as quick as his little Dachshund body could go.
When my parents entered my room, Harley whined while looking desperately at my crib. It was his job, Harley's, to watch over me. My mom looked into my crib and was shocked at what she saw. My pale face and not-so brown eyes told mom that I was having an allergic reaction (That and also I couldn't breathe). One of my parents called the ambulance while the other gave me an epidural shot to keep me alive. That night, Harley helped save my life. He has since saved my life 3 more times and is always at my side just in case. Harley is my hero.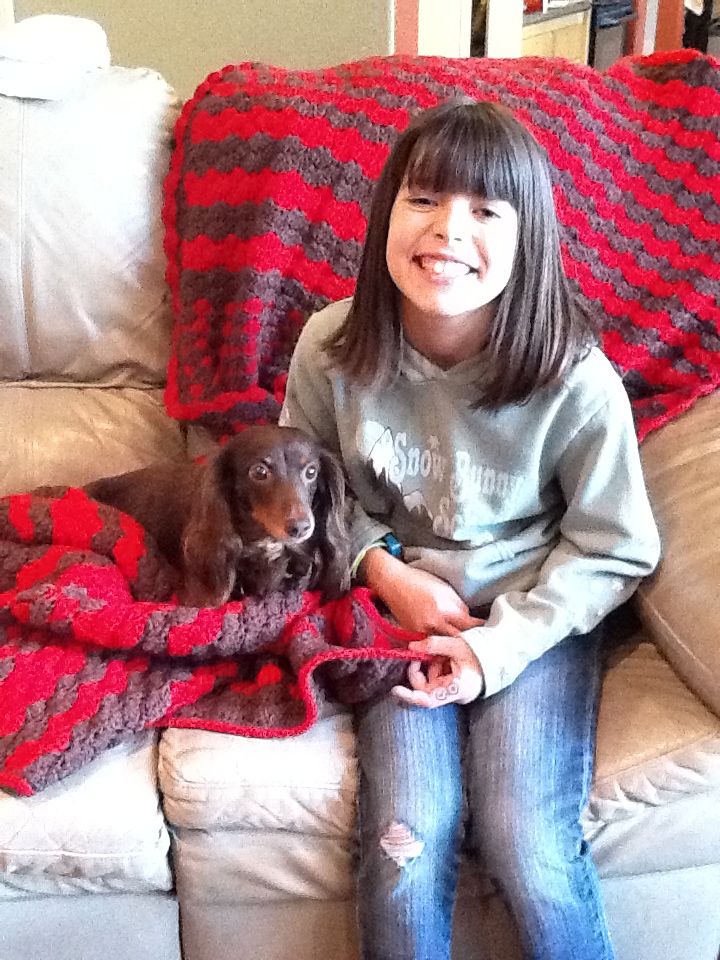 Even since that reaction, Harley has saved me two more times and has helped two other times by waking my parents up to let them know I was having an asthma attack. These two times have happened recently. When Harley is not watching me he mostly naps, eats, or plays.....but usually he naps. Even on stormy days he looks after me and lies with me, even though he wants to hide under the blankets. Harley is seven years old and is as healthy as can be! Harley is friend to me in many ways because he is kind, loyal, and dependable. This is why Harley is my hero.
Page created on 4/26/2012 12:00:00 AM
Last edited 1/7/2020 3:15:33 PM
The beliefs, viewpoints and opinions expressed in this hero submission on the website are those of the author and do not necessarily reflect the beliefs, viewpoints and opinions of The MY HERO Project and its staff.