Helen Hayes
by
Francesca from Selden
"Age is not important unless you're a cheese."
A hero is anyone who has inspired someone else. They have done many things that motivate you and your every day life. My hero is an actress named Helen Hayes. She was the "First Lady of American Theater." She is my hero because she was successful, caring, intelligent, compassionate, hardworking, self-confident, she had inner strength, and much more. Helen Hayes did many things to help out in her lifetime. She is a great role model and hero.
Helen Hayes was an extraordinary woman. She had numerous accomplishments in her life. She was a fantastic actress. She was very passionate about her work. Helen Hayes was born on October 10, 1900, in Washington, D.C. She died at 93 years old on March 17, 1993. She was a wife, mother and grandmother at the time she died. She was married to a screen writer named Charles MacArthur. Helen Hayes was the "First Lady of American Theater." She appeared in more than 80 Broadway productions in her lifetime.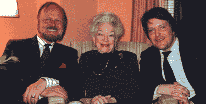 Helen Hayes did many things throughout her life to help those in need. She established the Mary MacArthur Fund, and the March of Dimes, which helps children who suffer with polio. Helen helped parents through their ordeal. Many children who survived polio were paralyzed, with no hospital or therapy to help them. These paralyzed children became Helen's next challenge. She convinced the administration of Nyack Hospital to set up a treatment and therapy department for the paralyzed survivors. This hospital was the first in the country to do this and in the 70's it was named the Helen Hayes MacArthur Hospital. Helen Hayes inspires me because she helped many people. She was successful and rich, but she still had heart. She was hardworking, dedicated and kind. That is why Helen Hayes is my hero.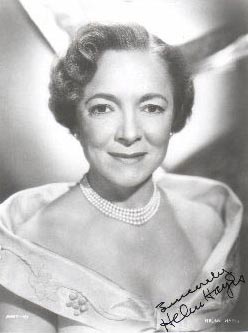 Most actresses are recognized for their great talents with awards. Helen Hayes received many awards and was labeled as the "First Lady of American Theater." Helen Hayes performed in more than 80 productions for Broadway. She won a few awards for her shows, including The Sin of Madelon Claudet, for which she won an Academy Award at the age of 31. She was the first stage actress to win an Academy Award. Airport, for which she received an Academy Award for best supporting actress, made her the first person to win an Academy Award for both categories. Helen Hayes is also known for her role as Queen Victoria in Victoria Regina. When she was 85, she appeared as Miss Marple in Murder With Mirrors. Helen Hayes was a very dedicated actress and worked hard for what she earned. She even worked after she retired, which shows me no matter how old you are you can do anything you set your mind to.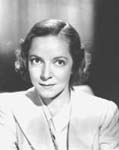 Helen Hayes is an amazing hero who inspires many people to do what they believe in. Helen Hayes is my hero because she did many great things at all different ages, including her first play when she was five as Prince Charles in The Royal Family to Miss Marple in Murder with Mirrors at the age of 85. She did many other great things like helping kids who were dying of polio and helping their parents through tough times. She also established the MacArthur Fund and the March of Dimes. Helen Hayes is a wonderful person who inspires me. She is my hero and a very good role model for anyone. Whether you're a young actress, an old actress or just a regular person, Helen Hayes will inspire you.
Page created on 2/16/2007 1:59:45 PM
Last edited 1/4/2017 9:41:32 PM
The beliefs, viewpoints and opinions expressed in this hero submission on the website are those of the author and do not necessarily reflect the beliefs, viewpoints and opinions of The MY HERO Project and its staff.
Extra Info
"My mother drew a distinction between achievement and success. She said that 'achievement is the knowledge that you have studied and worked hard and done the best that is in you. Success is being praised by others, and that's nice, too, but not as important or satisfying. Always aim for achievement and forget about success.'" -- Helen Hayes
The Helen Hayes Youth Theater in New York.